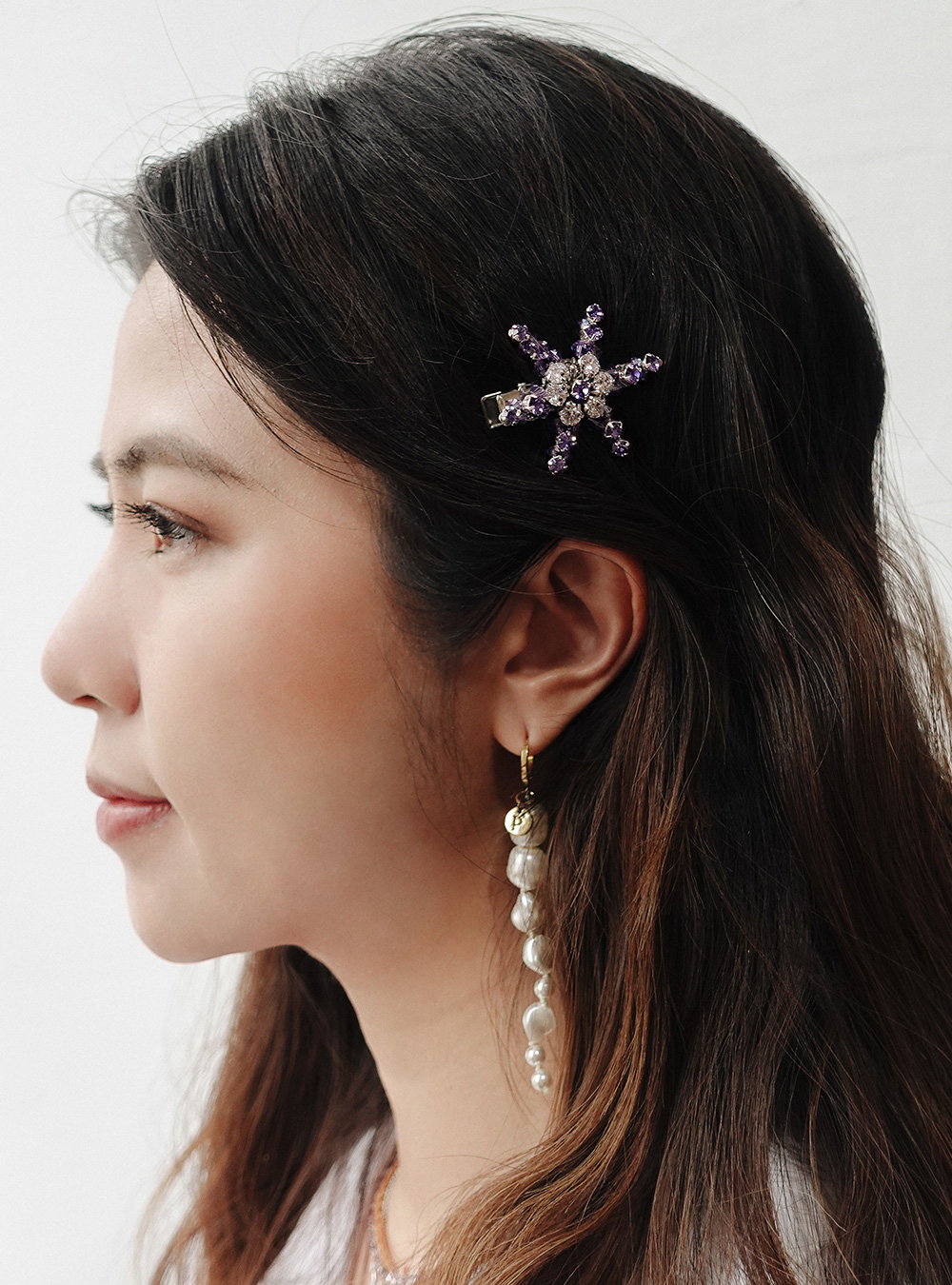 6-Pointed Star Clip in Tanzanite Purple
USD $74.67
2 in stock
Description
6-Pointed Tanzanite Purple Star Hair Clip
Material:
Swarovski® Element Crystals,
Cubic Zirconia
Measurement:
4.2cm x 4.2cm
Care Instructions:
• All handmade costume jewelry will wear and tear over time. Delicate care for handmade jewelry is recommended.
• Chemical reactions with perfume, hair products and other elements such as perspiration can lead to tarnishing.
• After each wear, gently wipe with a soft cloth and store in a cool dry place without direct sunlight.
• Store each jewelry separately to prevent scratches or entanglement.