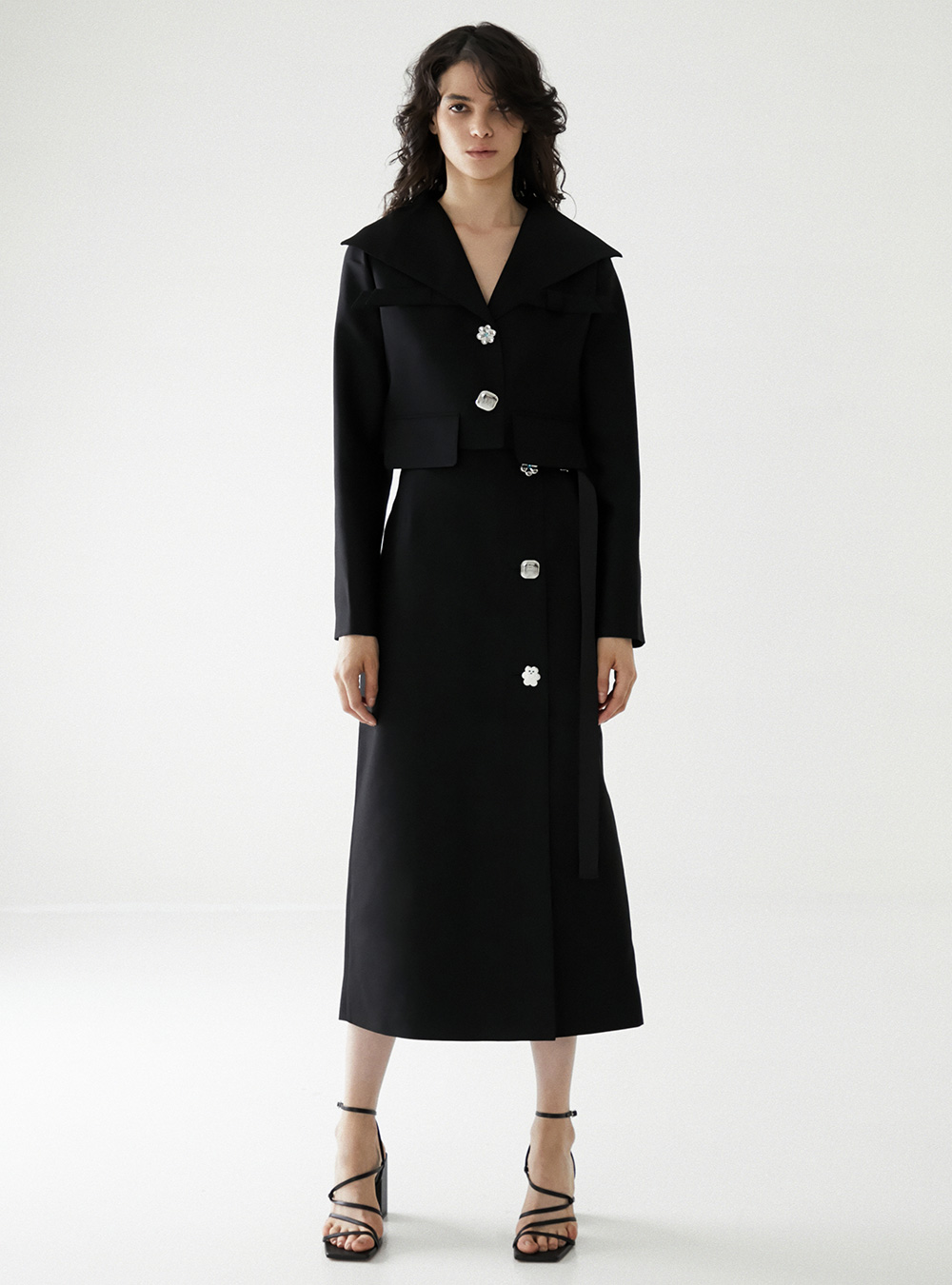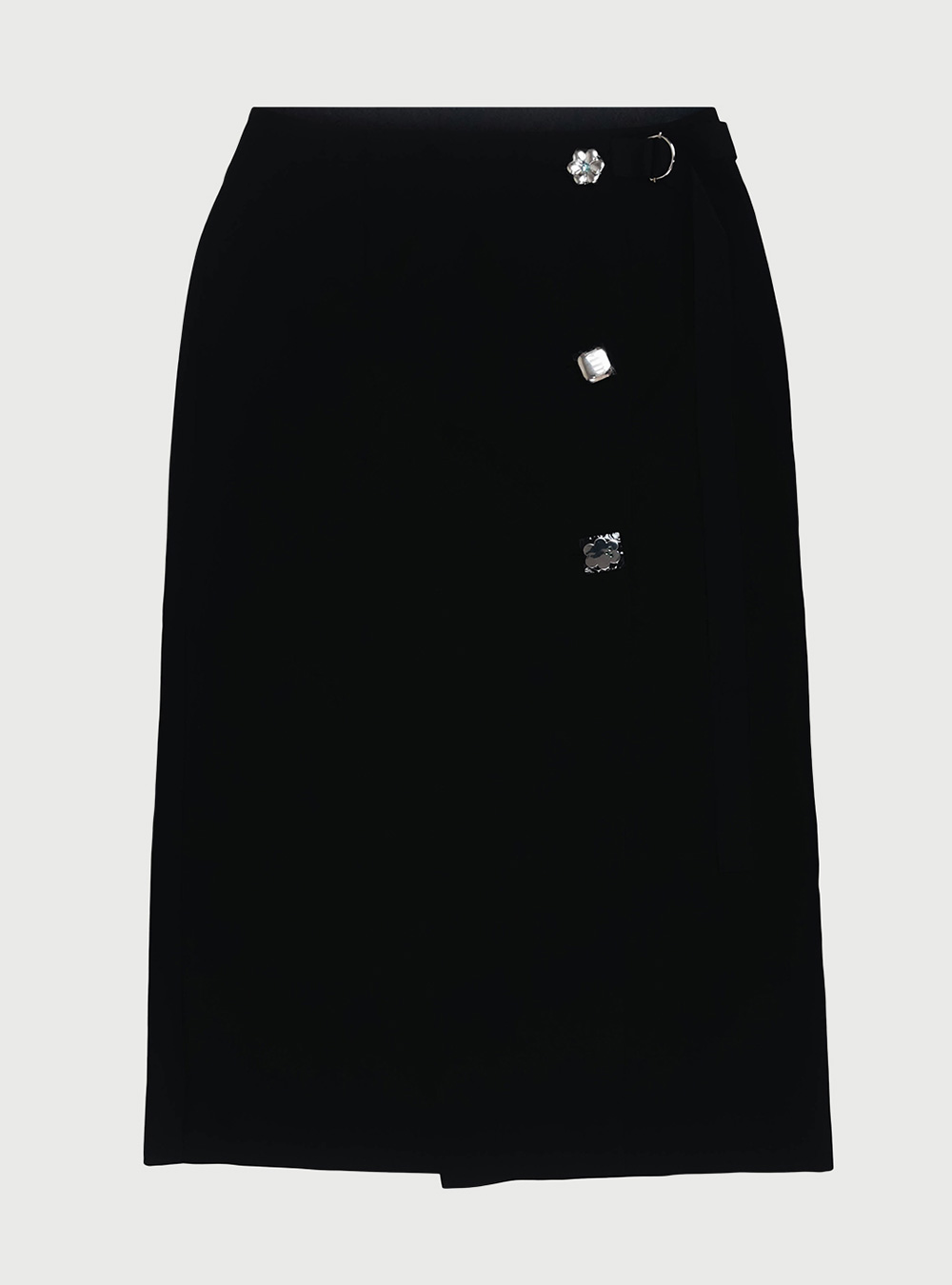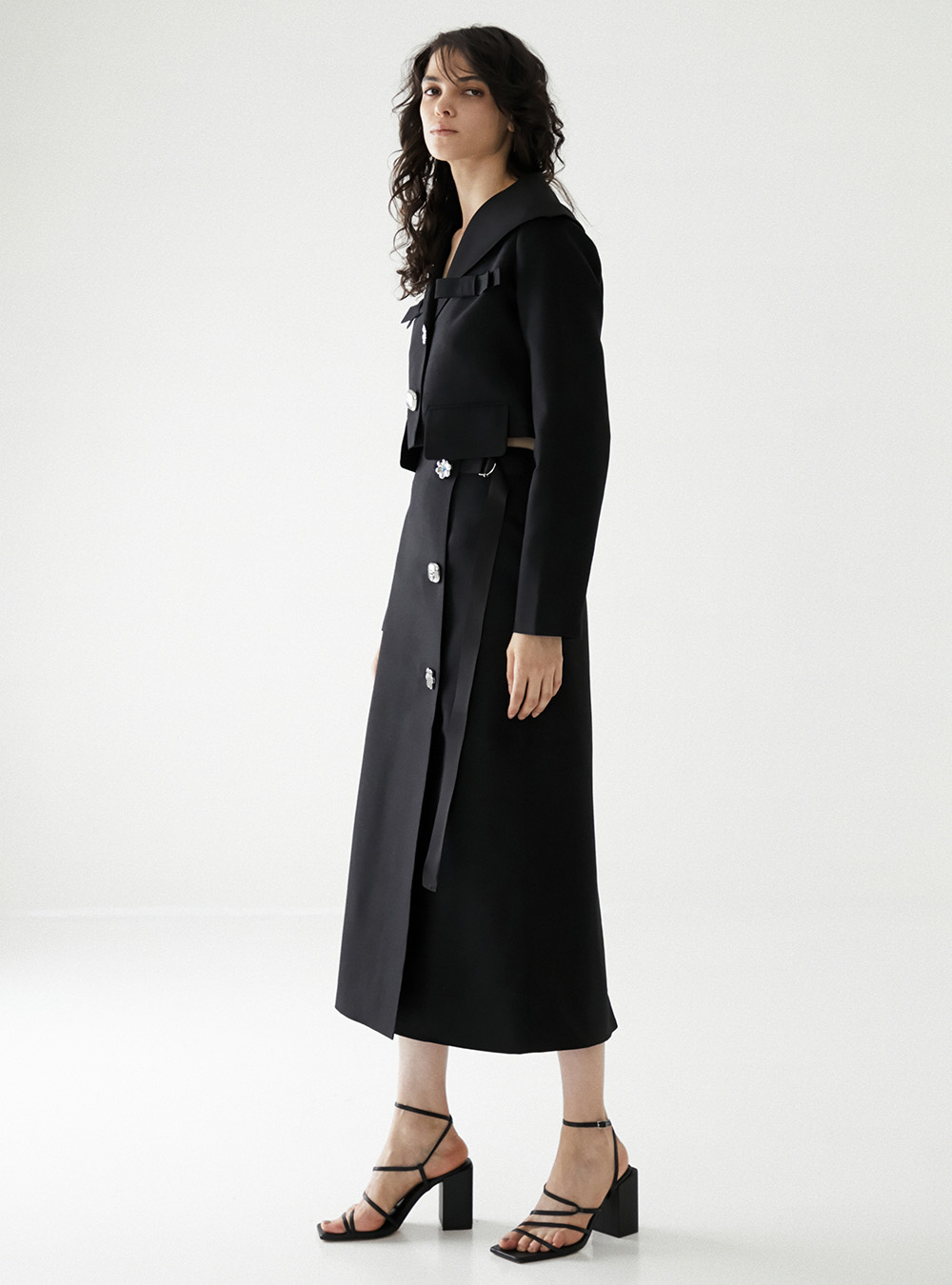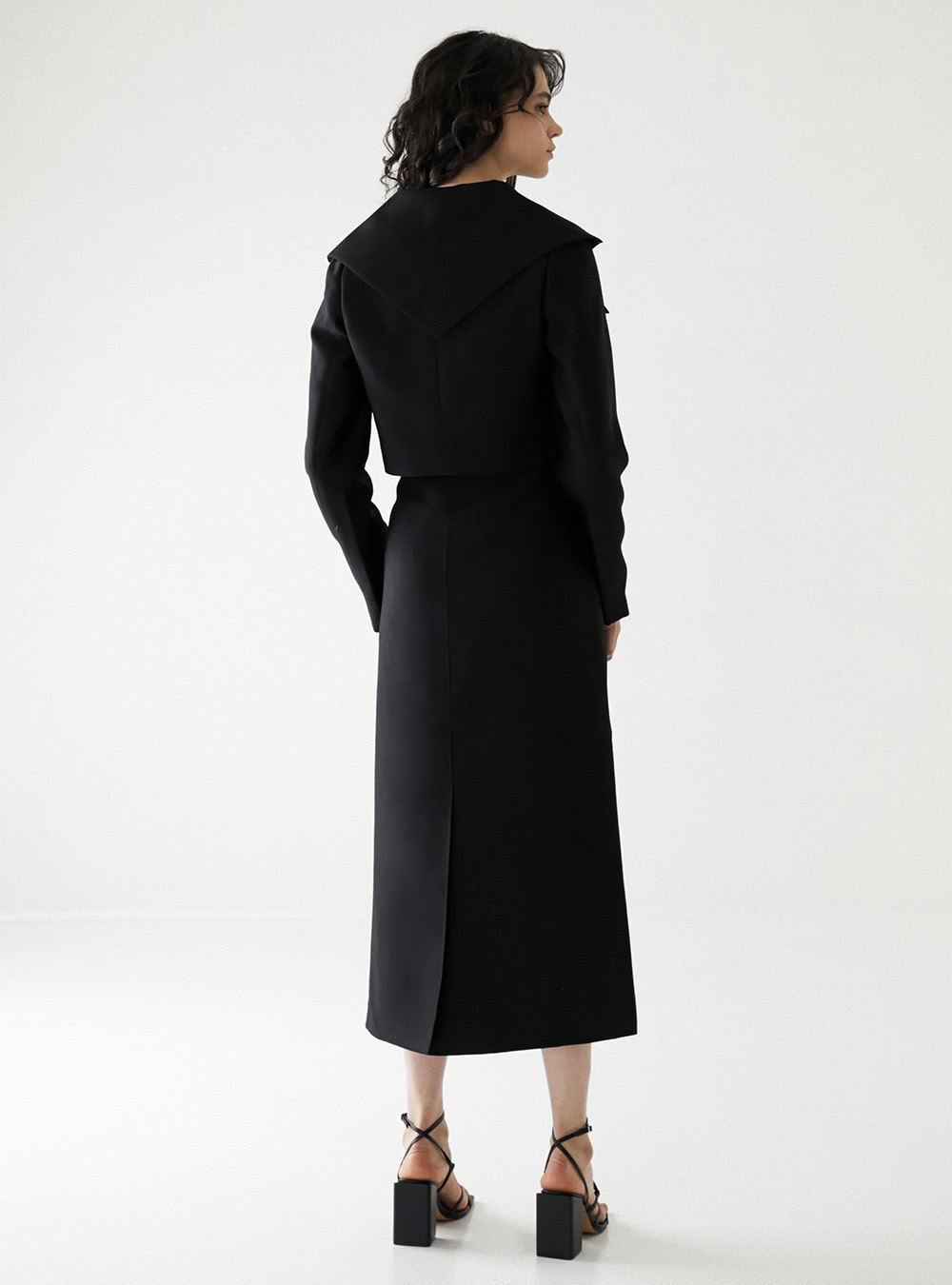 Button Detail Wrap Long Skirt
Description
MINJUKIM Fall Winter 2022
This item is in the form of a wrap skirt featuring MINJUKIM's fabric or buttons.
Shiny buttons, long ribbon bands, and D-rings make it possible to hold the waist one more time. It is made easy to walk by adding a button inside.
It is a black version of the skirt that is made to be wearable as a skirt featuring a button made by itself using the MINJUKIM symbol in the material of wool and silk blend ratio.
Material
Wool 60% / Silk 40%
Care
Dry clean only
Origin
South Korea