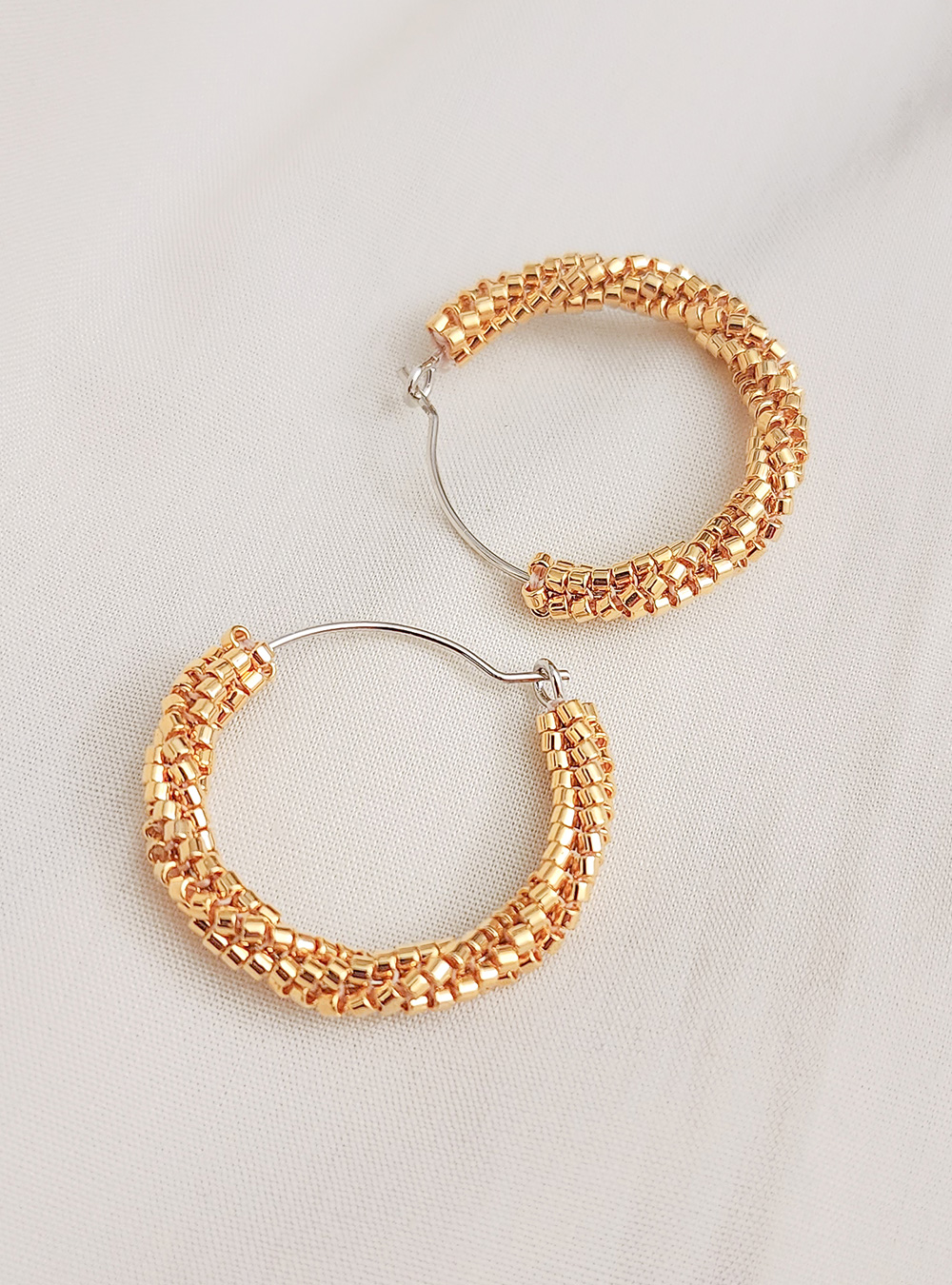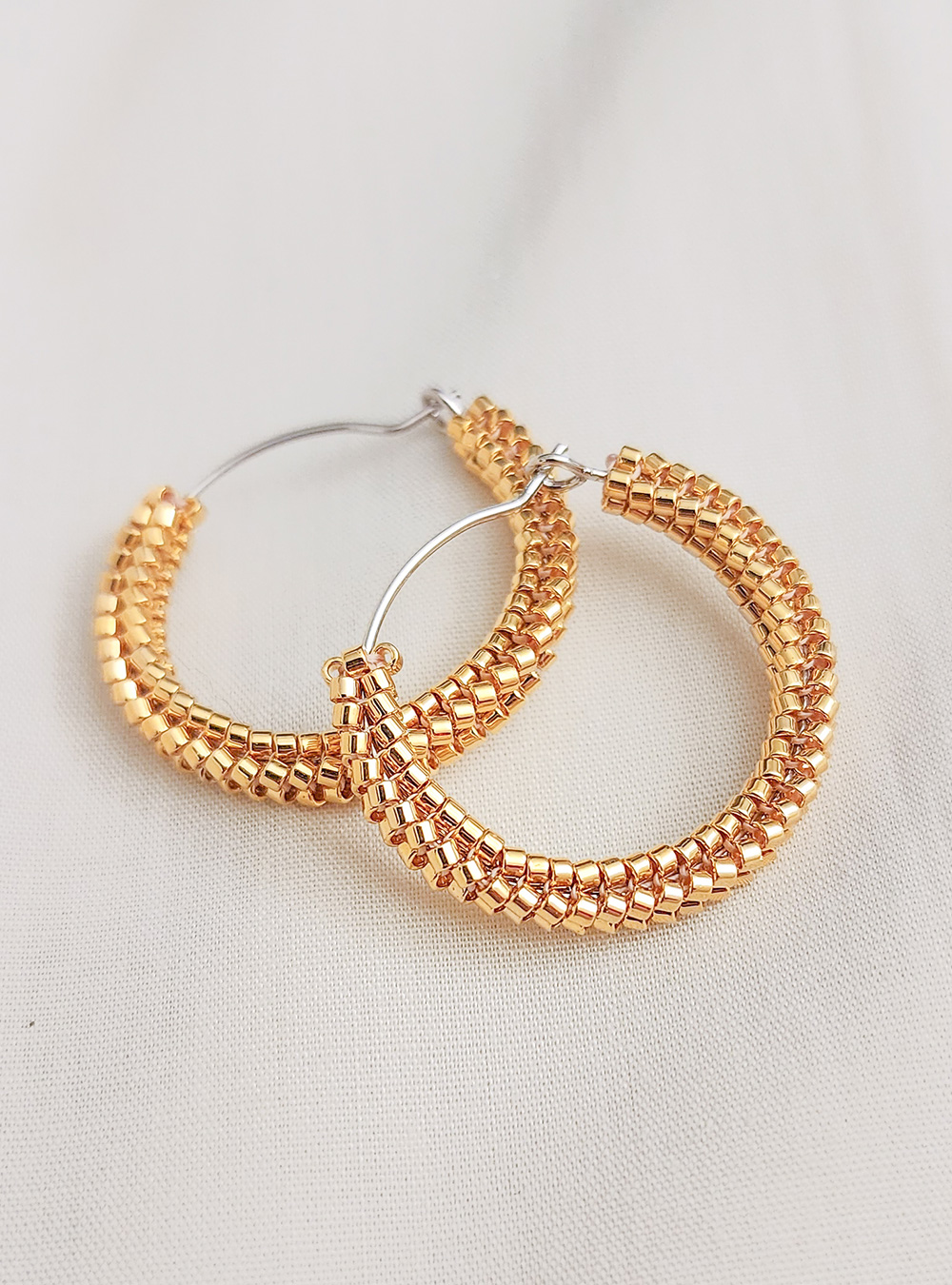 Classic Hoops Gold
USD $103.78
1 in stock
Description
These gold hoops are a classic pair with a twist of fun! Handsewn to a beautiful textured form, you can wear it in 2 styles. In her simple form, or twist it for an interesting wave look! All with effortless and casual elegance to enhance your OOTD.
Material
24k duracoat gold glass beads
Rhodium plated hoops on nickel and lead free metal base, skin friendly
CARE INFO
No oils, moisturizer.
Store in ziplock to avoid tarnish of metals due to humidity. Dry wipe.
Origin
Singapore