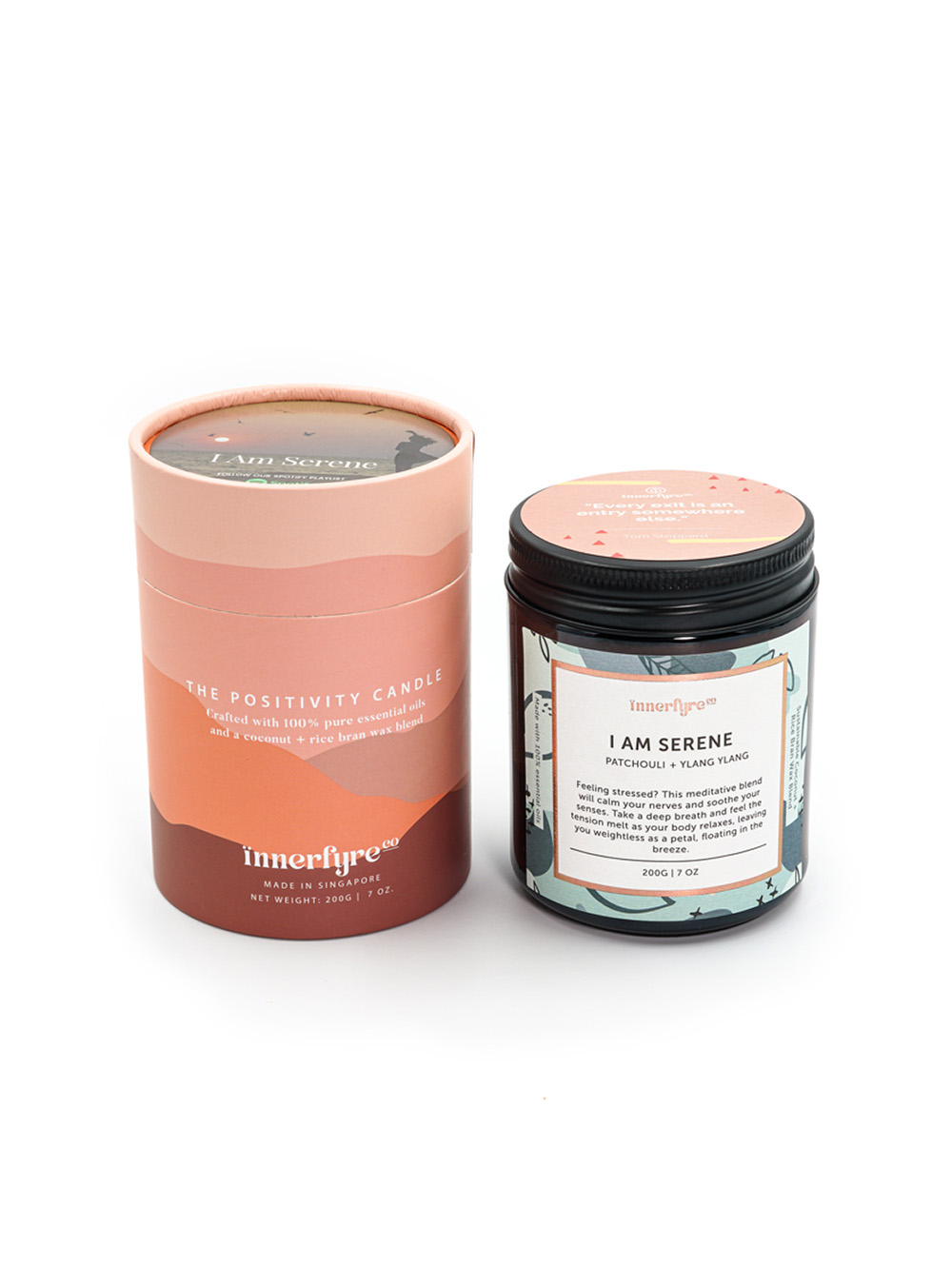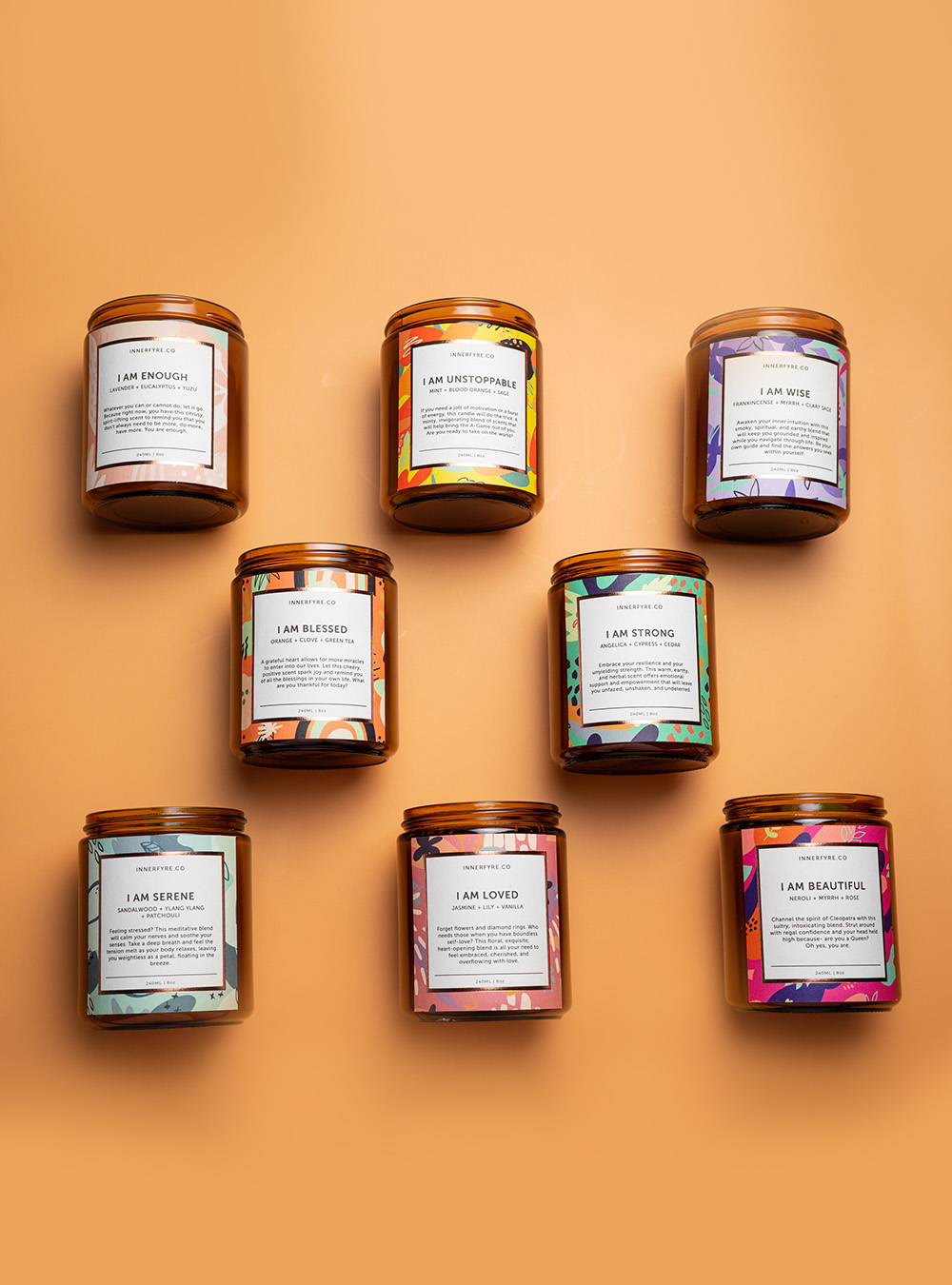 I AM SERENE Affirmation Candle
USD $29.87
14 in stock
Description
Find inner peace as you breathe in the calming, woody, smoky and earthy scents. This comforting blend promotes a general sense of well-being and helps you quiet the mind as you take a well-deserved moment of tranquillity.
Includes an amethyst crystal to help soothe stress and further dispel fear and anxiety.
Scent: Sandalwood, Ylang Ylang, Patchouli
Note Profile:
Note Profile:
Top: Bergamot
Middle: Ylang Ylang
Base: Sandalwood, Patchouli, Fir
Burn Time:  220g: 55+ hour burn time. Made from a luxurious wax blend that contains coconut wax and rice bran wax.
Product Type: Candle
Material: Essential Oils, Coconut and Rice Bran Wax Blend
Measurement: 11cm x 7.8cm
How to store: Keep your candle in a cool, dark area when not in use. We use a high percentage of essential oils in our candles, so proper care is needed to ensure that they don't oxidise or degrade.
Content Vol: ~220grams
Origin: Singapore