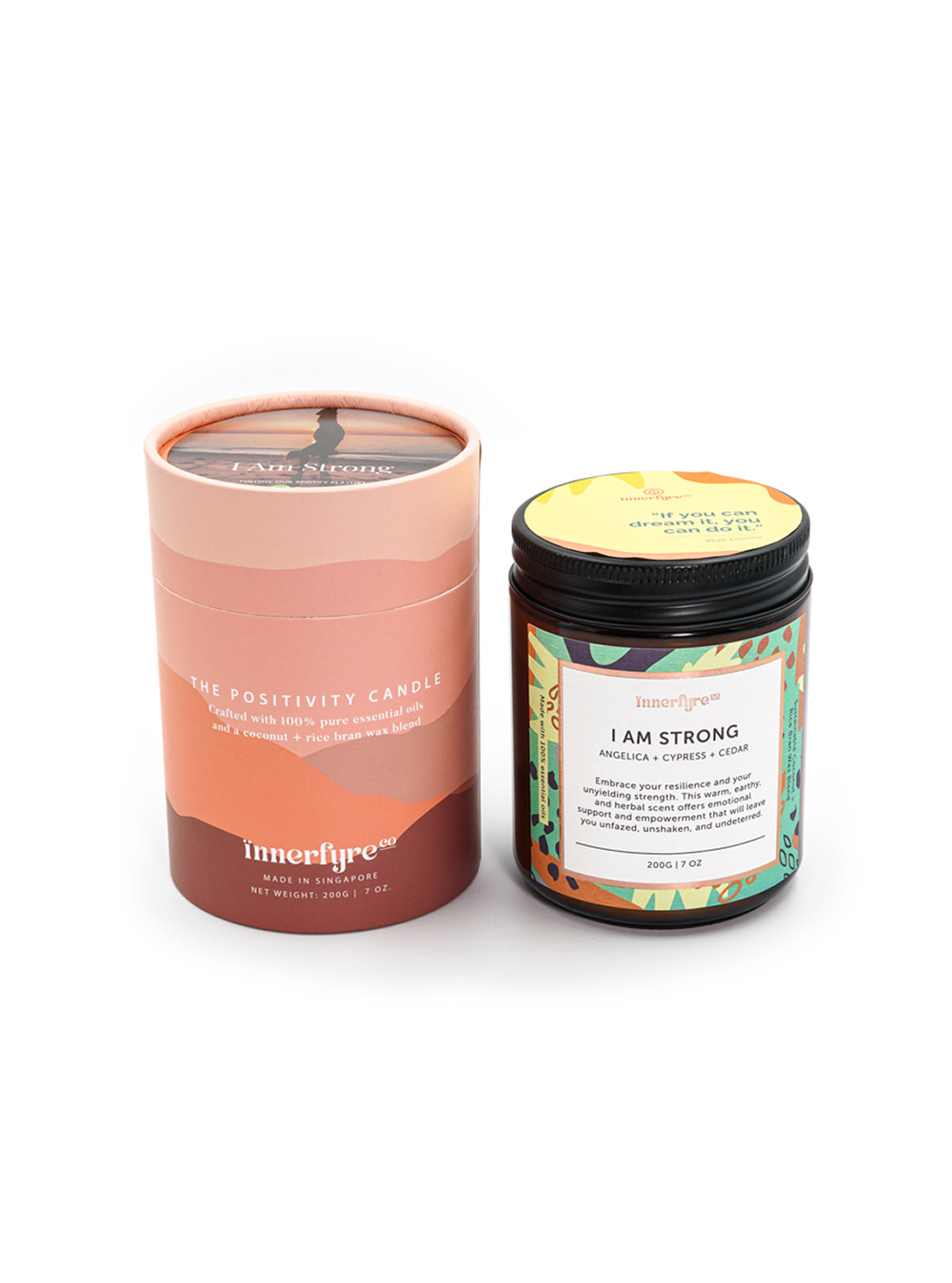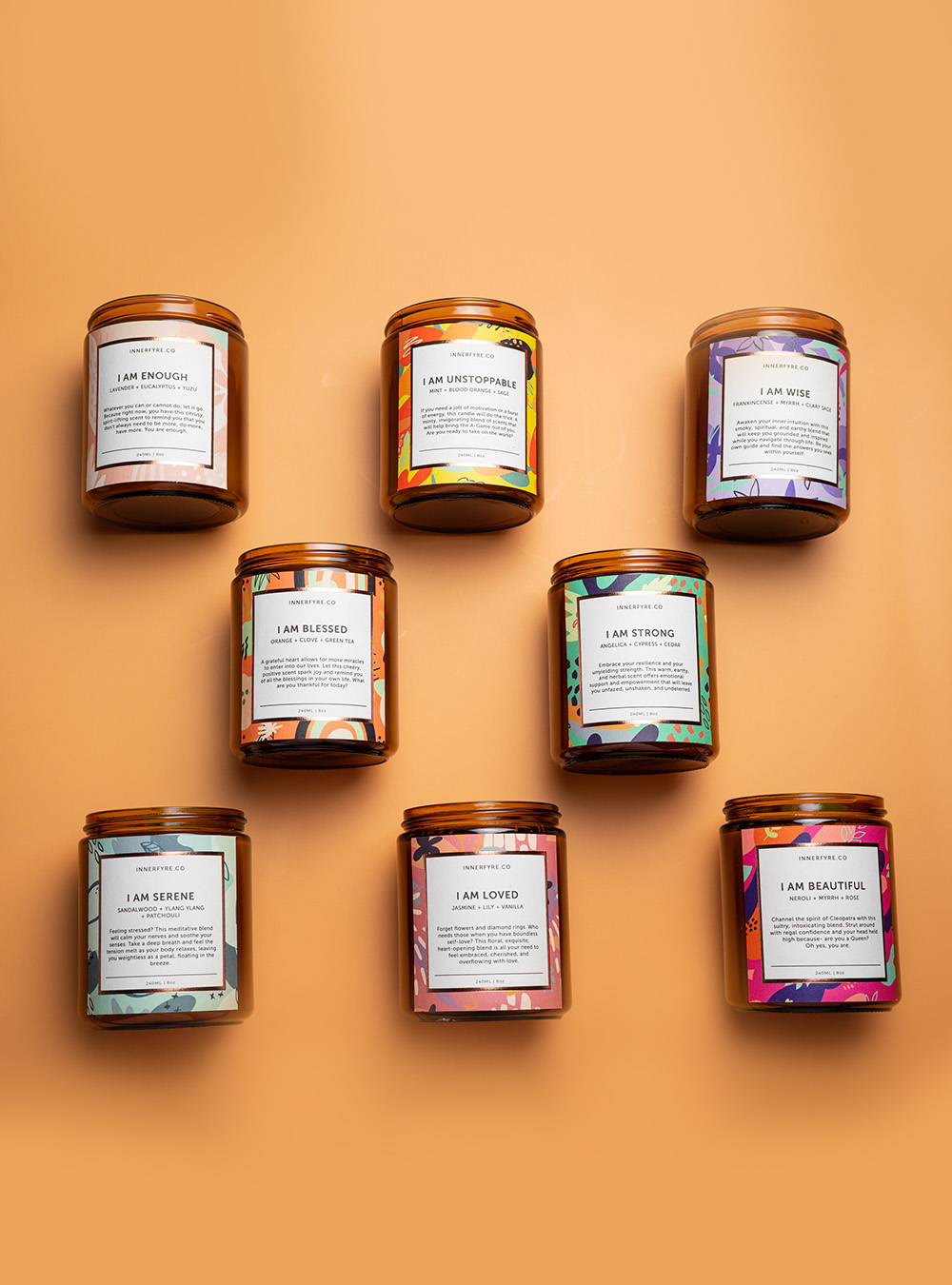 I AM STRONG Affirmation Candle
USD $29.87
17 in stock
Description
This woody, earthy candle is reminiscent of a mysterious, ancient forest. Find comfort, solace, and strength in this grounding and alluring scent that has notes of freshly cut eucalyptus, smokey Siberian fir, and the warm and earthy scent of cypress and cedar.
Includes a grey agate crystal for strength and protection against negativity.
Scent: Angelica Root, Cypress, Cedar
Note Profile:
Top: Siberian Fir, Eucalyptus Globulus
Middle: Cypress, Angelica
Base: Cedar, Patchouli
Burn Time:  220g: 55+ hour burn time. Made from a luxurious wax blend that contains coconut wax and rice bran wax.
Product Type: Candle
Material: Essential Oils, Coconut and Rice Bran Wax Blend
Measurement: 11cm x 7.8cm
How to store: Keep your candle in a cool, dark area when not in use. We use a high percentage of essential oils in our candles, so proper care is needed to ensure that they don't oxidise or degrade.
Content Vol: ~220grams
Origin: Singapore