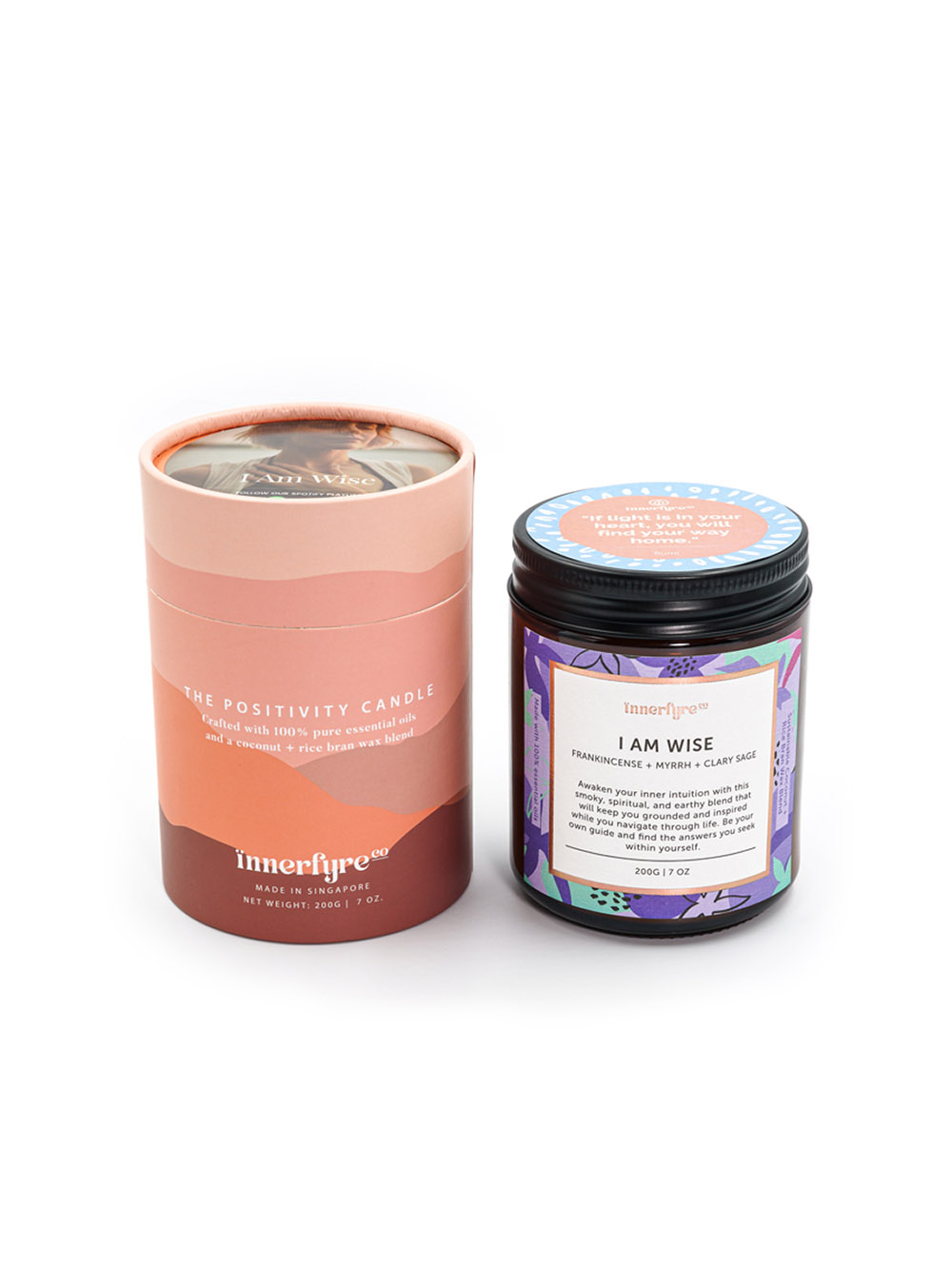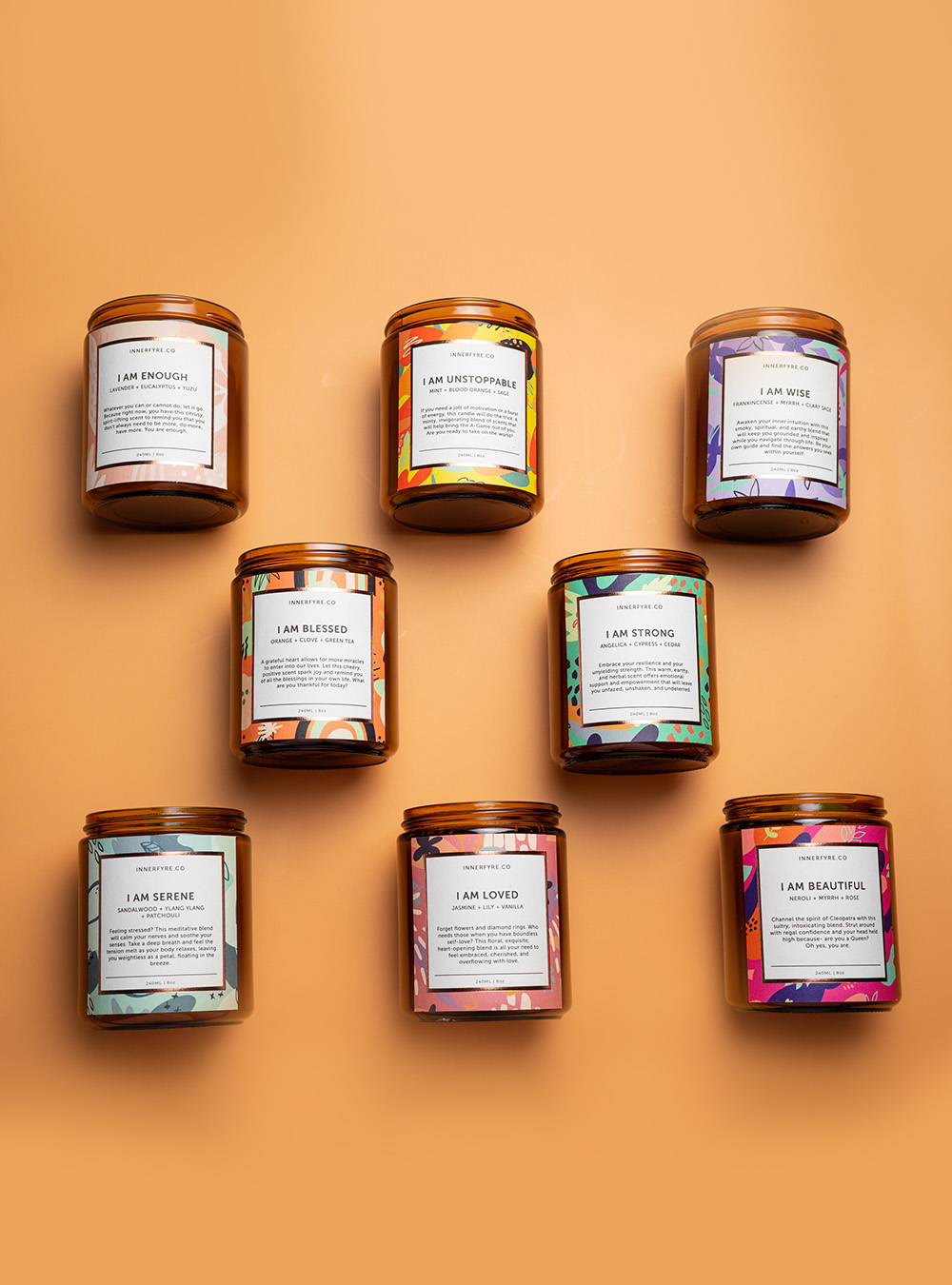 I AM WISE Affirmation Candle
USD $29.87
10 in stock
Description
Connect with your inner wisdom as you breathe in the resiny, smoky, and sweet spice aroma. Let the grounding scent of this candle remind you that already know the way — you only have to look within.
Includes a moss agate crystal, a healing stone that can be helpful for balancing emotions and promoting self-expression.
Scent: Frankincense, Myrrh, Clary Sage
Note Profile:
Top: Nutmeg
Middle: Clary Sage, Jasmine, Clove, Roman Chamomile
Base: Frankincense, Myrrh, Benzoin, Patchouli
Burn Time:  220g: 55+ hour burn time. Made from a luxurious wax blend that contains coconut wax and rice bran wax.
Product Type: Candle
Material: Essential Oils, Coconut and Rice Bran Wax Blend
Measurement: 11cm x 7.8cm
How to store: Keep your candle in a cool, dark area when not in use. We use a high percentage of essential oils in our candles, so proper care is needed to ensure that they don't oxidise or degrade.
Content Vol: ~220grams
Origin: Singapore