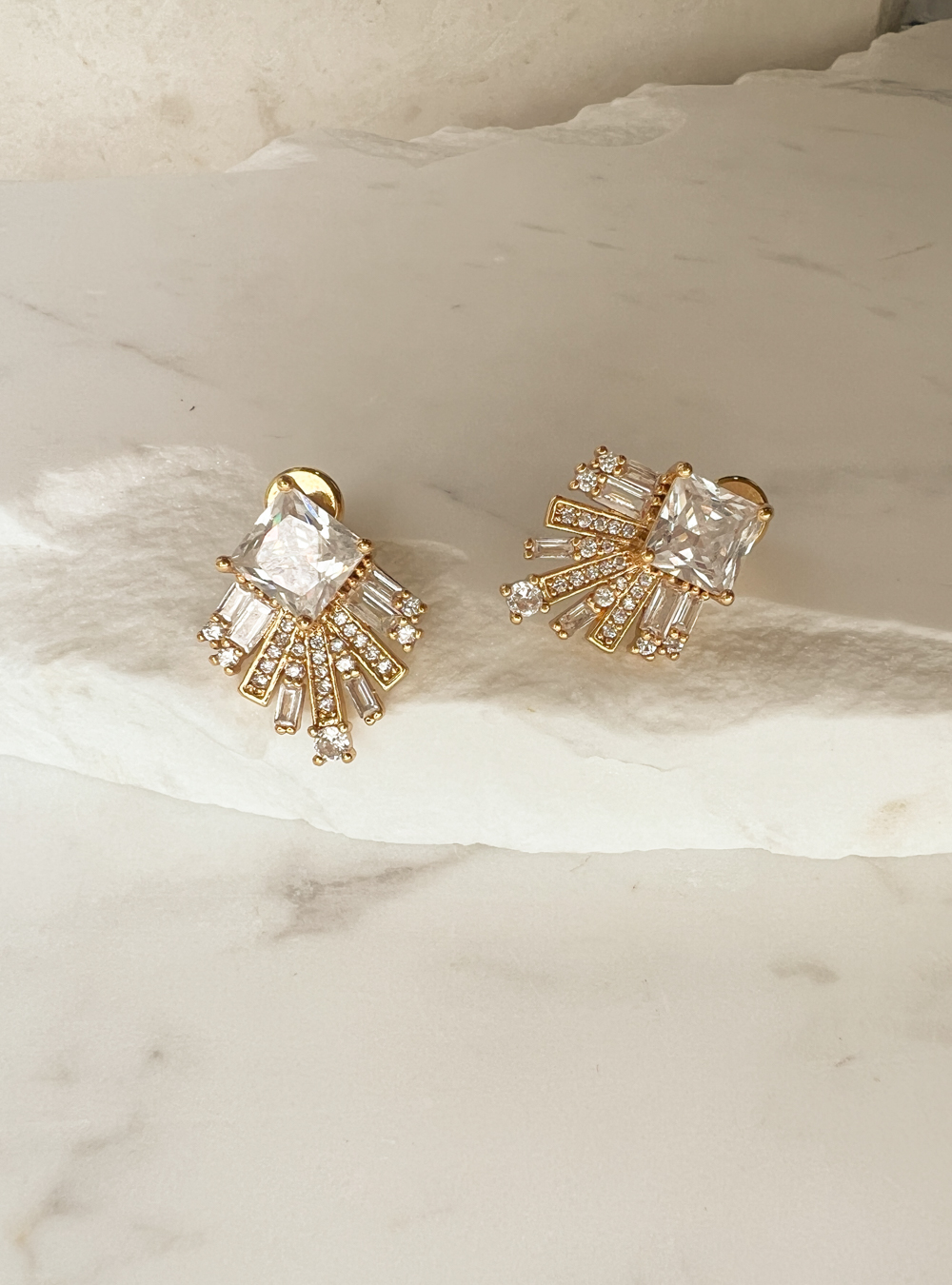 Olympia Earrings
USD $86.63
3 in stock
Description
Product Information

18K gold plated on Brass with 3A Zircon
Surgical grade titanium earring posts
Height 2cm, Widest width 1.5cm
Weight one earring 3g, total 6g
Care Instruction

EVERYDAY CARE: To ensure a long life for your pieces, store them individually in the fabric-lined boxes provided. Remove them while swimming or during heavy exercise. Do not apply perfume, creams, or any other kinds of chemicals directly onto your jewelry. Store them away from direct sunlight and limit prolonged exposure to humidity.
Cleaning Precious Metals: Using a suede or a lint-free cloth clean the pieces in one direction and avoid circular to motions. Do not clean the jewelry with tissue paper as it may create scratches.
Cleaning Gemstones: Do not clean your gemstones with tissue paper or dip them in hot water or any cleaning solution. Clean them with a damp suede or lint-free fabric.
Origin
Singapore