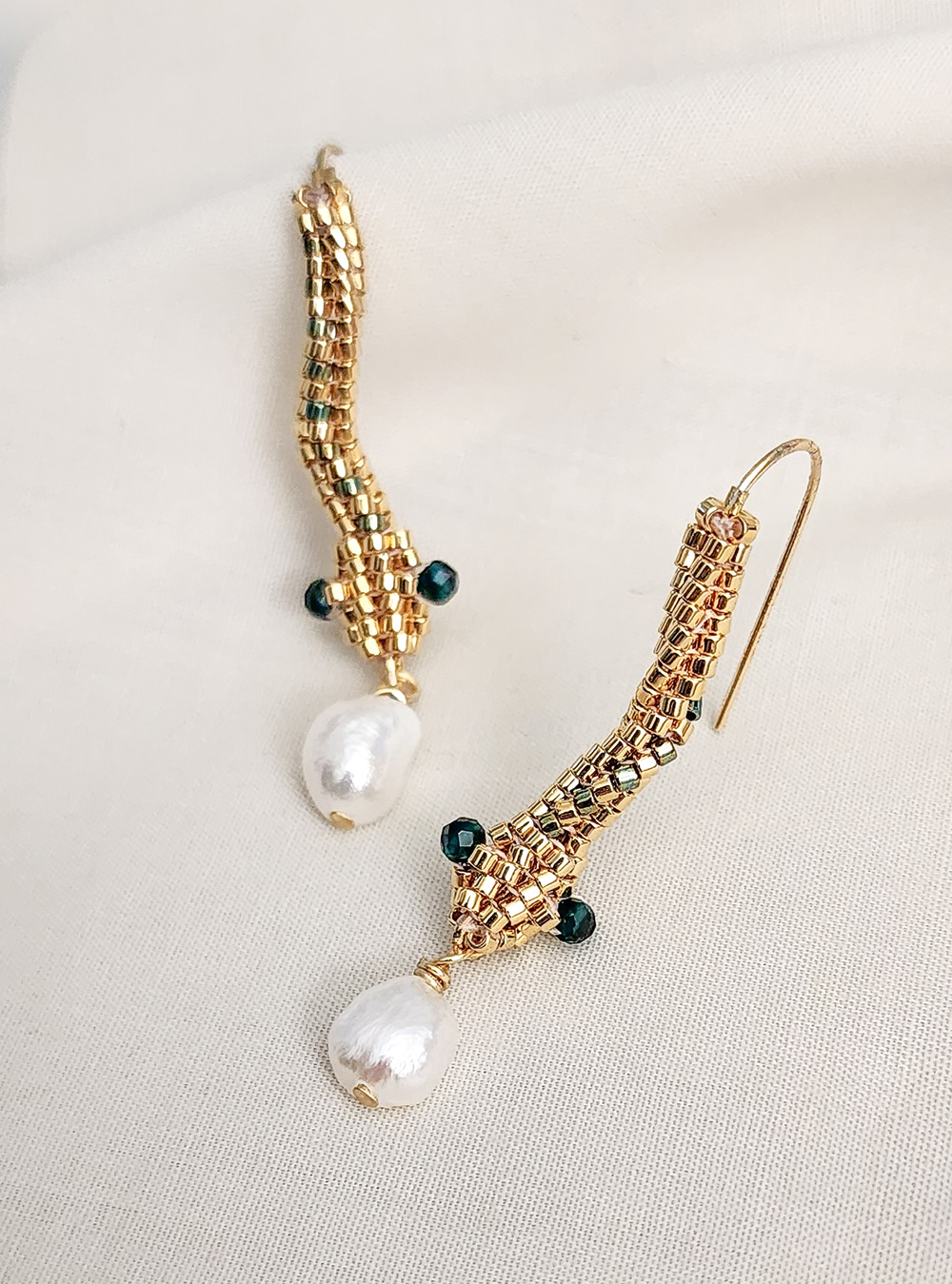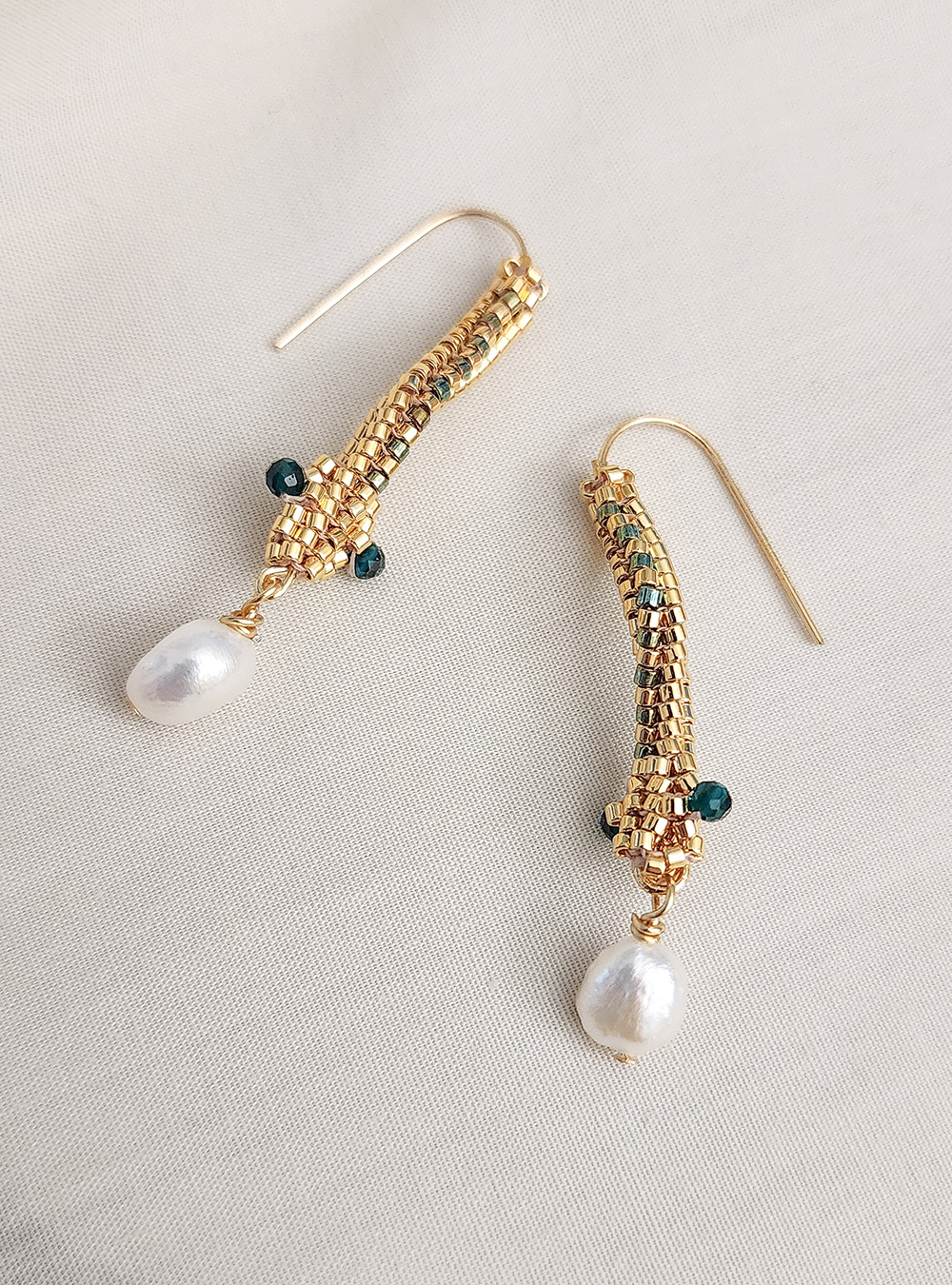 Ophidia
USD $168.81
1 in stock
Description
To tempt or to be wiser, that is the fine line of Ophidia who bears the pearl of wisdom.
Material
24k duracoated gold glass beads
Metallic green glass beads
Emerald spinels
Freshwater pearls
18k hooks (nickel and lead free, skin friendly)
CARE INFO
No oils, moisturizer.
Store in ziplock to avoid tarnish of metals due to humidity. Dry wipe.
Origin
Singapore