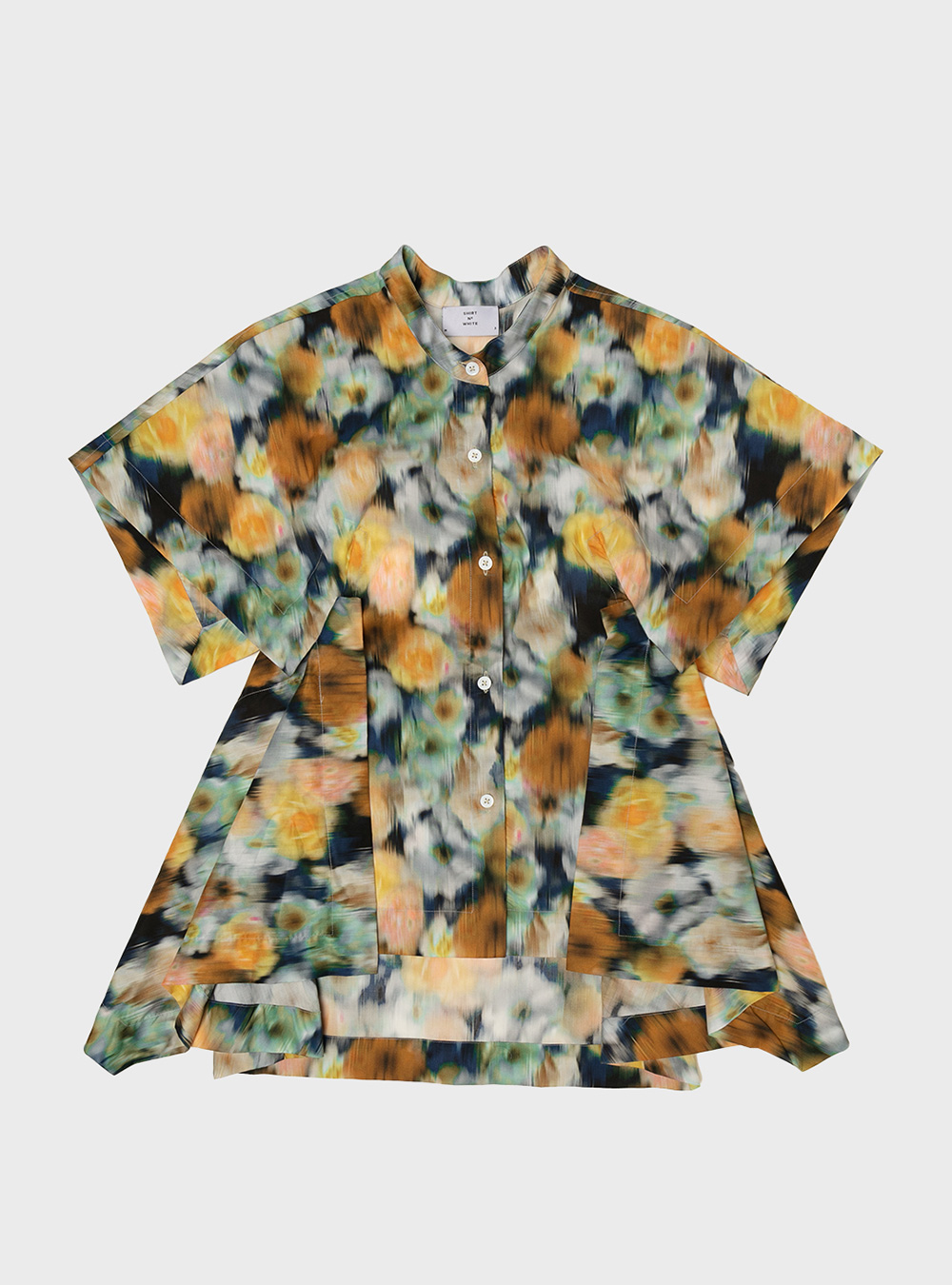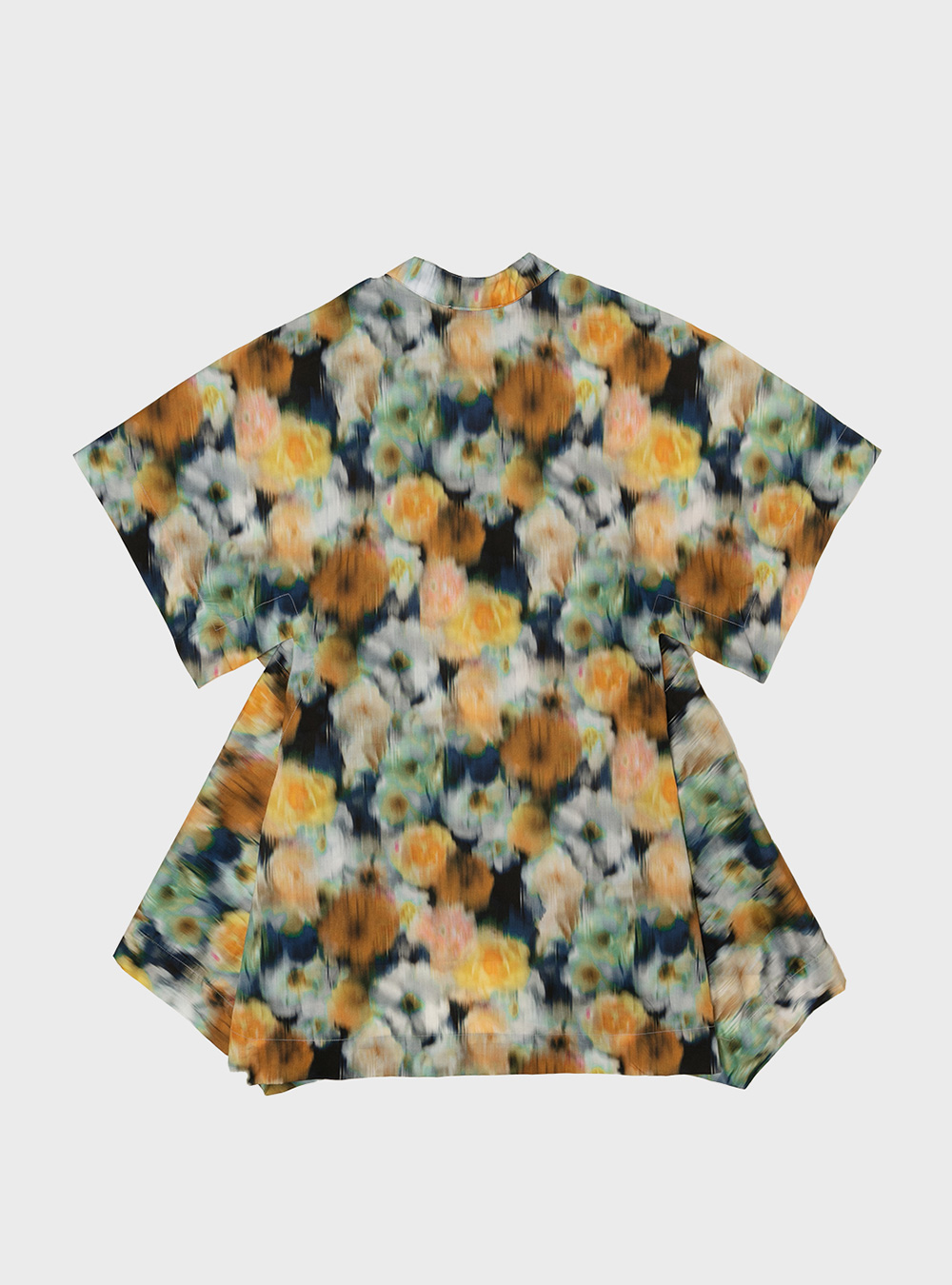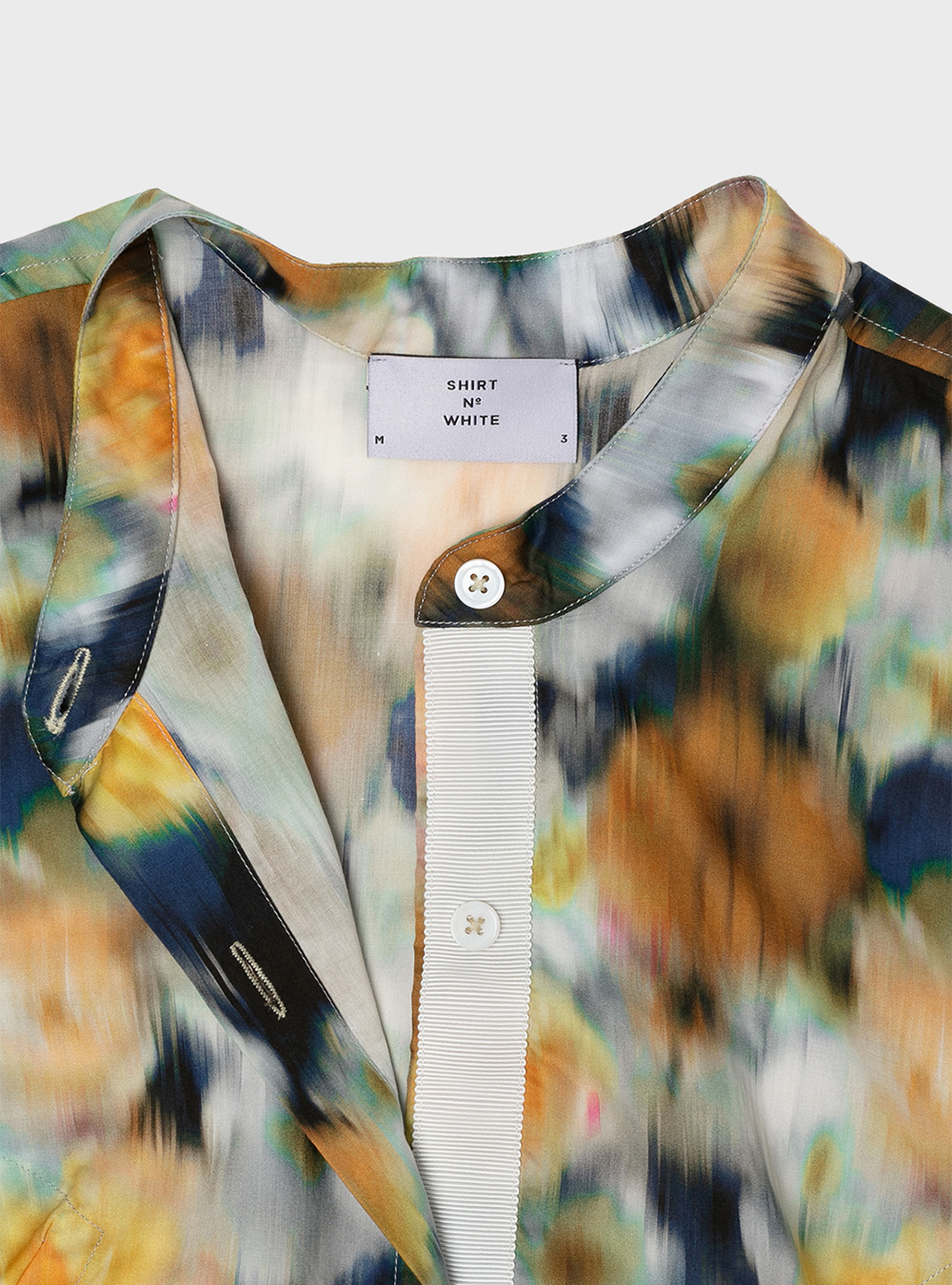 Origami in Hazy Days
USD $261.14
Description
A Shirt Number White fixture and signature shirt, this angular piece adds structure and an instant style factor. Pair with a lace bralette for a touch of femininity and peek-a-boo effect, or wear it as an over shirt to channel 'Comme des Garcon' vibes. Low-cut armhole and bisecting folds create a unique silhouette.
Selected from the library of LIBERTY LONDON, Tana Lawn™ is a long-staple cotton varietal renown for its ultra-soft and durable qualities. The mesmerizing Hazy Days print suggests movement with a potpourri of blurred flowers, like a familiar memory becoming distant.
Goes well with white bottoms, or try it with denim.
Material
100% Cotton Tana Lawn™ by LIBERTY LONDON
Fuchsia grosgrain trim
Premium shell buttons
Origin
Singapore
Care Instructions
Cold wash recommended
Do not put in dryer
Separate from white