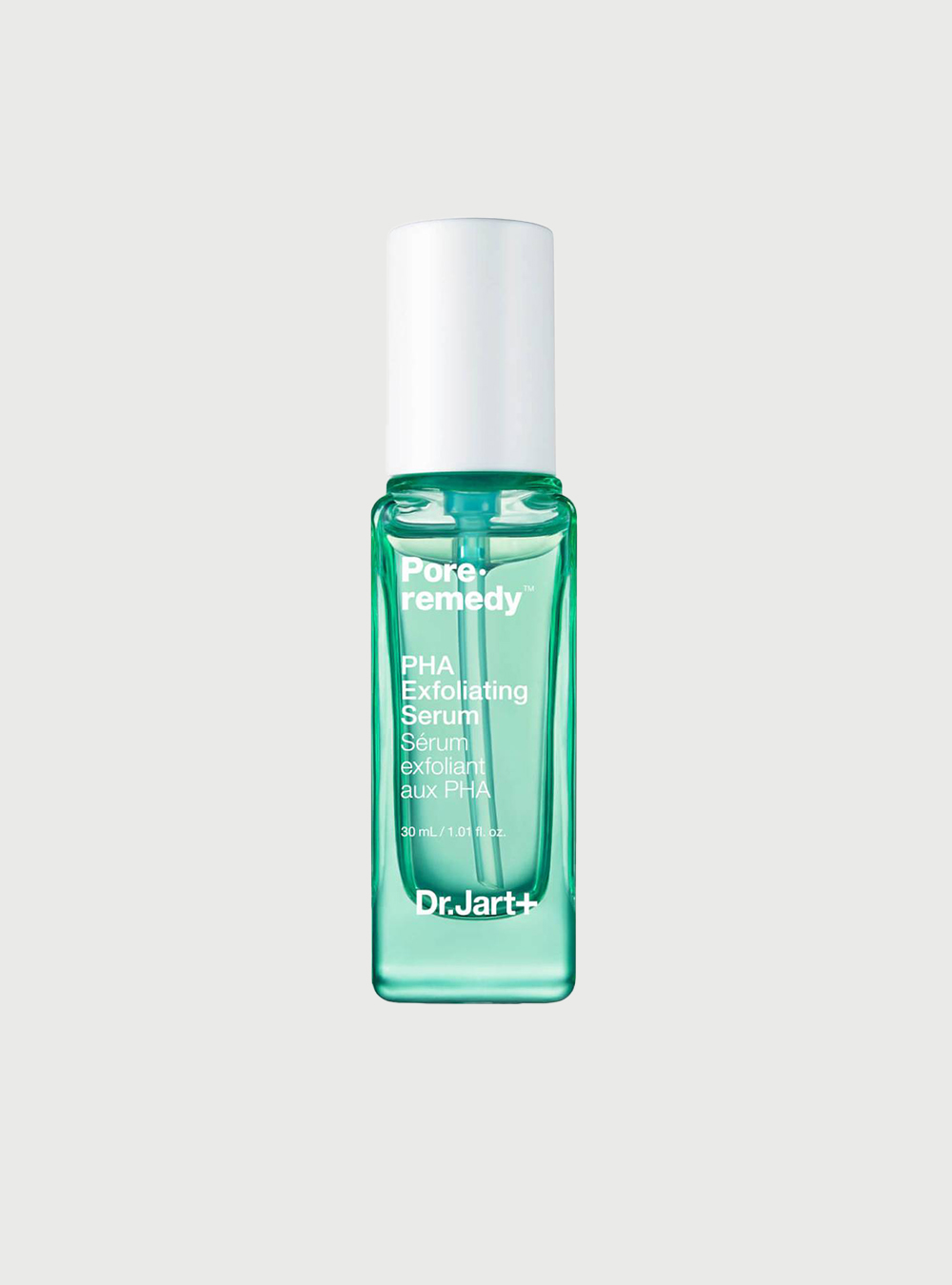 Pore Remedy PHA Exfoliating Serum 30ml
USD $44.06
19 in stock
Description
A gentle, water-like serum with 7% PHA clinically proven to help resurface and smooth skin, decongest, and visibly shrink pores without irritation.
What makes it unique: Acid care without the irritation for all skin types; especially sensitive. This daily serum with 7% PHA instantly smooths skin's texture and makes pores look smaller. After one week, it removes dead skin cells, decreases blackheads and controls excess oil. It dramatically improves the appearance of skin tone and texture. And it does it all without dryness or peeling.
What's in it: PHA, a chemical exfoliator with a large molecular size that doesn't penetrate as deeply into skin which makes this acid a better option for sensitive skin than AHAs and BHAs. Panthenol to help moisturize and Macadamia Seed Oil to help control sebum without clogging pores.
Clinical results:
Instantly:
Decreases the look of pore size
Smooths skin's texture
After one week:
Controls excess oil
Decreases blackheads
Reduces dead skin cells
Dermatologist tested. For sensitive skin.