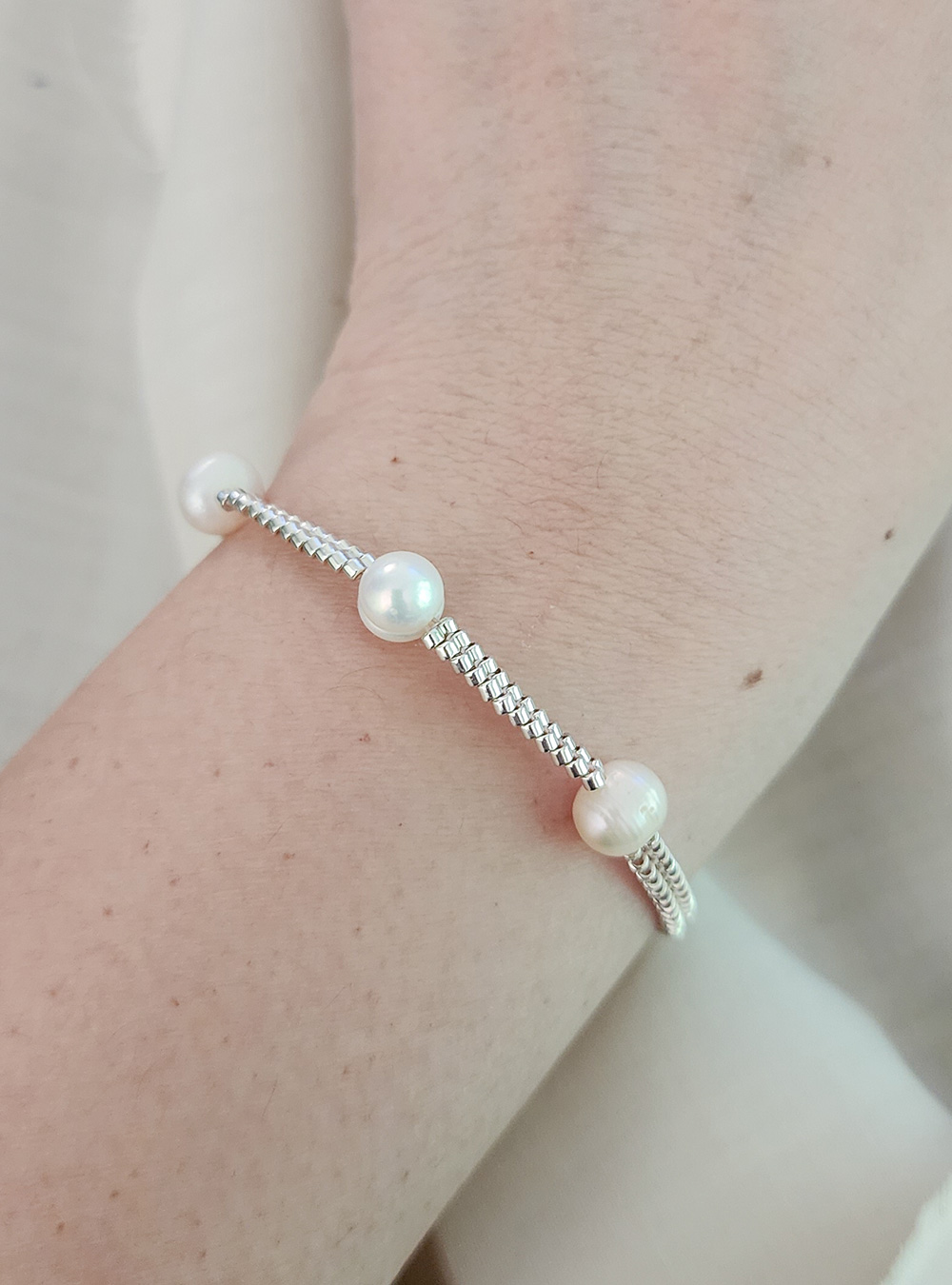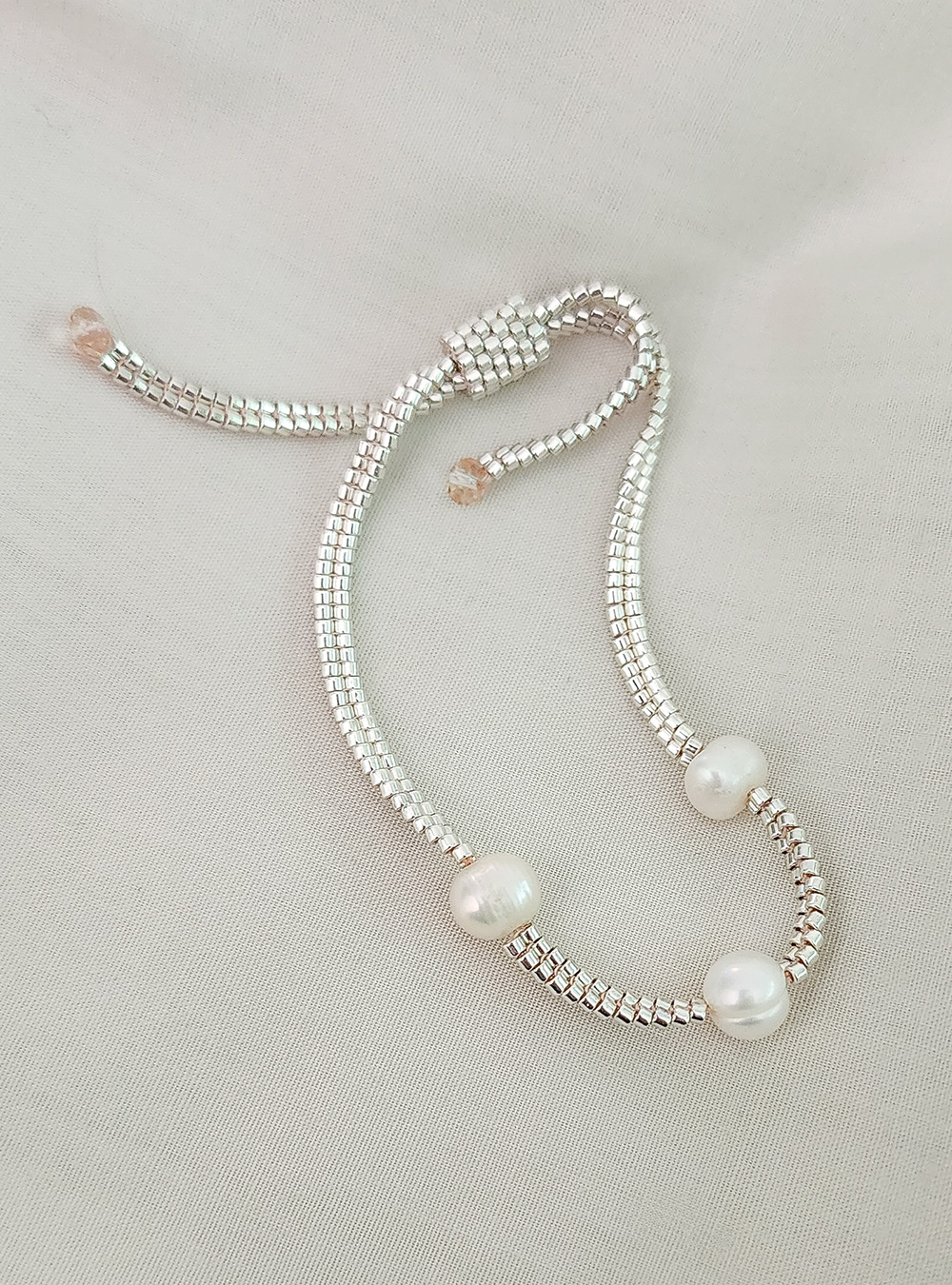 Ruban Silver Pearl Bracelet
USD $137.90
1 in stock
Description
Pretty little silver ribbons embellished with freshwater pearls to adorn delicately on your wrist.
Beaded singularly with shimmery silver glass beads that imitate a snake chain at a feather weight with an adjustable sliding beaded tube that makes it extremely easy to wear by oneself.
Material
Galvanized silver glass beads
Freshwater pearls
CARE INFO
No oils, moisturizer.
Store in ziplock to avoid tarnish of metals due to humidity. Dry wipe.
Origin
Singapore