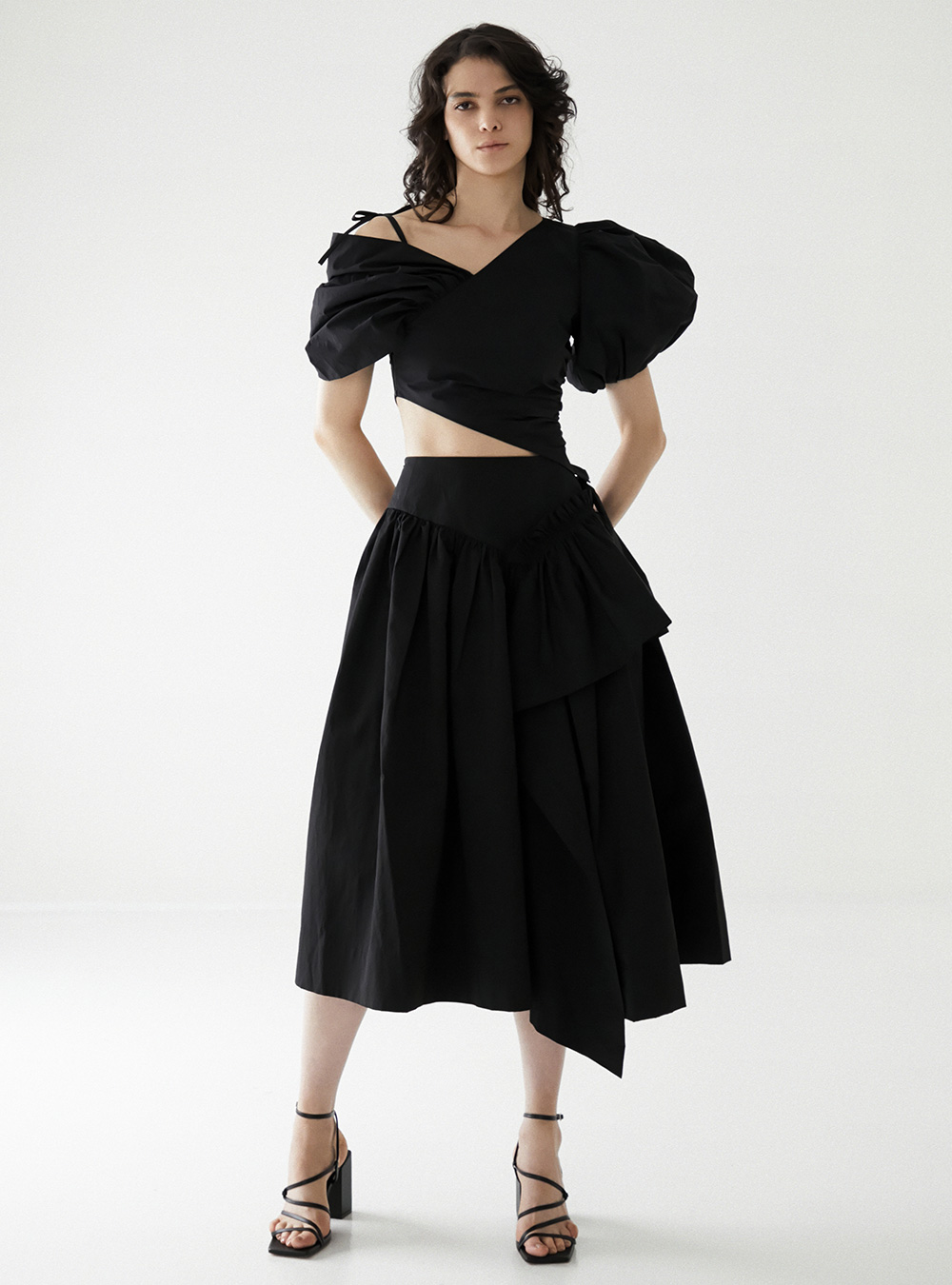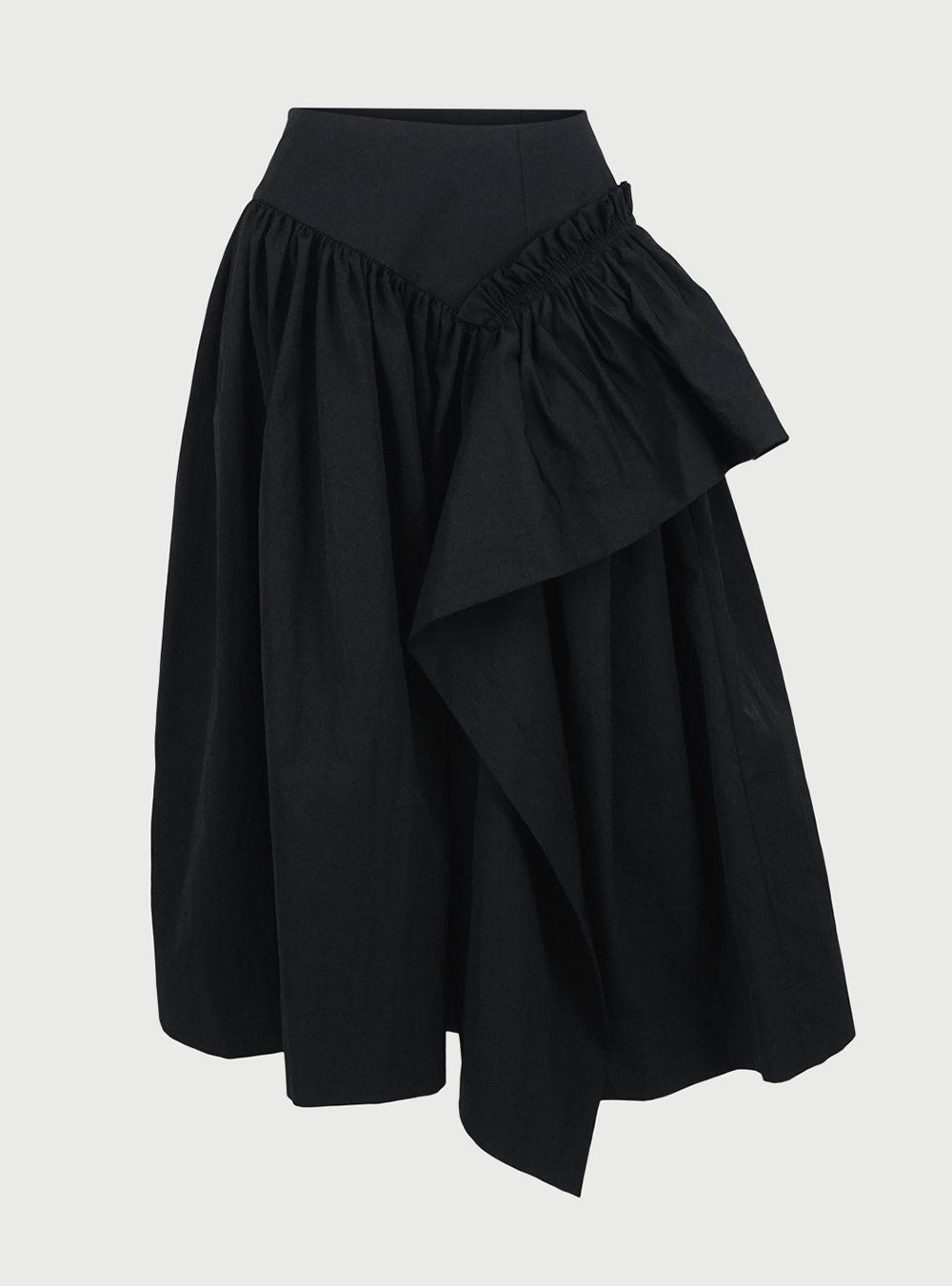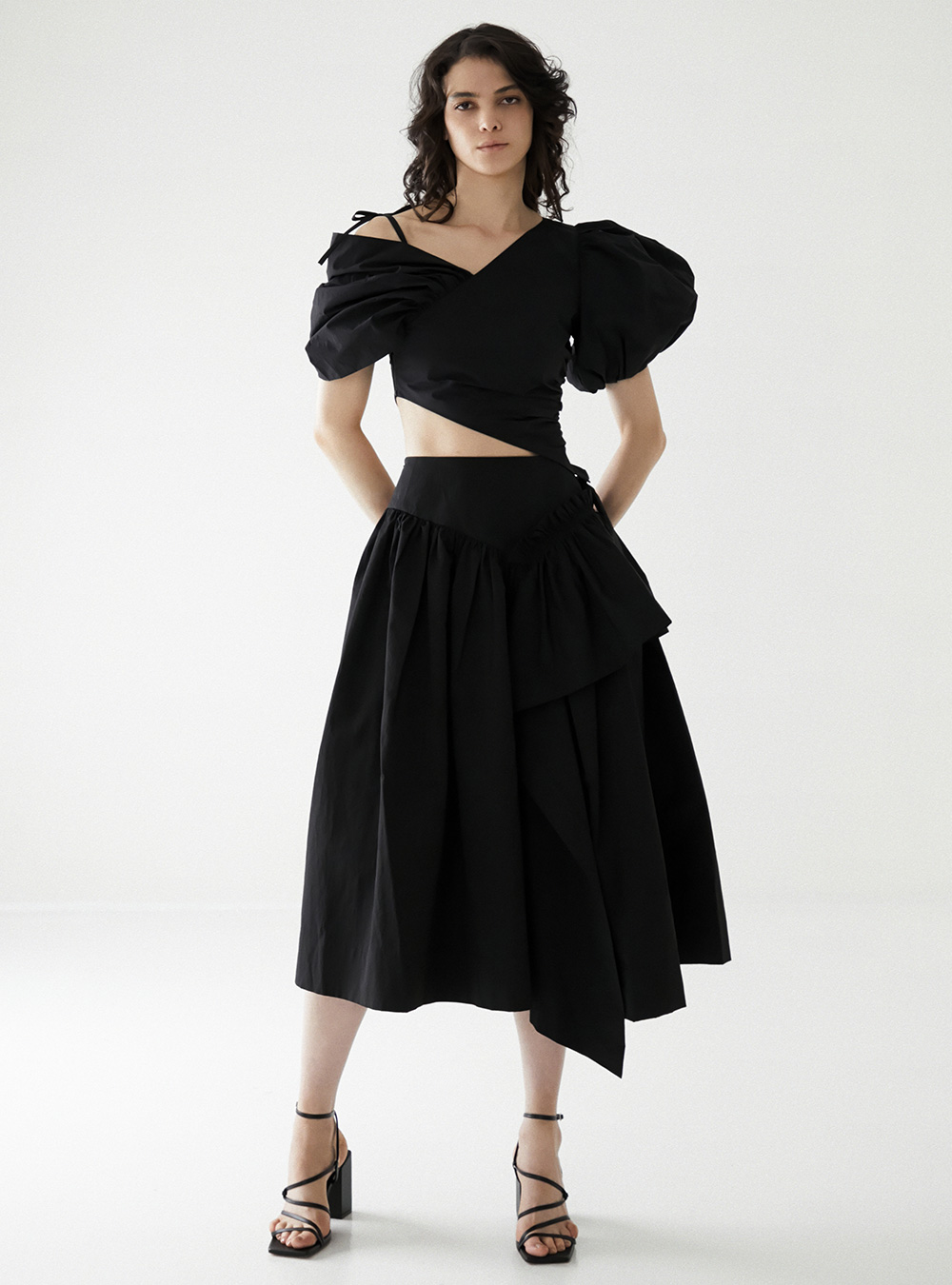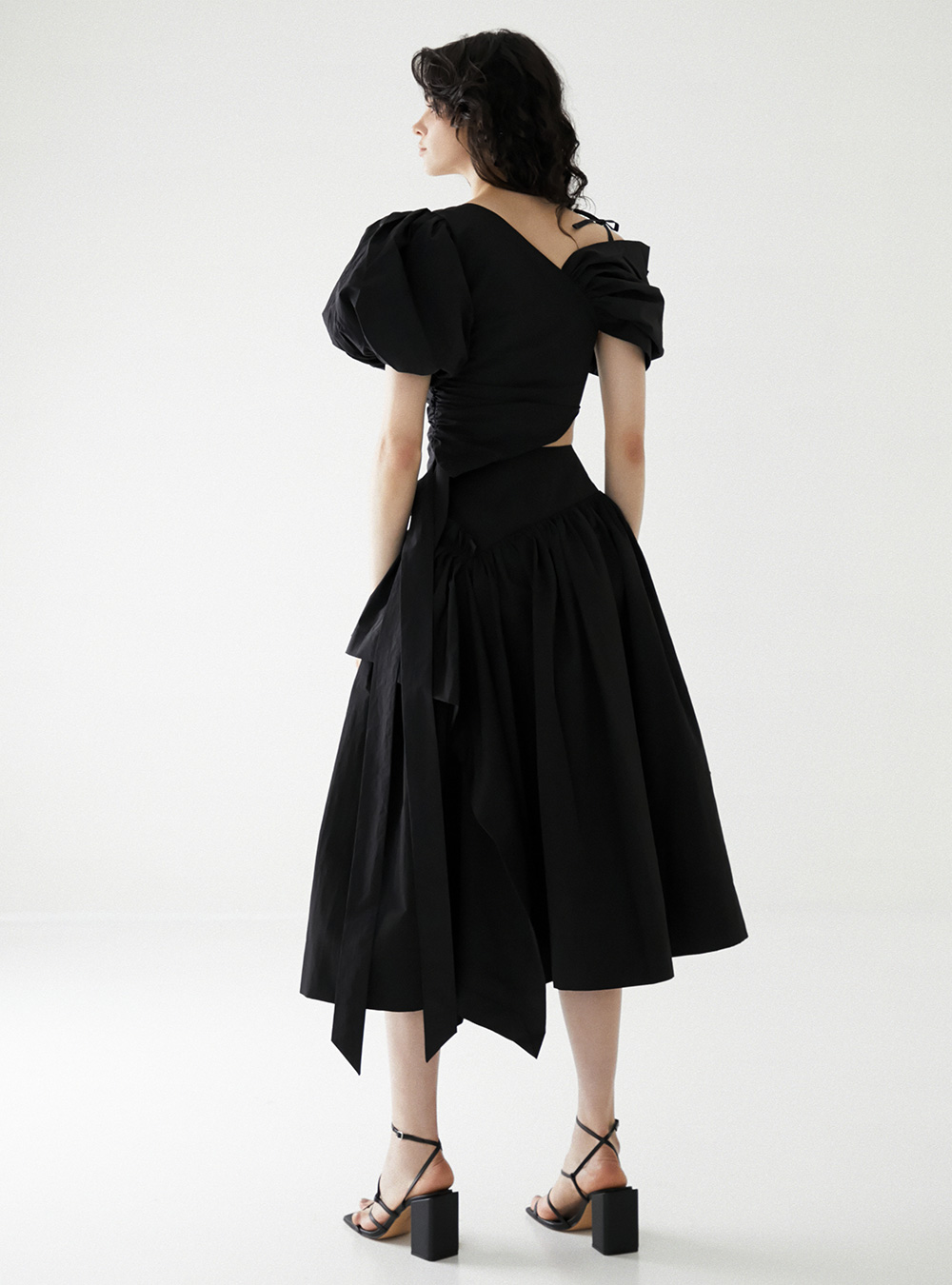 Ruffle Volume Full Skirt
Description
MINJUKIM Fall Winter 2022
It is a full skirt that holds the waist tightly while holding the waistband and gives a sense of volume through the unbalance of the overall line and shirring panels.
A full skirt that spreads out under a tight waist belt further emphasizes the thin waist, giving it a feminine feel and complementing the body.
The small ruffles on the top of the wing-like panel are elaborately pleated to add detail.
It can be styled daily by matching it with a basic shirt or jersey top, and it is a product that can create a special mood with a voluminous silhouette.
Material
Polyethylene 50% / Nylon 18% / Cotton 32%
Care
Dry clean only
Origin
South Korea