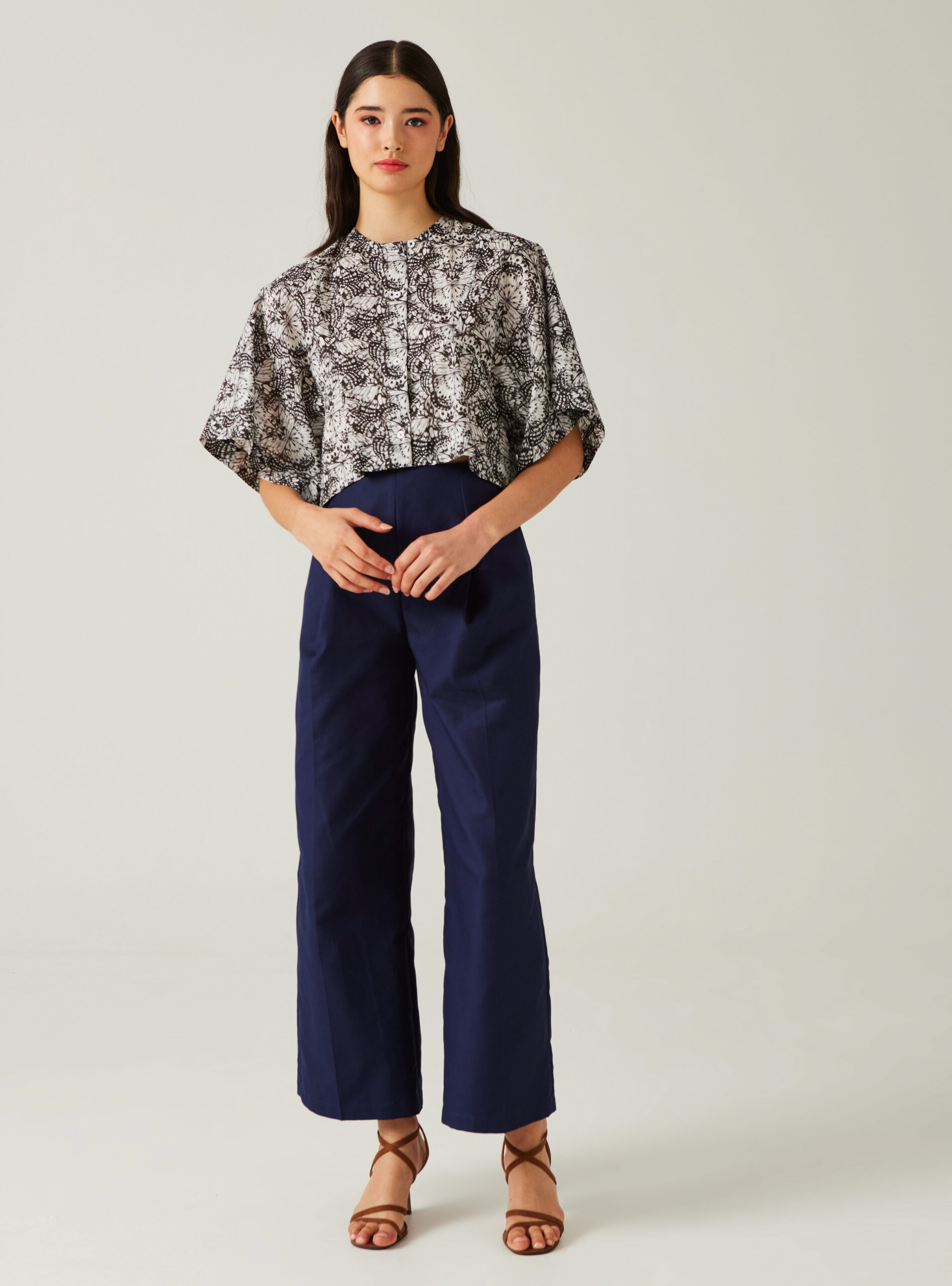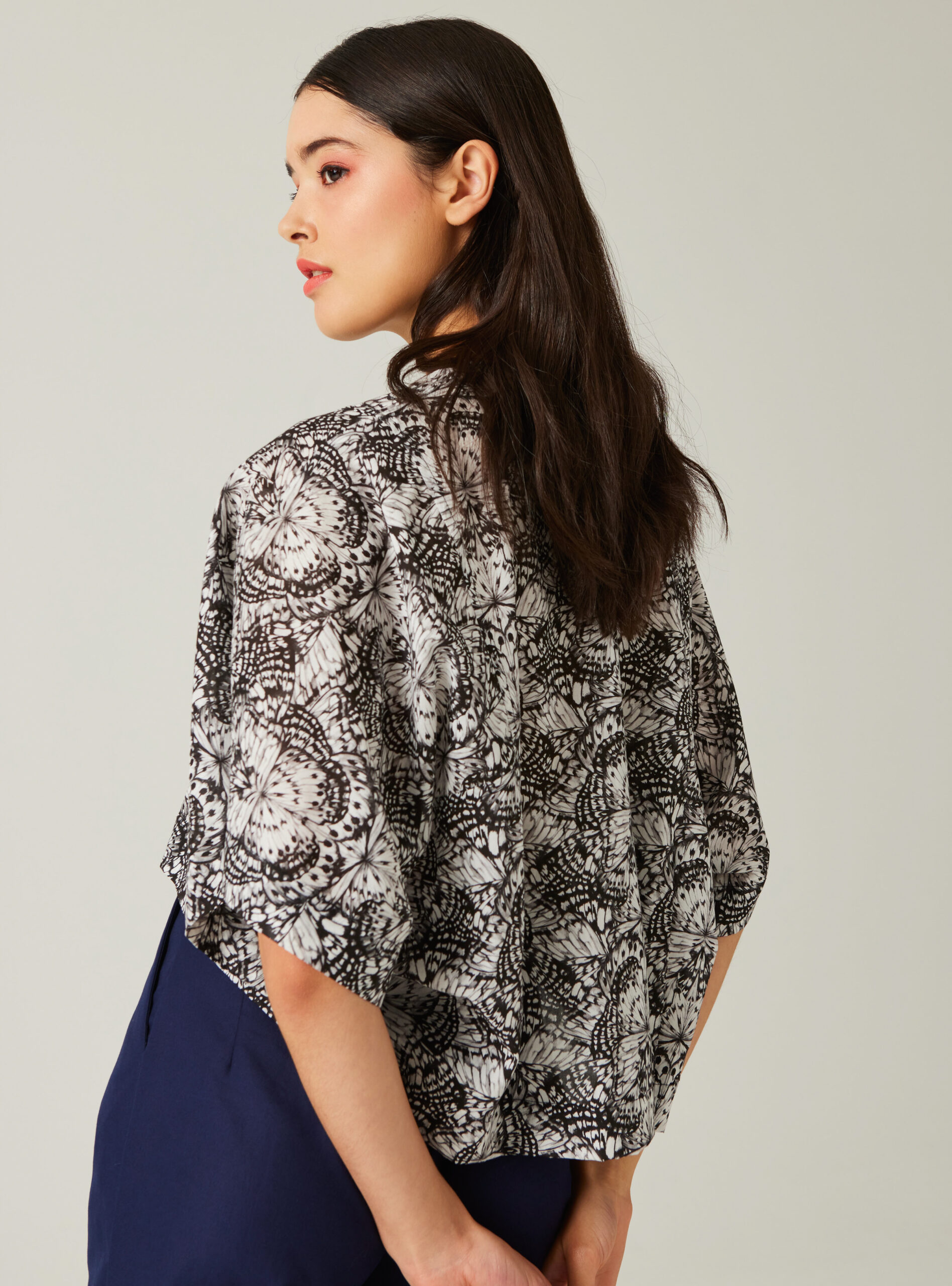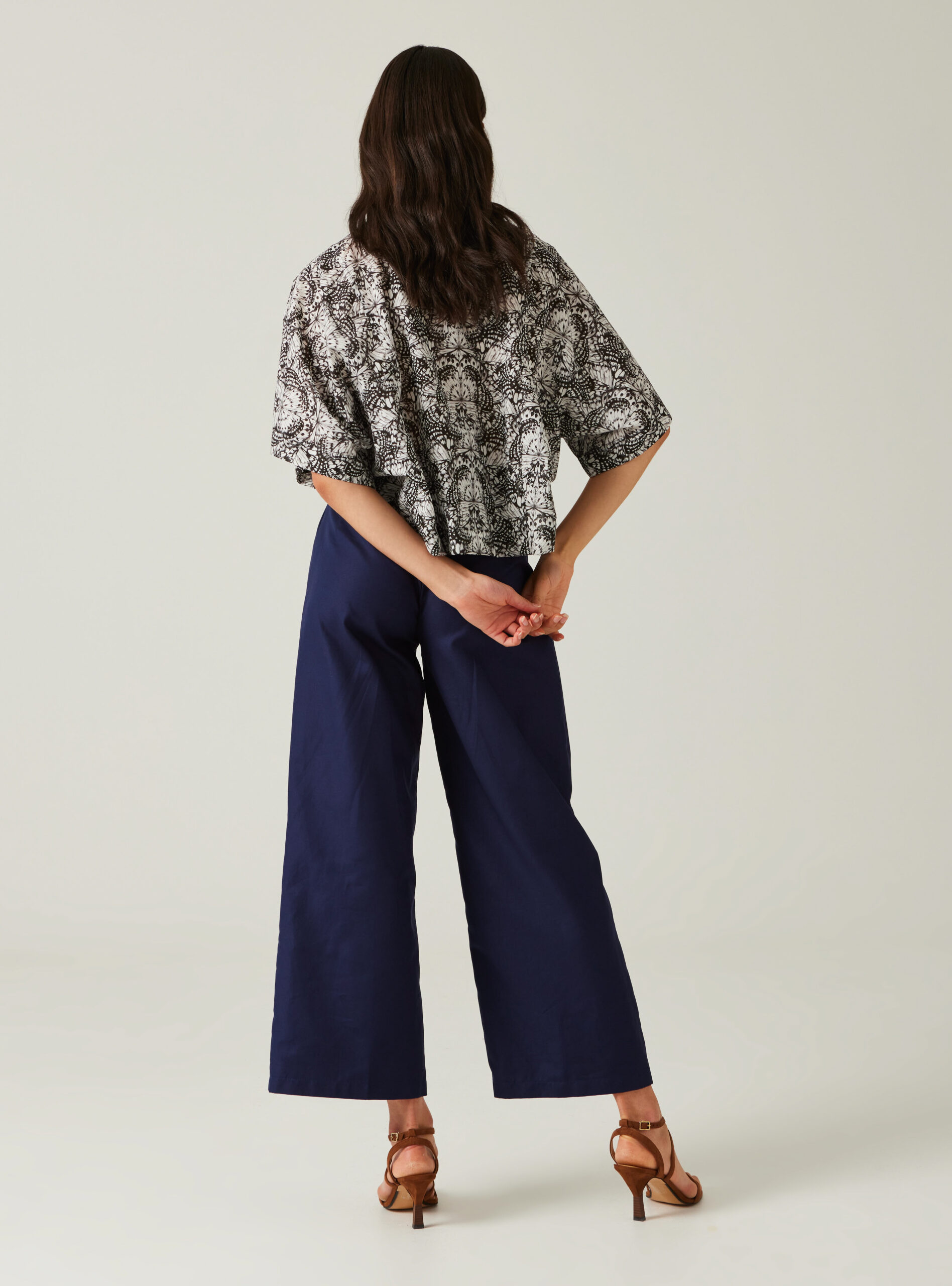 Square in Kaleidoscope
USD $233.76
Description
Super boxy and super sleeved, the Square shirt is the SN°W take on the crop shirt. Cut with box-like sleeves and an inset geometric armhole that sit further into the bodice to create a slimmer silhouette. Perfect for monsoon and summer tropics.
Selected from the library of LIBERTY LONDON, Tana Lawn™ is a long-staple cotton varietal renown for its ultra-soft, luxurious and durable qualities. The monochromatic Kaleidoscope print induces dark romance with smattering butterflies.
Wear it as an over-shirt or on its own. Perfect with waisted pants for an elongated proportion!