Get an in-depth look at this local fashion label, and how sustainability informs the brand's approach to creating chic, conscious apparels. 
For some, onion skins are part of the food waste generated in the process of preparing a meal and are often discarded. But for Su By Hand, it plays into the brand's process of using it to create fabric dyes that are applied onto a pleated top. 
That's the magic that lies behind this local label. Founded by Su Pei Ho, Su By Hand approaches the art of making fashion that is conscious of its impact on the environment. Whether it's in a swingy mini dress that you can glam up, or sober separates that could follow you to work, each piece is crafted carefully to ensure that quality, comfort and respect for the environment are never compromised. To bring you deeper into her world, hear what designer Su Pei Ho has to share about her work.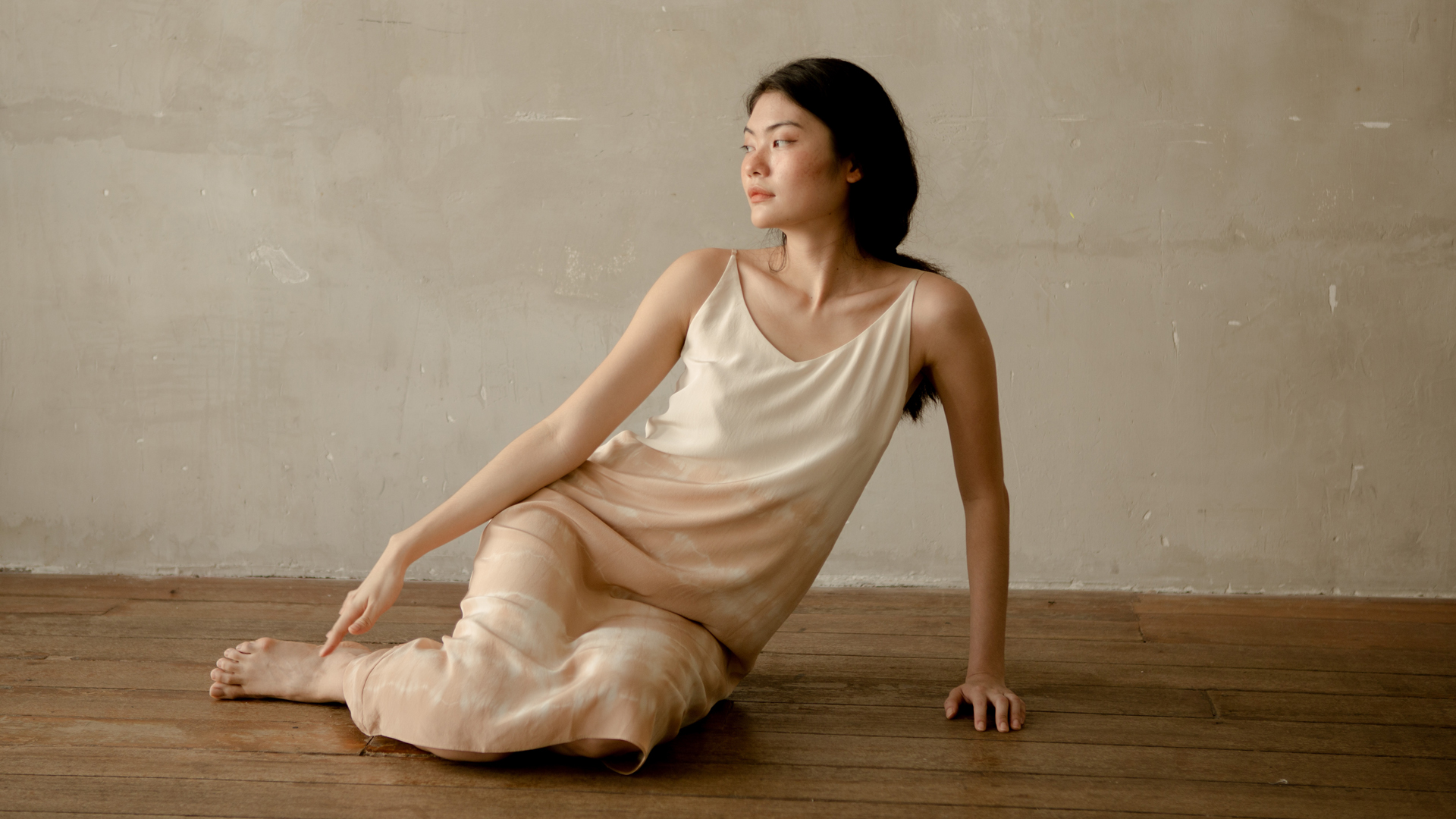 SOCIETYA: What does the brand name mean, and what is the brand about? 
SU PEI HO: Su is the short form of my name, and 'By Hand' connotes a key essence of our brand that is focused on artisanal techniques that are not easily achieved in mass manufacturing. 
Who is the Su By Hand muse? 
She is someone connected with nature, internally aligned with inner beauty and strength, and is confident to just be herself. There are three brand muses that I've collaborated with whom I feel embody values and lifestyles that really resonate with Su by Hand. 
Firstly, there's Signe Siemsen, a Sweden-based herbalist, crafter, sustainable-lifestyle advocate and mother who's not just incredibly beautiful, but more importantly, she's super talented, crafty and a nature lover. 
Secondly, Siobhan Dumigan, who is a Hong Kong-based dancer, performer, wellness coach. Siobhan is a friend whom I met when I was living on Lamma island in Hong Kong. It was a tight knit community of creatives – almost like a commune of modern hippies in a sense. I love how she captures this sense of wild nature and accentuates the sense of flow and movement in our pieces. 
Thirdly, Maria Asurmendi, who is based in Spain. Maria is an old friend whom I met from my years of living in London over a decade ago! She is a certified meditation instructor, yoga practitioner and someone who has always embraced her spiritual side. 
Can you take us through your design process? 
I start with a theme or mood, which I develop through sketching and draping on the mannequin. Nature really inspires me, from natural dyeing techniques to nature's lines. I like timeless styles that will last a long time yet are also more than just staples that you can get from another mass brand. I'd call them minimalist designs with a touch of art.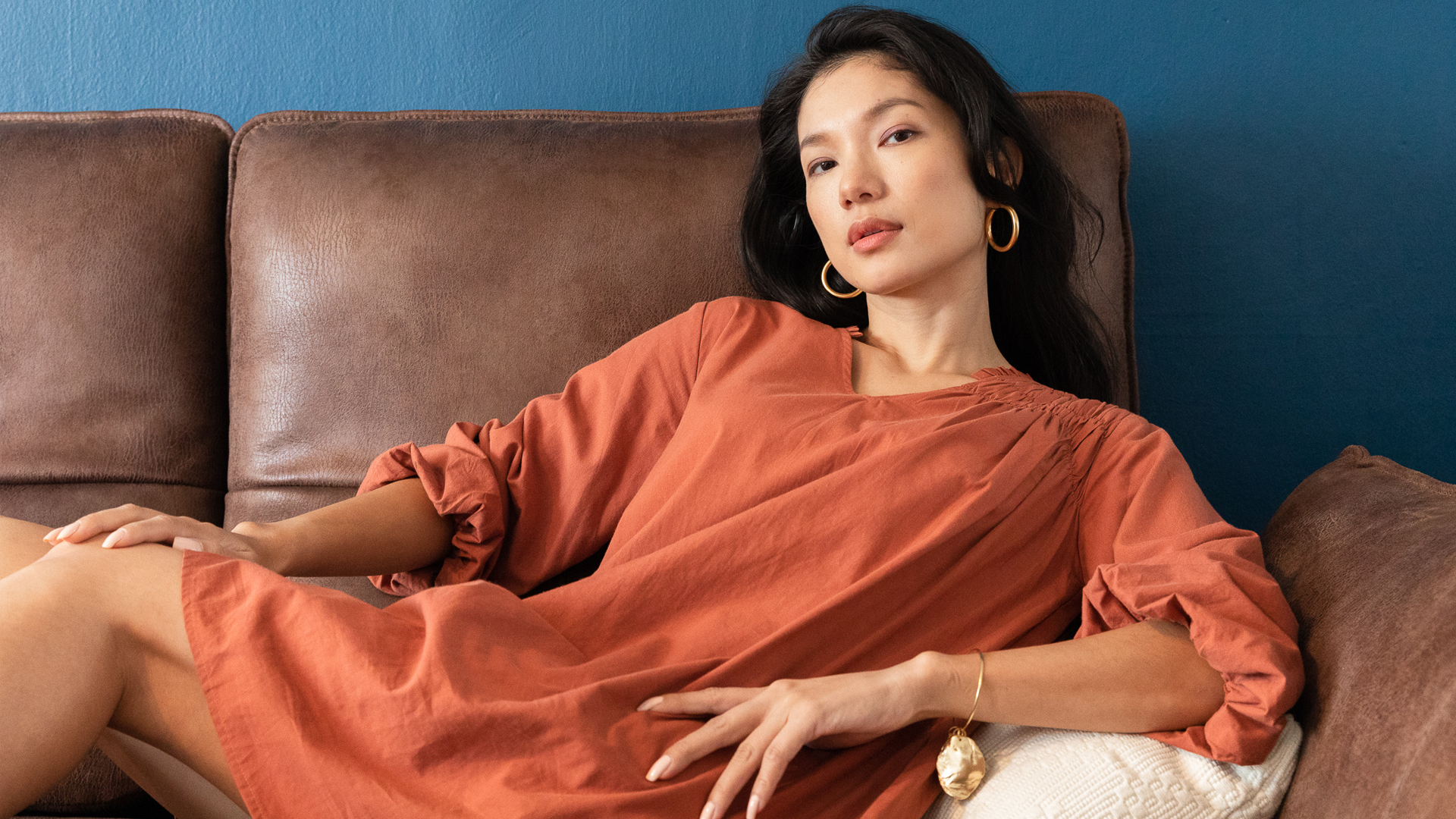 Some of your pieces feature natural indigo dyes that are ethically sourced from Living Blue – a Bangladesh-based social enterprise that supports local indigo farmers. How did this partnership come about, and can you tell us why this partnership is important for you as a designer? 
I knew that in order for any brand to be sustainable, material is everything. I was determined from the onset to limit my choice of fabrics only to ethically sourced textiles, certified sustainable fibers, or deadstock fabrics. Living Blue came through a recommendation from my friend Sharon, who is equally passionate about craftsmanship and textiles. 
You've openly shared that certain products are dyed with more unconventional pigment sources – including onion skins, avocados, and banana flowers. How did you discover this process of using these interesting materials? 
To be honest, I can't quite remember how or where I first learnt about the art of natural dyeing! It's a natural evolution for me given that I've always been interested in textiles and nature. I personally work with onion skin, pomegranate and avocado dyes because these are easily accessible materials. I find it fascinating that so many beautiful colours can be derived from plants and fruit waste, and it's like a hidden world of colours that we don't often tap on. The other colours – such as banana flower, eucalyptus or indigo – I source them as ready-dyed fabrics from Living Blue. 
Interesting! How do you create each piece so that it wouldn't smell like food produce? 
It is a misconception that the pieces will smell of food. They don't because they'd have been boiled for a long time and later rinsed multiple times. If anything, it is healthier and better for us than the chemically dyed clothing, which may carry potentially toxic substances that are invisible. There was definitely lots of trial and error! Not everything that I make is ready for selling.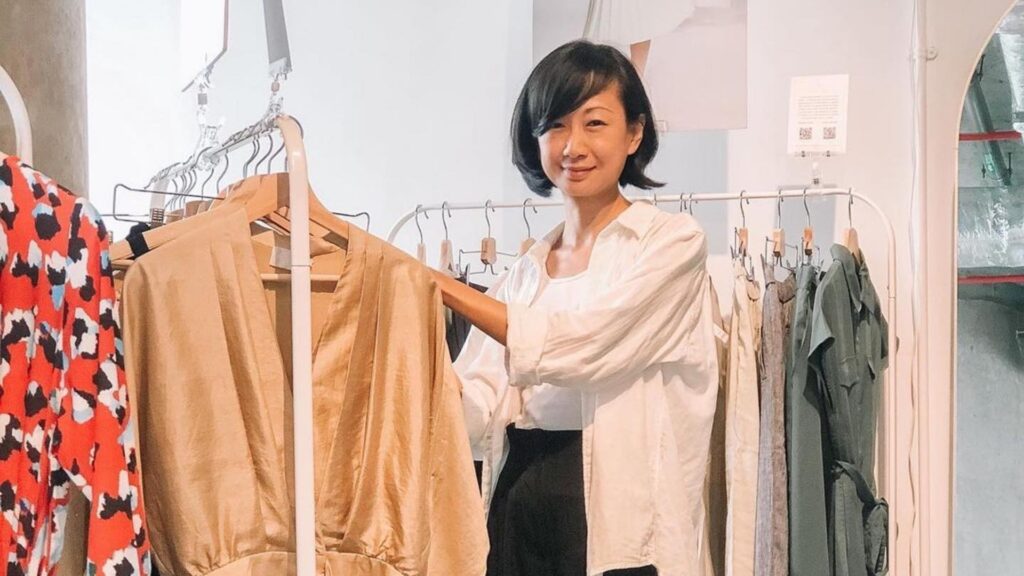 Locally, the interest in ethical, eco-friendly and sustainable fashion has certainly grown in interest. What are your thoughts on this? 
I think we need to observe this trend for a while more to see if this surge in interest is deep-rooted and long-term, or would it just be another passing trend. Historically, local customers have always supported more blog-shop brands or fast fashion brands than they have with niche, designer labels. It remains to be seen if people put their money where their mouth is worth. 
What is your favourite Su By Hand piece? 
From the current collection, it would be the Ines Pants because it is so comfortable and the crinkle textured fabric gives it a lot of character! It goes well with simple T-shirts and is a very versatile, wearable piece. Emotionally, it'd be the Cara dress, as each piece is hand-dyed with a unique pattern. 
Shop Su By Hand's range here.  
From now till 13 June, enjoy complimentary returns* locally on all SocietyA orders, with no minimum spend! For the month of June, enjoy up to 50% off on our ready-to-wear and accessories collections. 
*Applicable to Singapore addresses; beauty products must be returned unopened and unused. Terms and conditions apply.