As Singapore turns a grand age of 55, there's no better time than the present to start showing your support for our local labels. There's good reason behind it as well – not only are our Singaporean fashion designers able to offer designs unique to our culture, they also understand the lifestyle needs that Singaporean shoppers have in mind. Together, they are able to offer you a fashionable experience that isn't just stylish, but practical and pragmatic as well.
To help you kickstart your journey in supporting local fashion and beauty businesses, here are some brands that are on our radar. Be the first amongst your friends to wear them, and show just how much of a trendsetter you really are!
Resort wear doesn't always get a good reputation of looking presentable. Often, when you think of resort apparel, you immediately associate it with flimsy sundresses in garish prints and patterns. Akosee is here to change your mind. Born from the idea of making off-duty clothing elegant and chic, Akosee also pays plenty of attention in the make of their designs. Working with high-quality fabrics, the team behind the brand works hard to ensure that the cuts are flattering without constricting your movements. Patterns and colours are also given a more grown-up finish, with a preference for jewel tones and artsy motifs that can seamlessly transition from brunch to a dinner date on the weekend.
Akosee, Agape Dress
A little navy dress is a must-have for every woman. The dark base colour allows you to have fun with accessories, as it lets your jewellery pop. Try layering different necklaces together, or go for a dramatic finish with statement earrings.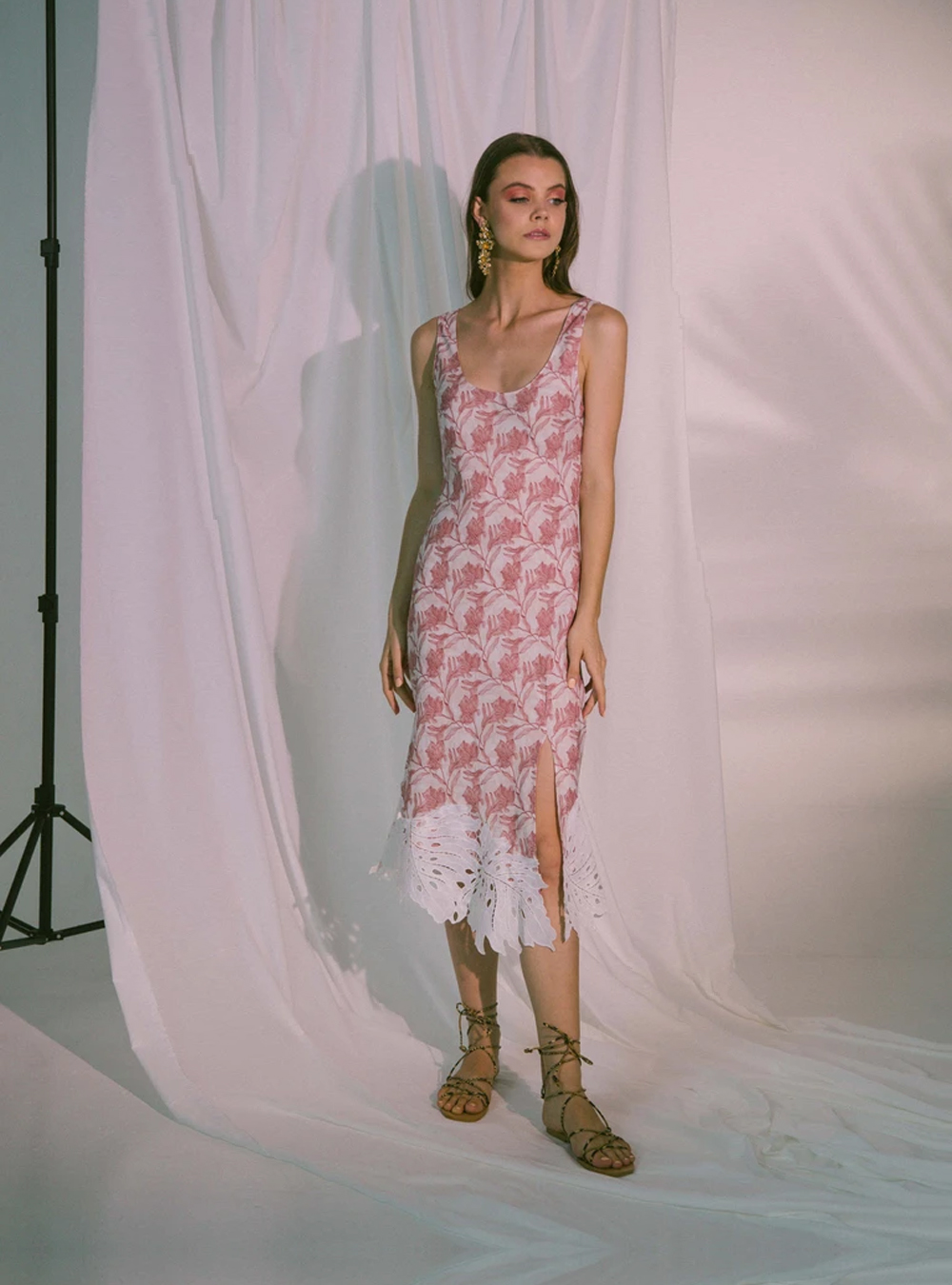 Akosee, Eros Dress
This printed midi dress perfectly embodies Akosee's aim of creating clothing that you can wear everywhere. Throw this together with flats for a chic high-tea look, or accessorize with a dress watch and heels for a look that's party-ready.
Shop Akosee here.
You are unique, and your beauty products should reflect that too. That's the mantra that defines homegrown beauty label Solos Cosmetics. Thoughtfully made to become your new on-the-go companion, Solos Cosmetics' is built on the idea of making things easy for you. Each product is made to be easily stowed away, and omits the use of suspicious chemicals and ingredients to ensure that what you're applying on your skin isn't going to cause damage over time. Contrary to big-name beauty brands, there are no bells and whistles with Solos; only trusted products that make looking and feeling good a simple, achievable task.
Solo Cosmetics, Micro Black Myliner Liquid Eyeliner
For the nights that require a little more glamour, slide this liquid eyeliner across your peepers for a razor-sharp cat eye. Bonus: the product is also water-resistant, so you can boogie the night away without worrying about having to pause for a touch up.
Solos Cosmetics, Sienna Savage x Rosy Rouge Splitstix
Your makeup will inevitably change each day, depending on your mood. Some days you want something more girly, other days you want a smouldering look. If you're nodding in agreement, then Solos Cosmetics' Splitstix range is the perfect find for you. Combining to different colours together, choose from either shade to match your style, or play around with mixing both colours together!
Shop Solos Cosmetics here.
Founded by designer Max Tan, this decade-old brand has come to make a name for itself within the local fashion market. Each season predominantly relies on a colour palette of black and white, which allows for each piece to transcend colour trends and remain a timeless classic in your wardrobe. The cuts explore a intermix of soft drapery and architectural silhouettes, creating a vision that's not only modern, but entirely wearable as well. Furthermore, the team behind the brand places a lot of focus on ensuring that fabrics are of premium quality, so you can rest assured knowing that your next MAX.TAN buy will withstand the wear and tear.
Max.Tan, Sash Camisole
Experiment with different hem lengths by layering this lightweight camisole under a cropped jacket.
Max.Tan, Cloistered Dress
Don't be taken aback by this dress. When buttoned up, it may look very conservative, but once you undo the bow around the neck and push up the sleeves, the dress takes on an air of effortless elegance. On top of that, leave the dress unbuttoned and turn it into a jacket by layering it over your workwear.
Shop MAX.TAN here.
As much as we love visiting the nail salons for a well-deserved manicure (and a juicy gossip sesh), sometimes, we just don't have the time to spare. For those moments, we turn to Nodspark for help. Already a favourite amongst beauty insiders, this homegrown label is built on the ethos of easy, fuss-free glamour. Packed into each DIY kit, the nail wraps at Nodspark aren't just pretty to look at, they're also incredibly easy to apply. Choose your favourite designs, pop them onto your nails, and file the excess away!
Nodspark, Cream Garnet
If wearing red on National Day is too much for you, here's a subtler way of showing your love for Singapore: pop on these white-and-red stickers and you're all set.
Nodspark, Kebaya Nail Wrap
In a nod to the Peranakan culture, these kebaya-inspired patterns are a modern interpretation on traditional motifs.
Shop Nodspark here.
Hands up if you have more than one of the same white shirt hanging in your wardrobe. We're not judging, but we'd like to introduce you to Shirt Number White. The concept is simple: it's like the tailored shirts you love, but redone with new and unique details that make each piece stand apart from the norm. Cue the interesting folds and the flattering silhouettes that can be worn to a myriad of events in your life.
Shirt Number White, Alabaster Origami in White
Wear this white shirt into the office by balancing it with slim-cut trousers, or on the weekend with a colourful pair of shorts.
Shirt Number White, Ophelia Shirt Dress in Bengal Stripe
Modern women want modern clothes that they can move around in, and this shirtdress ticks that box. With a flared silhouette and draped sleeves, it invites you to move about freely without having to stop every hour to readjust your clothing. That's something we can get behind.
Shop Shirt Number White here.