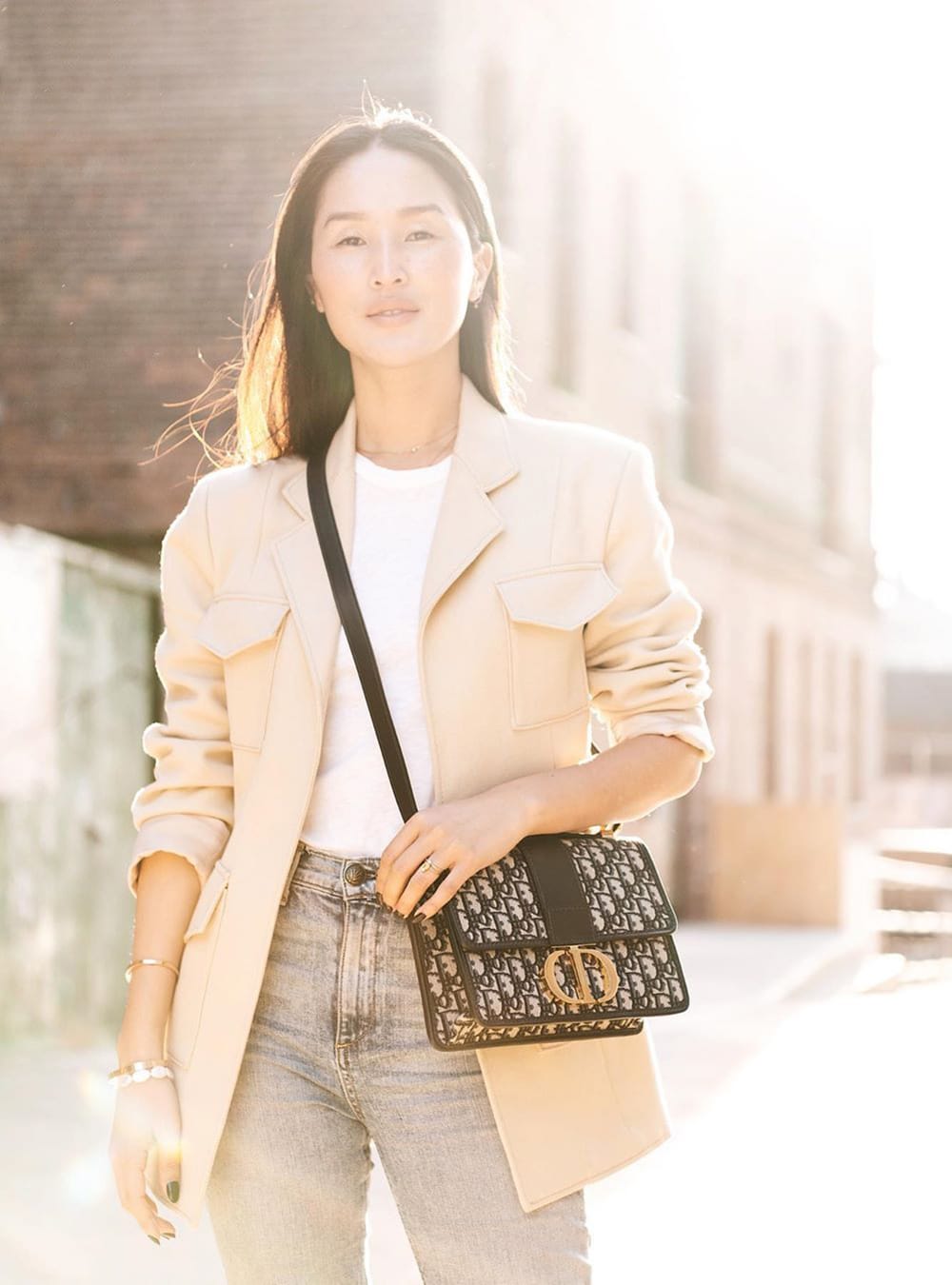 Mornings are always challenging for anyone, whether you're telecommuting from home or having to head out to the office. There's coffee to be made, kids to be managed, and a hundred other things you need to get done in the day that you just don't have the luxury of spending hours in front of the mirror trying to perfect your look.
To help minimise your morning madness, we've enlisted the help of beauty insider and makeup artist, Hong Ling, to share her tips on putting your best face on in the quickest amount of time.
Step #1: Start with a cleanser

The first step to any skincare prep is to always cleanse your skin. Overnight, sebum and oils will build up on your skin, so it's important to get rid of these particles before applying your other skincare products.
"Applying your skincare products onto cleansed skin allows your skin to absorb the good stuff more effectively," says Hong Ling, who also recommends using a gentle cleanser so as not to set off any skin sensitivities in the morning.
A good recommendation here would be Sigi Skin's Kaleanser Face Wash. Formulated with kale extracts and fruit oils, this face wash not only removes dirt, but also calms the skin and rebalances your barrier pH levels.
Step #2: Apply an eye oil
Puffy eyes are the fastest way to elicit questions from your co-workers if you've had trouble sleeping – trust us.
To combat this, Hong Ling highlights that caring for the skin around your eyes is a mandatory step. "The eyes are the windows to your soul," she says. "Having bright skin around your eye area also gives you a more youthful appearance."
With the rose quartz rollerball, this eye oil from WANT Skincare moisturises and brightens the under-eye area, while simultaneously depuffing your skin as well as you gently massage the oil on. The result: you'll look perked up and ready for the day!
Step #3: Moisturise your skin

With our humid climate, the type of moisturiser you choose to use can make all the difference. You'll want to pick something lightweight, preferably water-based and effective, so your skin neither congested by your skincare nor drying out from the weather.
Hong Ling reminds us that "hydration is key to achieving glowing skin", and we couldn't agree more!
One product we swear by is Re:erth's Hydrating Gel Moisturizer, which is perfectly suited for those looking to get a smooth, poreless finish. The key ingredient, Colostrum, also known as Mothers' Milk from Danish Cows, contains Vitamins B and E and has moisture-locking properties to strengthen and invigorate skin cells, creating a glowing canvas.
Step #4: Don't miss out on protection!

A big myth for those who choose to stay home is that you can skip on the sunscreen – and this is something that Hong Ling wants to remind you on as well.
"The mistake some people make is that they start applying sunscreen once the dark spots show up," Hong Ling reveals. "In fact, prevention is always the best, so don't wait till the spots show up to start including sunscreen into your regime."
Sunscreen is especially important for those working with electronic devices, as the blue light emitted from your laptop or phone screens can have damaging effects to your skin as well. That's why we count on Sigi Skin's Morning Glow Physical Sunscreen to protect our miens. Packed with superfood ingredients such as avocado and acai extracts, this sunscreen shields your skin from harmful UVA and UVB rays, as well as moisturises and strengthens your skin barrier.
Step #5: Master your perfect pout

Lastly, adding some colour by way of your lipstick is a great way to instantly look more youthful.
"A pop of colour can make all the difference," Hong Ling says, who cites a red lipstick as her go-to beauty product. "Just one swipe of colour and you instantly look fab!"
Try on an intense and deep shade of red, for a look that's elegant anytime of the day. Solos Cosmetics' Electromagnetic Lipmattic Liquid Lipstick contains warmer undertones, which are always a flattering choice for Asian skin tones, and the soft matte finish ensures that you look pulled-together without being overly done up.
Bonus: Treat yourself to a midday fix-up

By lunchtime, your makeup will need a touch up, which is why Hong Ling suggests keeping a lipstick in your pocket at all times. "It's always a good idea to keep a lipstick close by, so you can refresh your makeup and keep looking sharp throughout the day," she says.
The solution? A self-love kit from SocietyA x Benns Ethicoa. Not only does it take care of the lipstick tip, it also comes with a bottle of hair oil to tame your frizz, and an essential oil roll-on for a little deskbound-TLC. Then, continue the self-care at home with two bars of single-estate chocolate bars and a set of nail wraps from Nodspark. Hello Netflix, and goodbye work woes.