With the sun shining brightly and flowers in full bloom, it's time to embrace the charm of summer and set sail on a sartorial adventure. As you contemplate updating your wardrobe for the season, we present you with the top four fashion trends that are making waves this summer.
This season, dressing up is a breeze as we update our wardrobes with breezy dresses and relaxed separates. So, let's explore the key trends defining Spring/Summer 2023:
Asymmetric Fashion Plays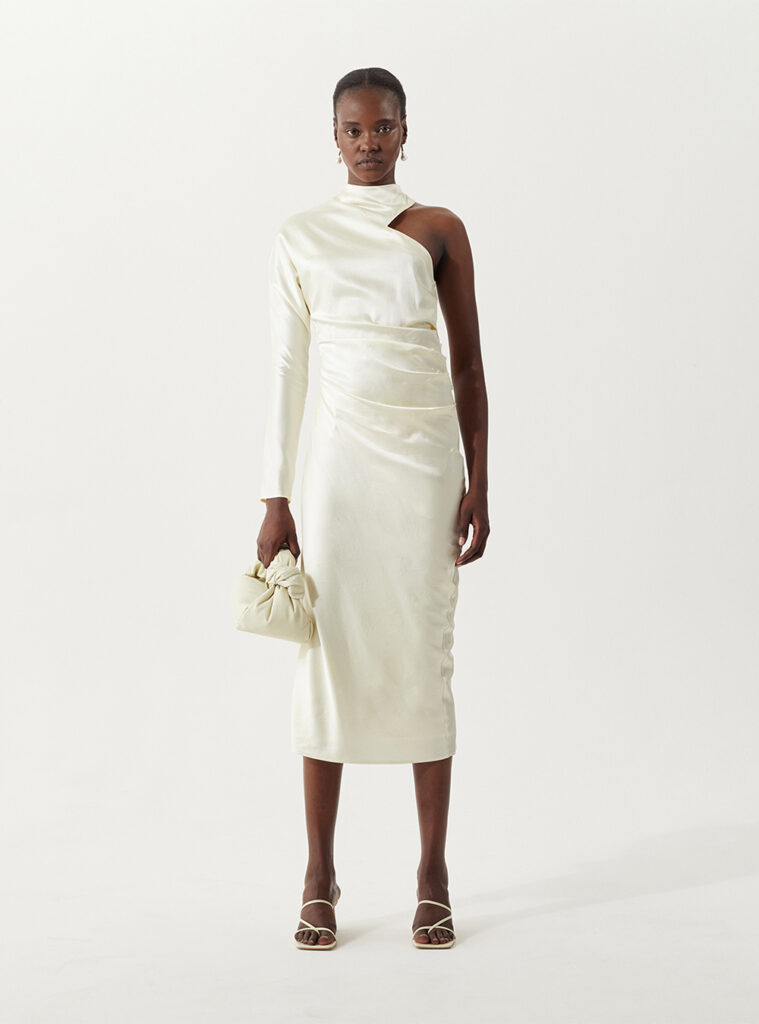 The asymmetrical trend continues to captivate, bringing an edgy twist to everyday style. Designers are experimenting with unbalanced hemlines and mismatched shapes to create mesmerising looks. The asymmetric cut's versatility allows for both bold and subtle style expressions. Try the one-shoulder Ola Dress by Rejina Pyo for a daring look, or opt for the more understated Stripe Pattern Front Shirring High Neck Sleeveless Top by LIE for a chic brunch outfit.
Soft Tailoring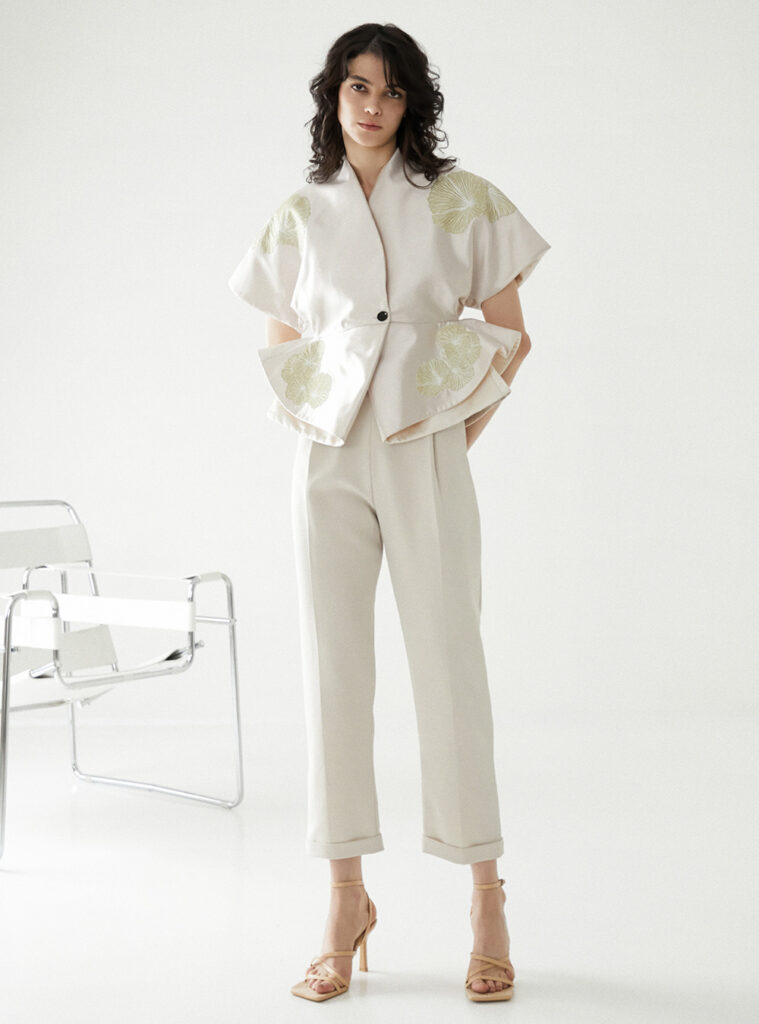 In the balmy summer, comfort meets elegance in the form of soft tailoring. Luxurious yet relaxed fabrics like linen, cotton, and silk come together to create slouchy, unstructured blazers and flowy, wide-legged trousers. Our top picks include the Signature Beige Kimono with Peplum by Sean Sheila and Venus Pants by KIMHEKIM for a polished yet comfortable ensemble.
Bold Hues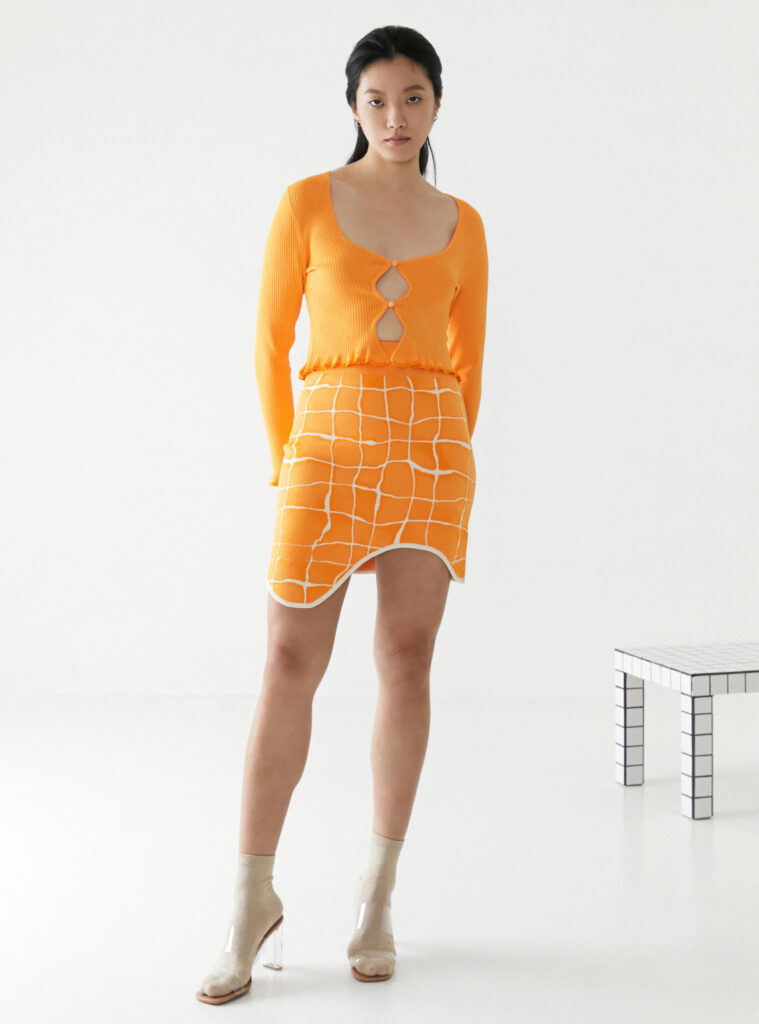 Make a sartorial statement this season with the bold, vibrant colours of Spring/Summer 2023. When sporting bright hues, keep the rest of your ensemble understated and let your statement piece shine. For the adventurous, try colour-blocking for a striking effect. Standout pieces include the Katie Wavy Mini Skirt in Orange by PH5, Mia Signature Wavy Dress in Blue by PH5, and Flat Skirt by Peggy Hartanto.
Bloom With Prints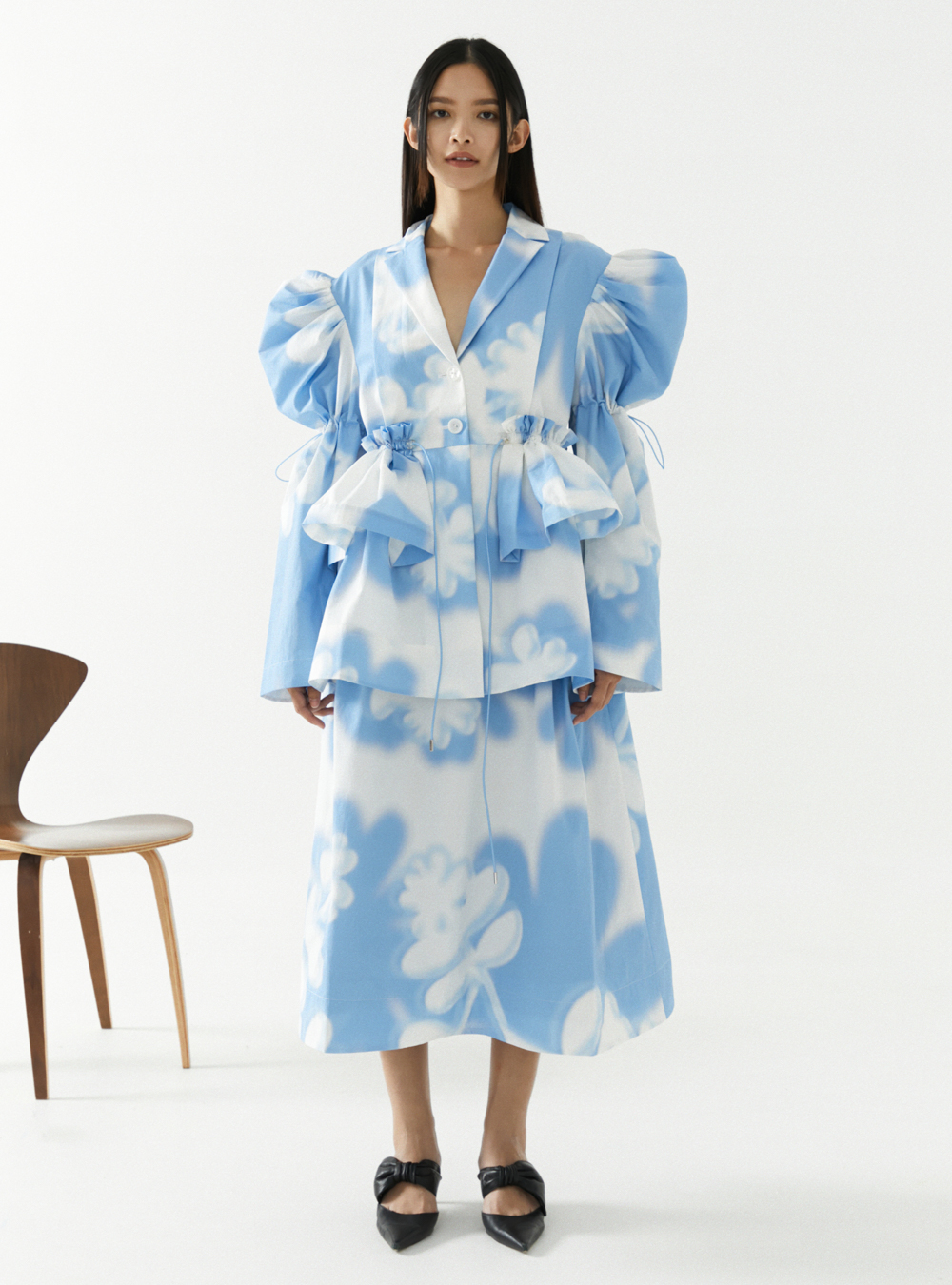 The spring and summer are synonymous with florals, and this season, designers are amplifying this trend with oversized blooms. These captivating designs are perfect for those who favour a feminine and romantic aesthetic. The Finger Ribbon Jersey Top and the V-Cut Buckle Full Skirt by MINJUKIM are our top picks for embracing this delightful trend.
Embrace the spirit of Spring/Summer '23 with these key trends and curate a wardrobe that's as vibrant and dynamic as the season itself. Explore these and more at SocietyA.