The idea that we are right in the middle of the Fall/Winter 2020 season can often be lost on most, because unlike Western countries, we don't get the joys of watching the trees turn gold and the weather turning cold.
Still, just because we aren't tucked under layers of woolly knits and scarves, doesn't mean that we cannot indulge in a spot of autumn-inspired dressing! As part of our ongoing video series, learn how you can rock a Fall-inspired colour palette or wear layered clothing that is suitable for our Singaporean heat!
COLOURS OF THE SEASON
Think of autumn and you'd think of a rich palette of burnt oranges, deep browns, and forest greens. Not only are these colours versatile choices that can work for a multitude of occasions ranging from work meetings to brunch outings, they are perfectly fitted for different skin tones as well.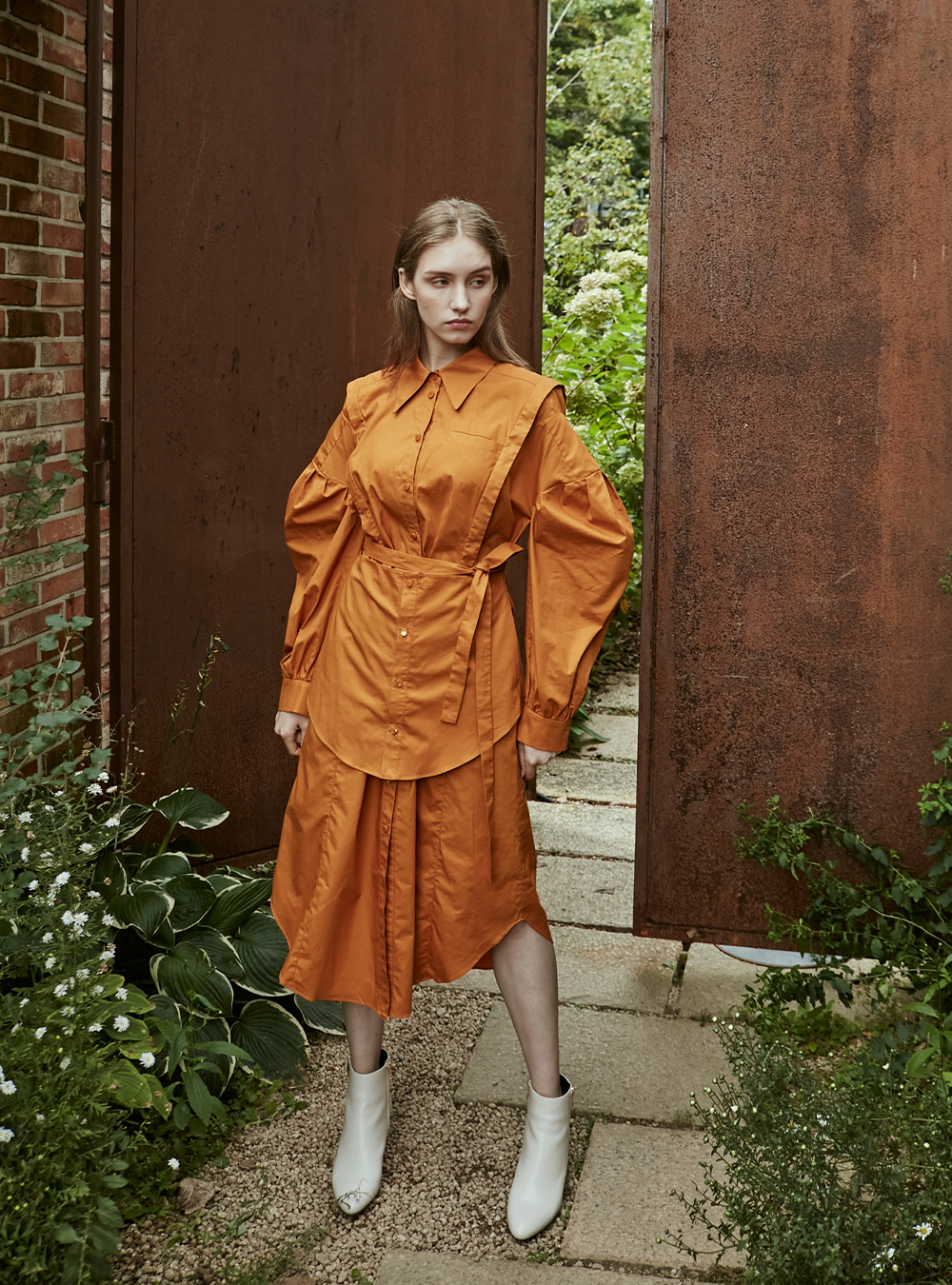 Warmer skin tones will find that the bright oranges and deep browns of the season to be more flattering on them. Try on
LIE's
sculptural orange shirtdress on for starters, and pair it with gold jewellery accents for an outfit that's best suited for the office.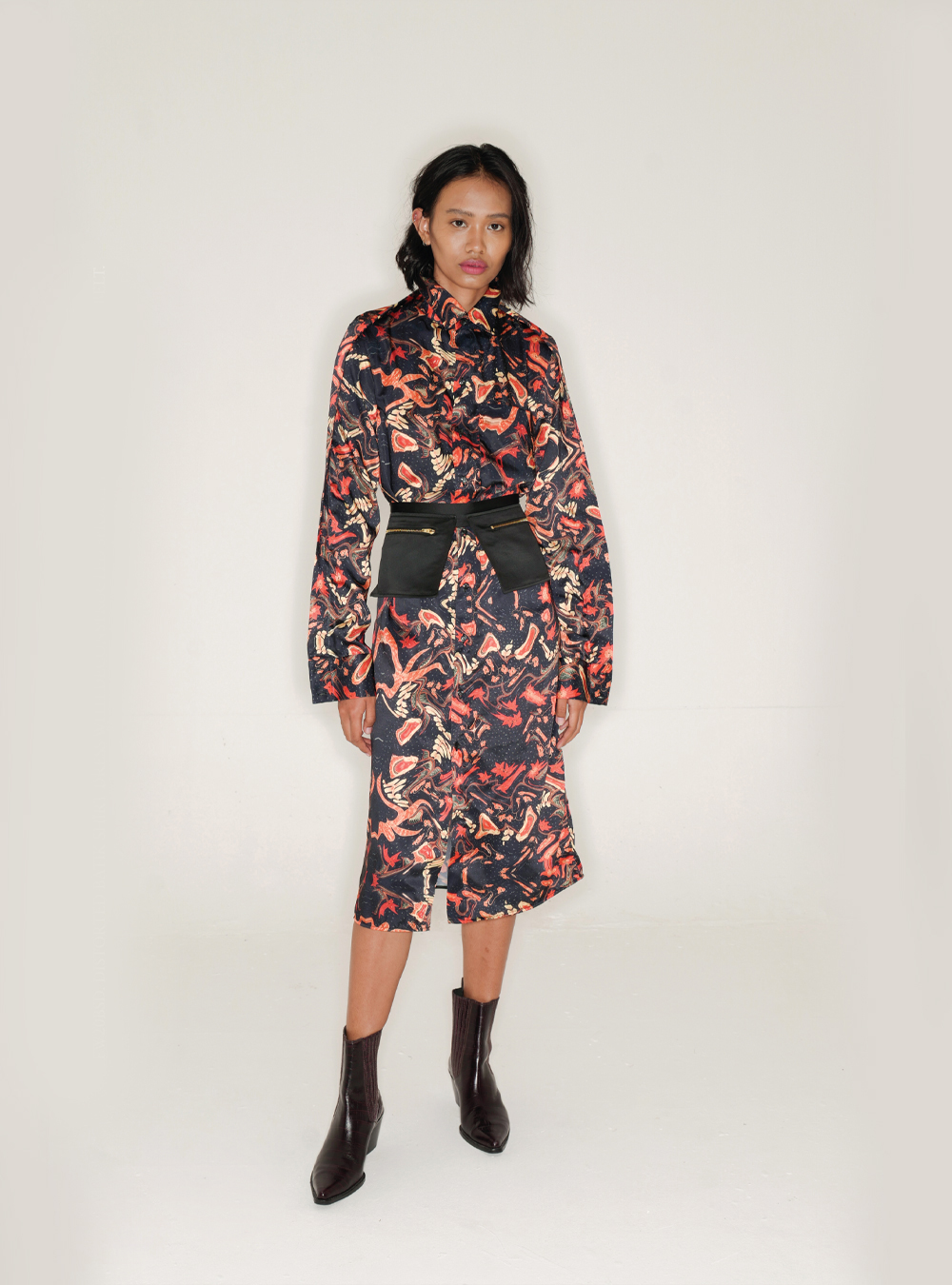 For a look that's a little dressier, opt to go with
Sean Sheila's
tailored shirt dress instead. Featuring a modified batik print and completed with a waist-cinching pocket belt, this design promises to keep you looking polished all night long.
For cooler skin tones, it's advisable to look for a colour with a bluish undertone, such as this lilac thriller from
TOTON
. Festooned with pearl and gem embellishments, team this with a simple skirt or a pair of tailored white slacks.
Another choice picking for cooler skin tones is this beautiful
Peggy Hartanto
 frock. With a statement yellow pleated insert swishing down the side, it's the perfect way to make an entrance at your year-end dinner party!
LAYERING DONE RIGHT
Before you look at us thinking that we're crazy talking about layering in Singapore, hear us out: when done properly, it allows you to build on the best parts of your figure and allows you to have fun with mixing textures and colours together! Plus, given how frosty most of our work environments are, a bit of added warmth will go a long way.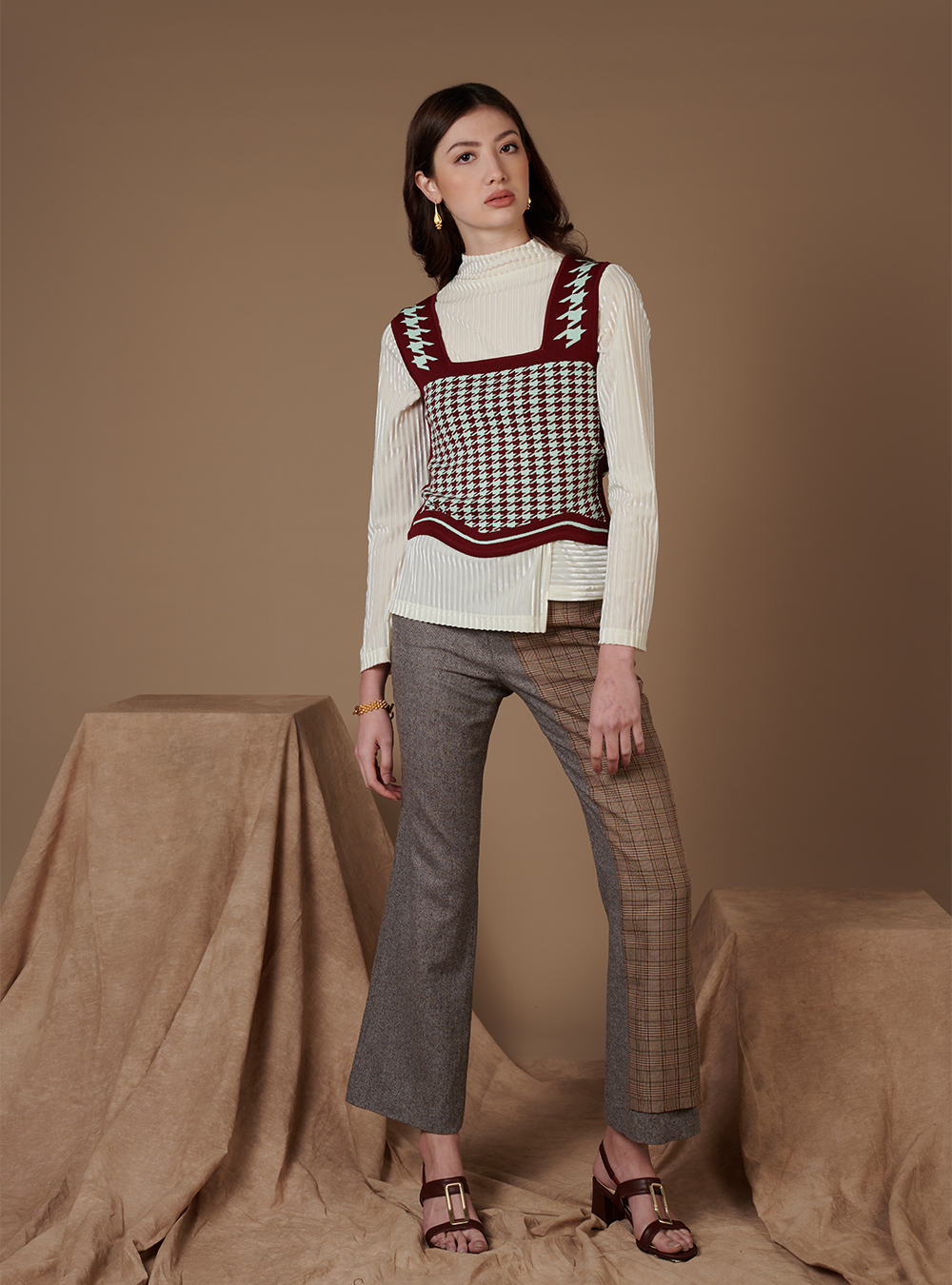 One quick way to playing with layers is to throw on a statement piece over a white shirt and a pair of classic pants! This houndstooth cropped top from PH5 checks all the right boxes – layer it with this LIE mock-neck blouse in ivory or on its own underneath a mannish blazer.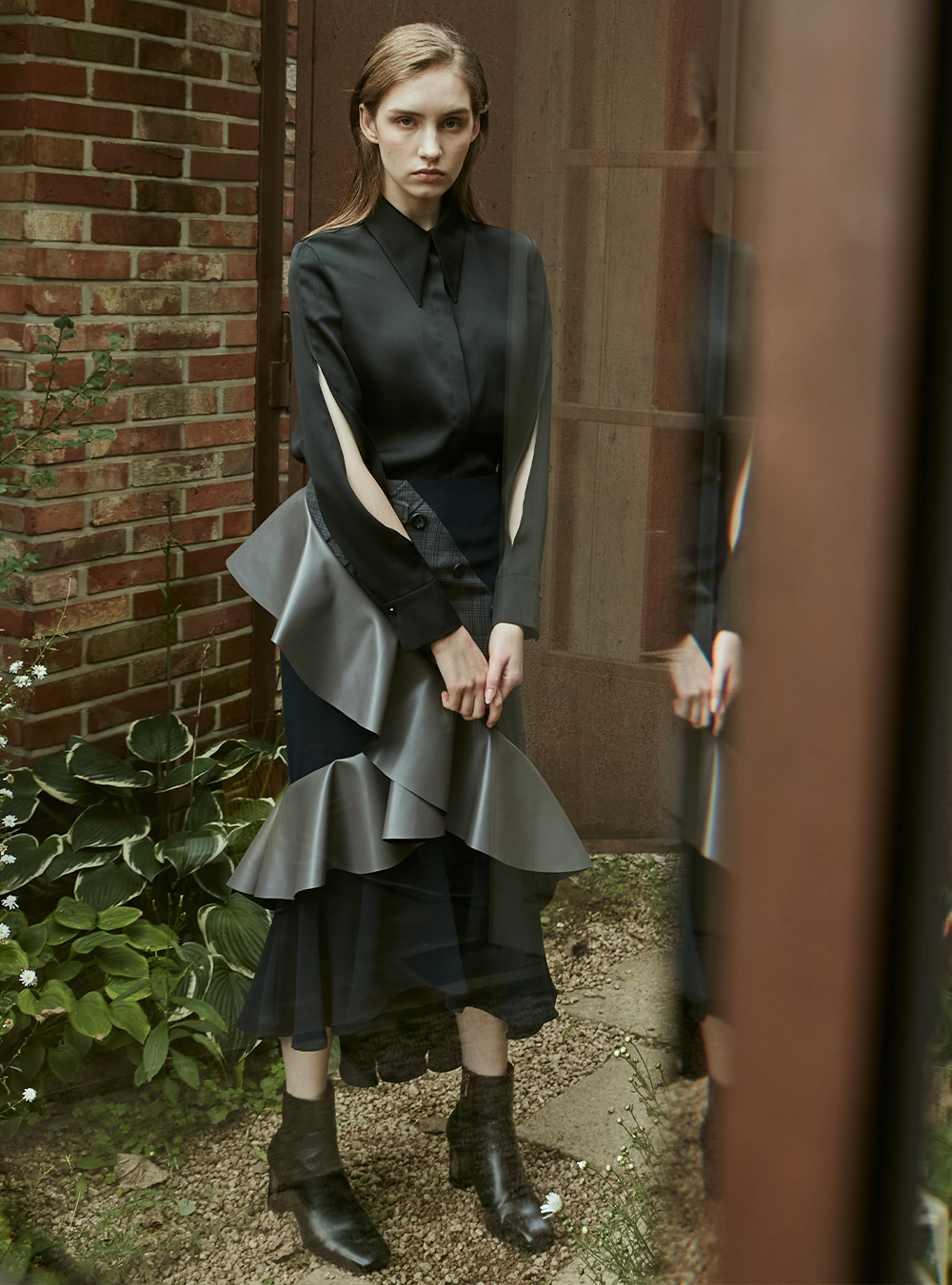 Another way to do smart layering? Look for a piece that already comes with its own intersections of different materials and colours, such as this beautiful skirt from
LIE
. Combining faux leather, checks and deep navy into a mermaid-cut skirt, balance out this ruffled skirt with a fitted knit top.
The classic LBD gets dramatic here, as it's worn over a pristine white top. A key look from
Minjukim's
FW20 collection, this cocktail dress can double up as a daytime frock when worn with a shirt underneath and a pair of simple mules.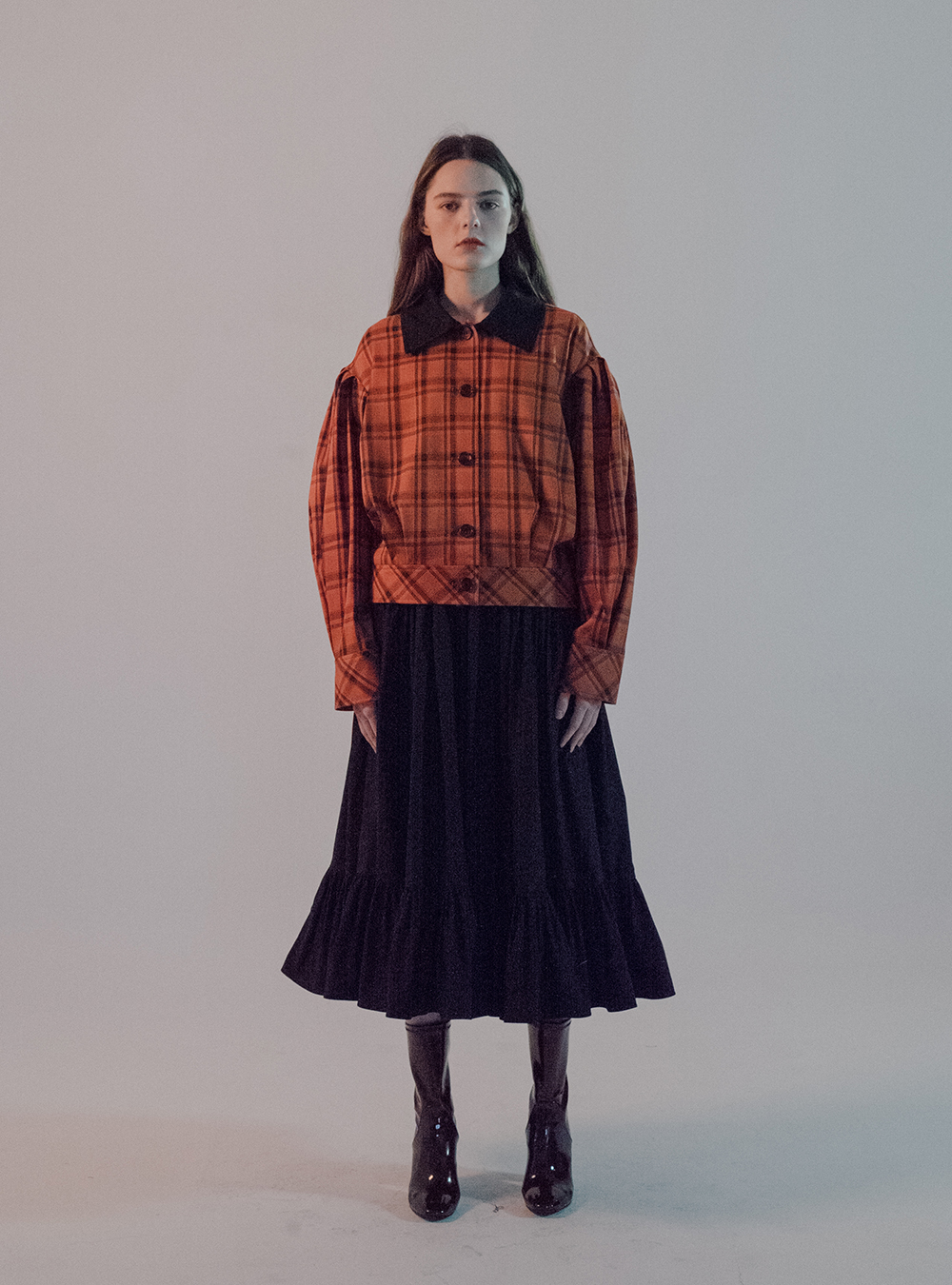 Everyone needs a good jacket for the office, and
Tibaeg's
statement orange topper is a great contender for that role. When paired with a simple black blouse and a rust-coloured knit skirt, it strikes up the perfect balance of prim elegance with an air of casualness.