As we begin to shift gears in preparation for returning to work, it's time to start thinking about how you're going to make the right fashion statement when you step back into your socially-distanced office space. The most reliable way? Have a smart work jacket on hand.
Not only do jackets help to spruce up your attire, finding the right cutting can make all the difference in creating a more figure-flattering appearance too. Plus, having that extra layer on you at your place of business also sets the right impression and tone for the people you meet, as it lets them know you take pride in your work.
To help you find the perfect fit, we've identified four figure types, and give you tips on how you can dress your best.
1. Boyish Figures
Defining features: Boyish figures – or rectangular body shapes, as some prefer – refers to a figure type that's relatively straight. This means that your bust, waist and hip measurements are all within the same range.
The best fit: If this figure is something you identify with, then the best types of jackets are the ones that create the illusion of curves. Look for details such as a cinched-in waist or a peplum to help you define your waistline and create that hourglass effect. Feminine details like ruffles also help to add shape and dimension.
The romantic draped ruffles and the cropped fit of this Jonathan Liang jacket instantly create the illusion of curves, as it defines your waist area.
This two-piece suit takes the fuss out of getting dressed each morning because you can throw both the pants and sleeveless jacket on, and you're all set! Plus, a fitted waistline that's cut a little bit higher also does wonders for the figure.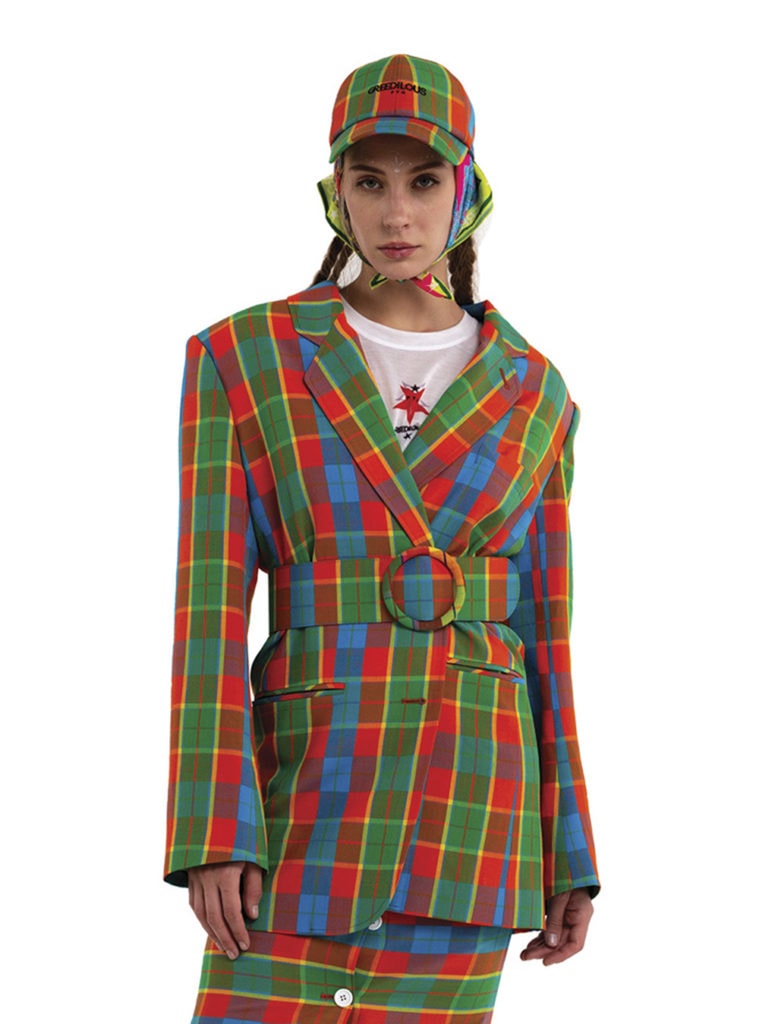 Looking to really make a statement? Unapologetic colours help check that box, as seen in this plaid belted jacket from Greedilous. Pair with a neutral-coloured skirt and a white t-shirt for a fresh take on smart casual.
2. Inverted Triangle Figures
Defining features: For this figure-type, think of a triangle shape turned upside down. What this means is that the shoulders appear as the widest part of the body.
The best fit: The key to dressing inverted triangle figures is to create a visual balance. This means looking for silhouettes that flare out below the waist, whilst avoiding anything that puts more emphasis on the shoulders. A-line cuts and softer flared skirts are the most ideal!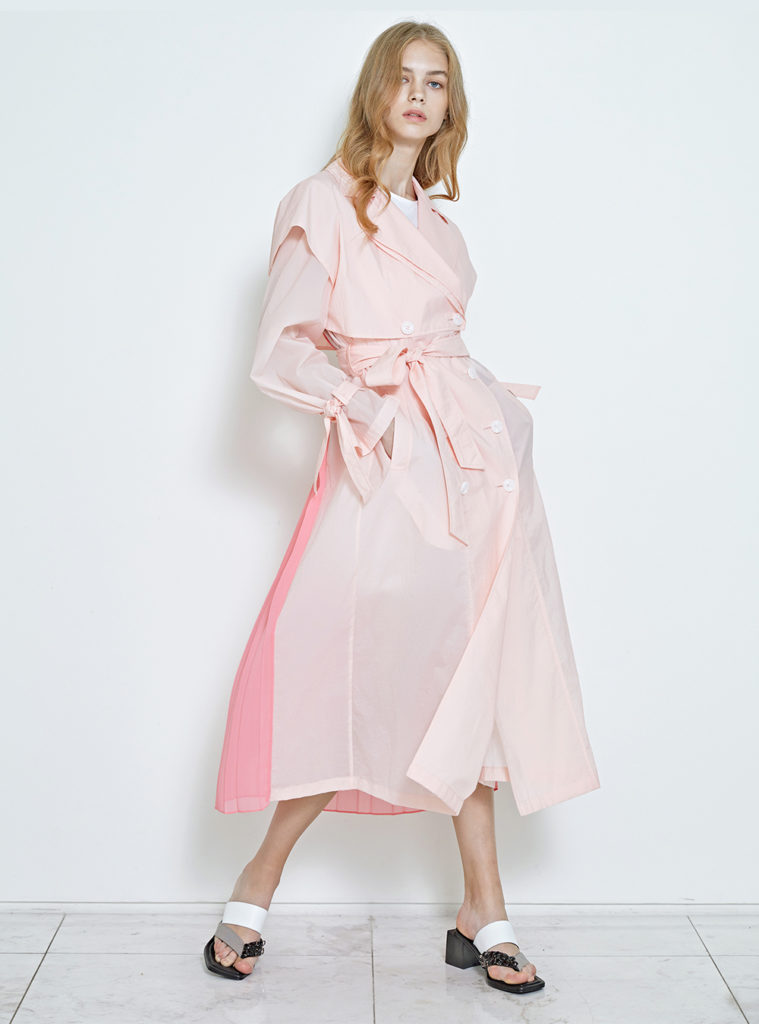 Let's first address this: a lightweight trench coat is a great investment piece, given that most of our offices are usually air-conditioned anyway. Plus, finding one that's cut from breathable fabric lets you pull double duty by wearing it as a dress. This LIE coat also has a soft flare below the waist, making it ideal for inverted triangle figures.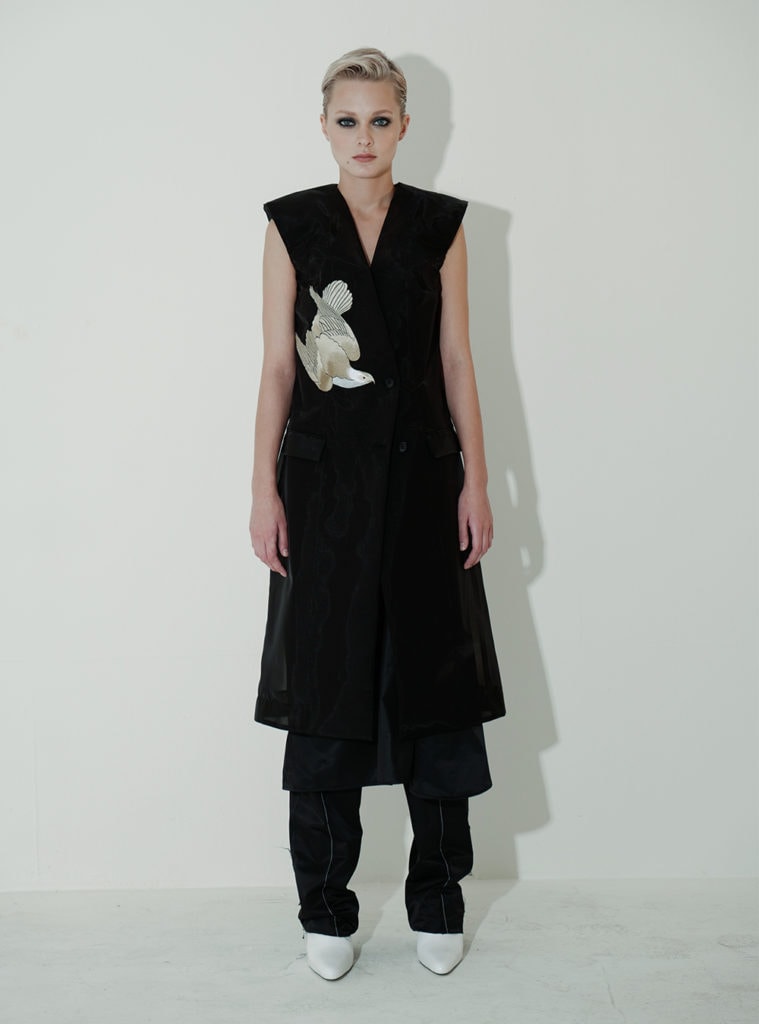 A romantic yet versatile addition to any wardrobe, Sean Sheila's semi-sheer vest adds a touch of refinement to your 9-to-5 wardrobe. Plus, the elongated shape also helps you look taller, so it's a double win!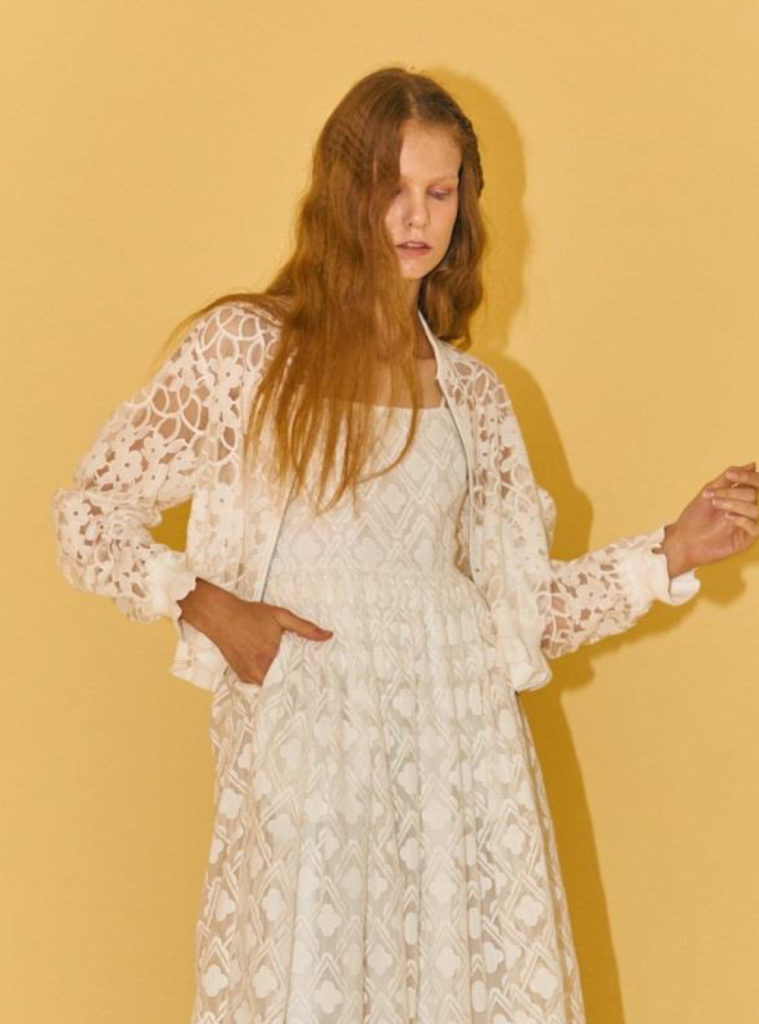 Another way to find the balance to your figure is by way of a peplum, but so often, exaggerated peplum cuts can feel intimidating. This semi-sheer jacket answers that with a subtly ruffled waistband, and is also a great piece to wear over the weekend.
3. Apple-shaped figures
Defining features: Apple-shaped figures are usually characterised as having a wider mid-torso that narrows down beyond the waistline.
The best fit: Here, it's all about creating illusions! Two-tone colour-blocking helps to create a slimming appearance, while tying on a waist sash above your waistline helps create a better proportion too.
Not only are black and grey two colours that work wonderfully in a professional setting, the combination here creates a slimming effect on the figure!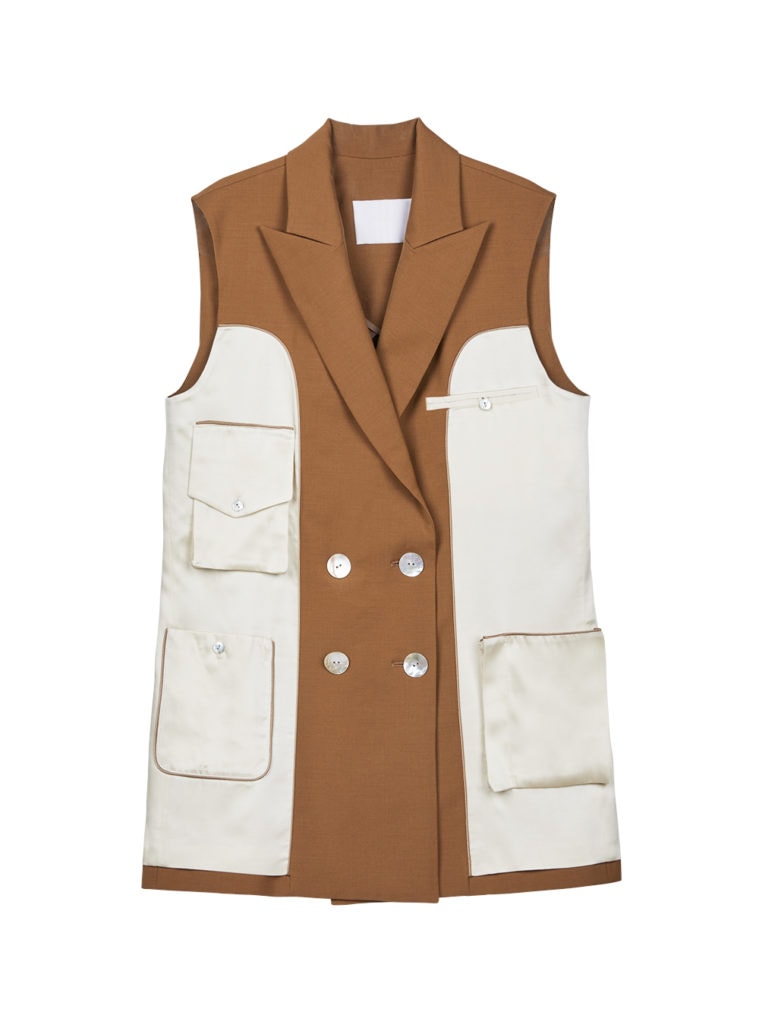 The inserts on the sides of this sleeveless vest, when combined with a middle portion in a darker colour, draws the eye downwards to create an impression of height.
With the frothy tulle on each side, this trench coat from TOTON helps to add curves to the figure, which compliments the wearer's shape. Plus, you can add a high-waisted belt on top of this coat to add the feeling of height as well!
4. Pear-shaped figures
Defining features: To identify this figure shape, the most common feature is a wider measurement at the hip.
The best fit: Similar to the inverted triangle body shape, the magic lies in balancing out your proportions. What this means is that you should look out for anything that might accentuate your shoulders. By having a statement shoulder line, you'll even out the visual appearance of your lower body. Another way is to count on boxy-cut jackets, as they not only make your shoulders look wider, they also keep your torso looking lean.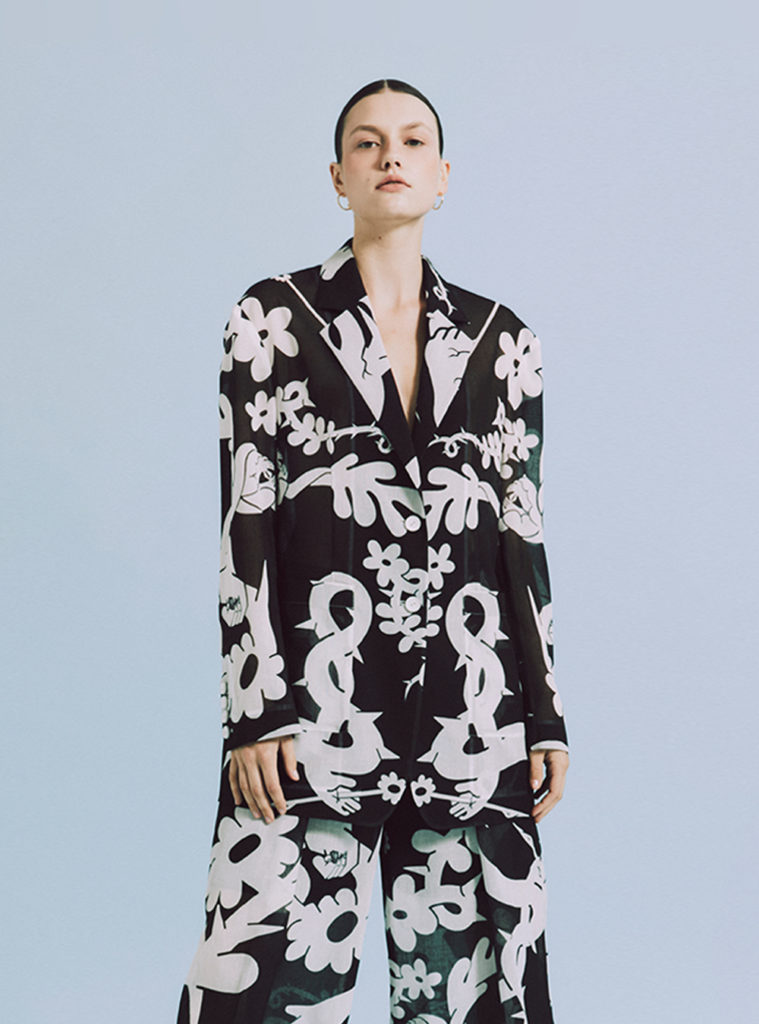 In this Minjukim jacket, the bold print is everything. With its boxier fit, it's a great way of standing out from the CBD crowd, and you can style it in a variety of ways to suit the occasion.
The intricate lace panels that frame the face definitely play up the shoulders, while framing your face perfectly.
Looking for a more daring look? Try a boxy-cut blazer with eye-catching cut-out details on the sleeves. Pair this blazer with a pair of white trousers, so you can rock up to work looking fresh and chic.
Now that you know what to look out for in a figure-flattering jacket, browse all outerwear here and give your wardrobe a back to work update!