Part of an ongoing series called SocietyA Community, Anna Haotanto – the founder of The New Savvy and – talks about her work, the importance of teaching women financial literacy, the one financial tip that everyone needs to know.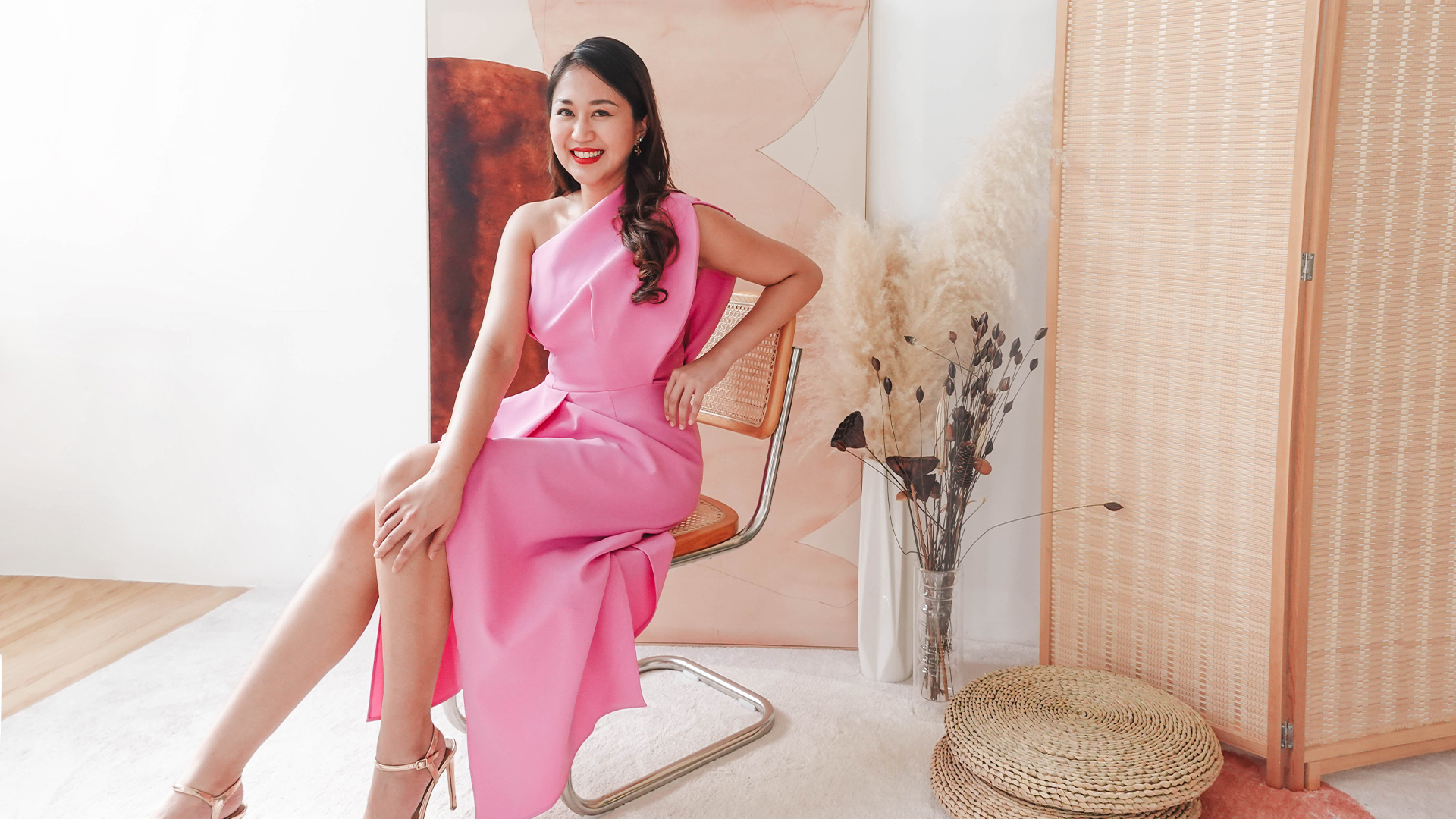 There's something about money that just feels intimidating.
Perhaps it's all the jargons and strange-sounding terms that come with the conversation about money. Perhaps it's the numbers that scare some. Perhaps it's our innate Asian-ness – whether sub-consciously or not – to find open discussions about finance to be unnatural and foreign.
Yet with Anna Haotanto, talking just seems so easy.
On a perfect afternoon, we're sitting on the floor of a photo studio chatting about lockdown restrictions imposed on F&B businesses, Vietnamese food and makeup. It's hard to imagine that Anna – the same one who came with boxes of Tsuta ramen for the crew – was the same person who wears many hats. She's the Managing Director and Chief Marketing Officer at Gourmet Food Holdings, the Managing Partner & COO at ABZD Capital. Lastly, she is the Founder & CEO of The New Savvy – a website that aims to equip women with the know-hows and tools on steering their own finances and careers through the use of easy-to-digest language and practical advice.
"I couldn't ignore the desire to launch The New Savvy," she tells us. "I've wanted to do it since 2010. It is an itch I just could not ignore! I've always wanted to help people, and finance is the best way I know how to. Women and children are my pet causes, and I'm passionate about financial literacy and how it can transform lives. This feeds my soul. The rewards are probably intangible, I am happier than before."
Anna cites two major inspiration points that led her to starting The New Savvy.
Firstly, due to her family's early financial situation, she has always been fascinated with the intricacies that go behind the workings of money.
"I understood that I have to take care of my family and myself, and that realization sparked off my wealth-building path. The idea of making my money work harder for me really fascinated me, and I felt that was a way out for me from living pay cheque to pay cheque and feeling very stressed every month. As a result, I started learning to invest by reading Security Analysis by Benjamin Graham whilst in Junior College. I am lucky to have the opportunity to study and work in Finance, and I have been picking up financial management skills, economic ideas and started investing since I was 21. While I am no expert by all means, I am familiar with financial products and managed to build a comfortable portfolio for myself."
Her second source of inspiration came while Anna was completing her post-Secondary education in Hwa Chong Junior College. While doing volunteer work, she began to notice just how many women were stuck in unhappy situations or marriages without any way out because they were not working or in any capacity of earning an income for themselves. "If proper financial knowledge and planning worked for me, it would work for many women too. That was why I started The New Savvy."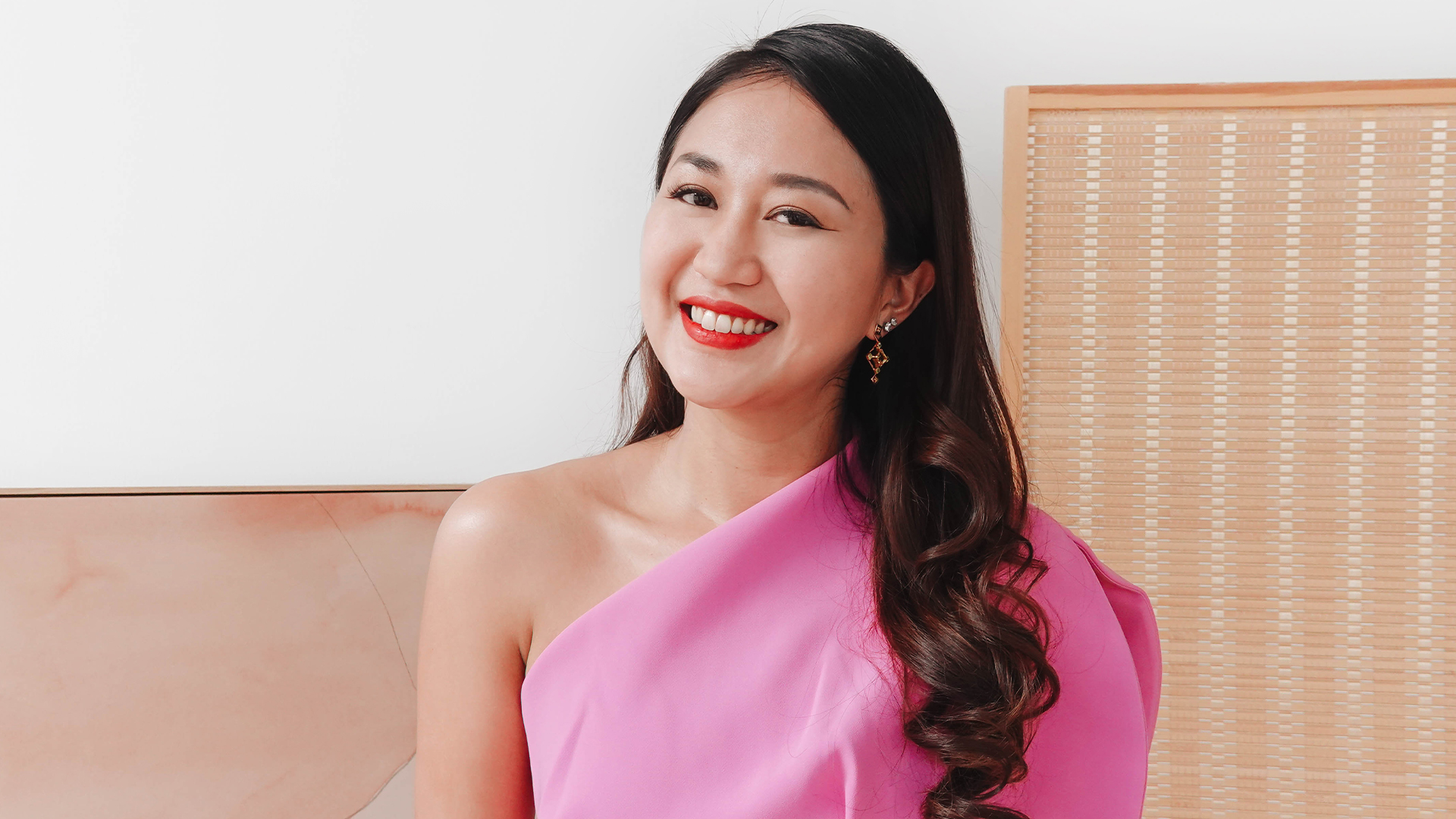 Anna wears Kenzan Dress, from Peggy Hartanto; and Reconceptions Two-way Stud Earrings in Gold and Yellow, from [in]trigue.
Since 2015, The New Savvy has become Asia's leading platform for women to seek out financial, investments and career tips. "Our bold vision is to empower millions of women to achieve financial happiness," Anna declares. "We aim to deliver high-quality content through an e-learning platform, media and conferences that reach our female communities in Singapore, Hong Kong and Vietnam."
Using accessible, simplified, and relevant language to help women make smarter decisions, Anna and her team cover over 45 topics ranging from investments, vehicles, savings, buying property, health, marriage, and more. Their mission? To make money fun and promote better financial habits among women.
"I think it's crucial for women to be active in managing their finances," she states. "I believe that all women – regardless of occupation, income levels, lifestyle, or where they are in life – should learn to empower themselves financially."
According to a study done by Statista, the average Singaporean woman's salary is at $4,942 – a 35 percent increase from 2011 where they were just drawing an average of $3,650. Women are earning and saving more, Anna cites, but they aren't investing more, nor making their money work harder for themselves.
"Women need to make sure that they take care of themselves and be protected against unfortunate circumstances," Anna says. "What happens in the event of death, divorce, or disability? For women, we are not competing for the most returns or to make the most money, but to be equipped to make more informed decisions. In terms of investing, we want to protect ourselves, insure ourselves against unfortunate incidents, protect and provide for our loved ones such as our parents, children, family. Plus, I believe that being on top of their finances will help women to have more control of their lives. It will also boost their self-esteem and confidence."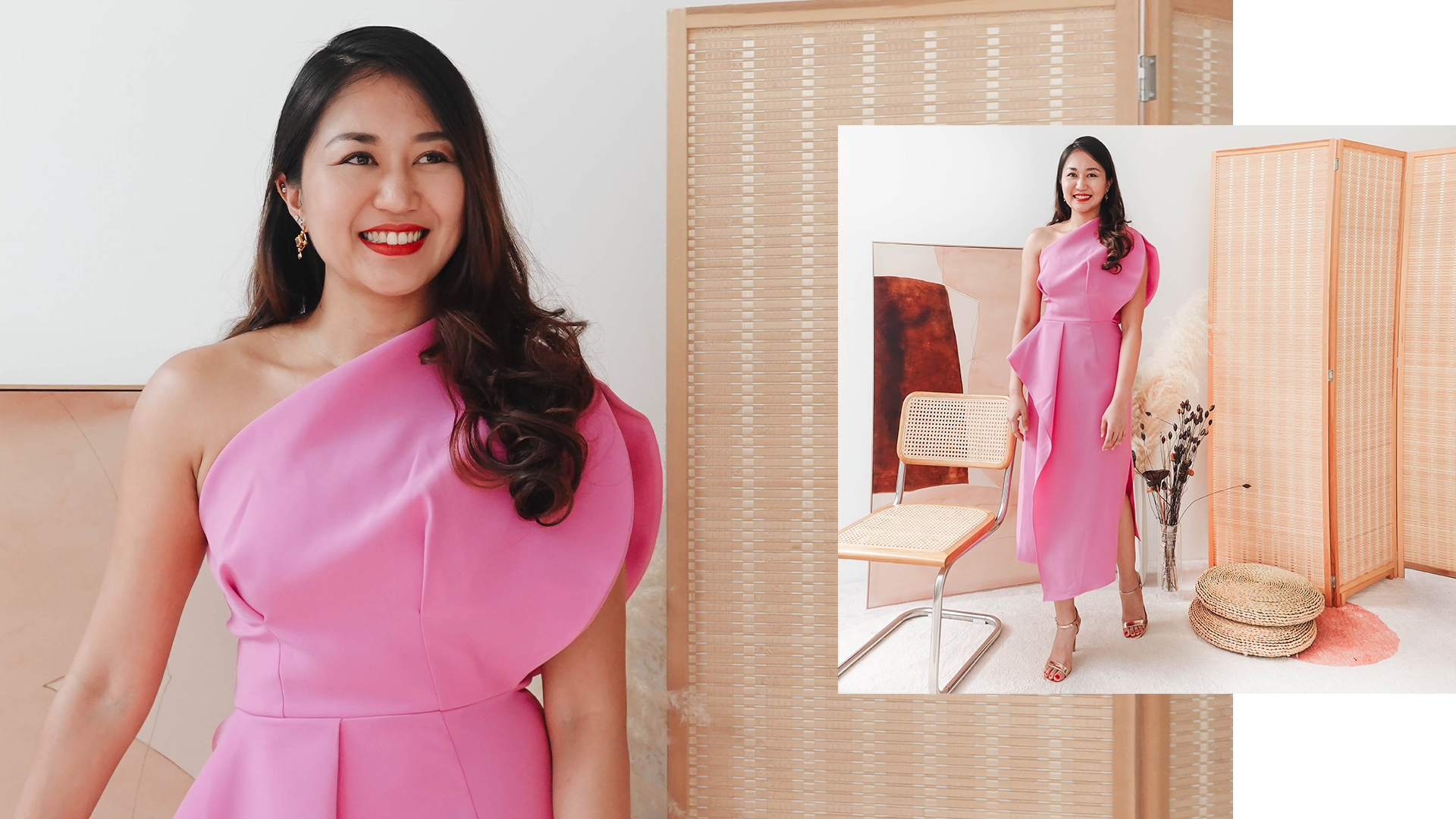 As a woman herself who is on the constant path towards gaining more financial knowledge, Anna understands that the female community wants to know how smart financial management can impact her life, and why it is relevant to her needs.
"That's what The New Savvy has been to many women," she recounts, when we ask her if there was a testimony that has impacted her. "Many women wrote to me sharing with me their lives and financial situations. Most women I knew always tell me that they know financial knowledge is important and they have wanted to learn but kept procrastinating. When they know about The New Savvy, they are more motivated to be in charge of their finances."
She calls to mind a talk she was giving, when a lady in the audience came to her after and told her that "The New Savvy is exactly what I am looking for. My dad is retrenched, my mom is sick, and my family is in dire financial situation. I need to learn how to be better at my finances."
"I literally teared in front of her," Anna says.
Even as the pandemic continues to put question marks on everyone's financial planning, Anna is quick to share a few simple tips.
"I recommend putting 15 to 20 percent of your monthly paycheck into savings," she tells us. "It is tough to meet this savings goal if you don't budget properly. If you take your paycheck, cover your expenses and then spend the rest, how much do you have left on average to allocate to savings? To make sure you do not miss this savings goal, write up a budget and itemize your income and expenses. If you want a new pair of shoes and new smartphone in the same month, be disciplined and delay buying one item until the following month."
And what are her hopes for Singaporean women and their finances? Simple. Anna wants you to start getting comfortable with being financially literate, so that women can make well-calculated financial investments and financial decisions that will improve their lives and those around them.
You can learn more about The New Savvy by clicking here.
ABOUT THIS FEATURE
SocietyA Community is an ongoing feature that seeks to uplift and amplify female voices who are making a difference, whether it is in their chosen industry or within the community. If you would like to nominate someone for a future SocietyA Community feature, please let us know by writing in to care@society-a.com.
Photography: Zetty Ardila/SocietyA; Makeup: Special thanks to Hera Singapore.