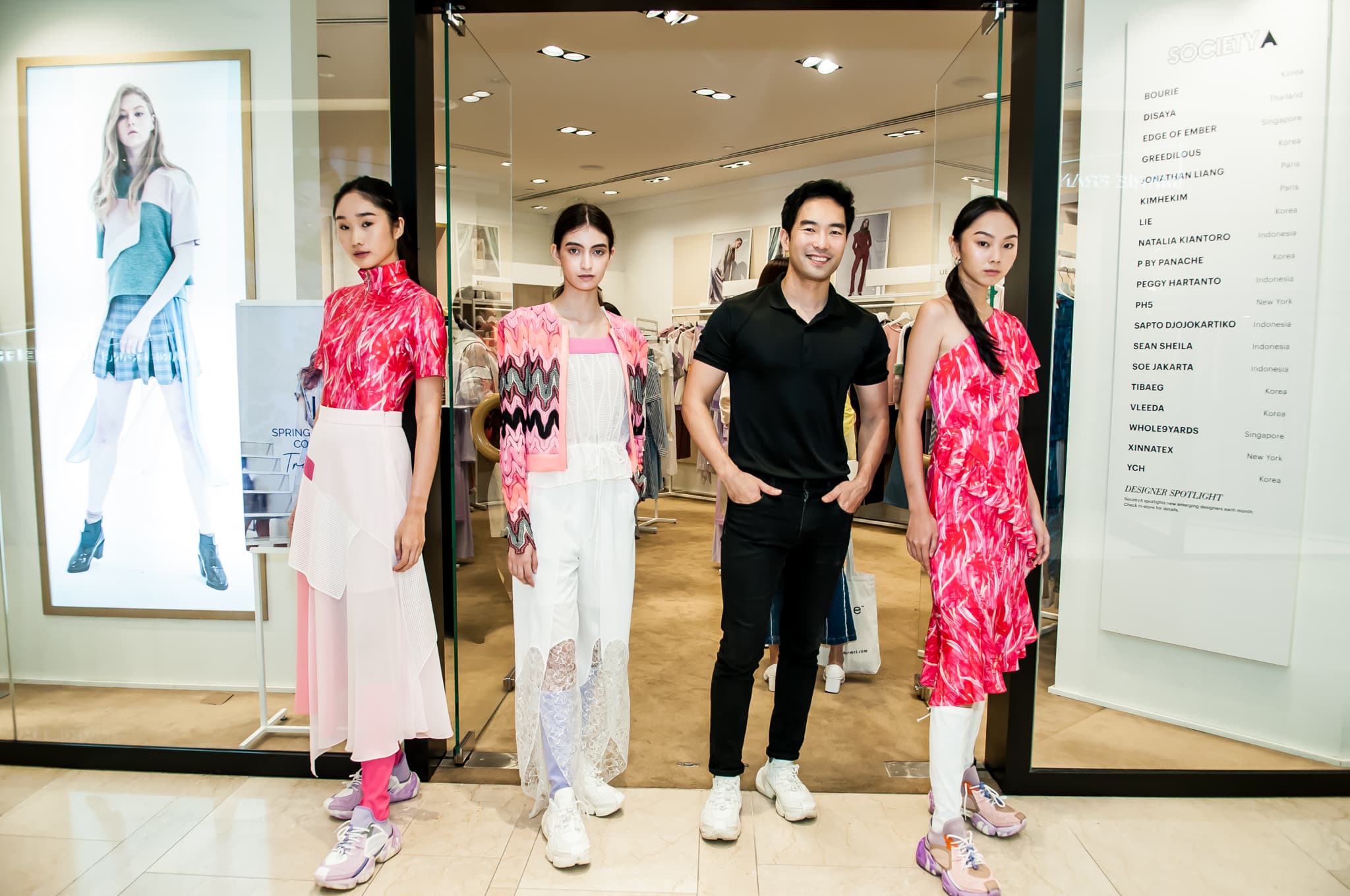 SocietyA hosted one of our long-running partners LIE in an exclusive trunkshow for their coming Spring/Summer 2020 collection. The line had recently shown at New York Fashion Week, Paris Fashion Week, Shanghai Fashion Week and Seoul Fashion Week before making its curtain call for the fashion season in Singapore.
The collection was inspired by 해녀 (Haenyeo) – which translates to 'women of the sea'. Specifically, for the female divers in the Korean province of Jeju. These women who are now mostly in their 80s has made their mark over the decades due to their independent spirit, dedication and the determination battling the water and waves to go home with seafood.
The trunkshow featured a whopping 110 styles where guests can pre-order styles, sizes and colours early, before the collection drops in SocietyA next February 2020. Guests were also treated to exclusive styles that SocietyA will not stock in its SS20 line-up, making the trunkshow the only time to get their hands on these uber exclusive pieces.
LIE's Creative Designer Lee Chung Chung was on hand to share about the collection and gave private styling sessions to guests.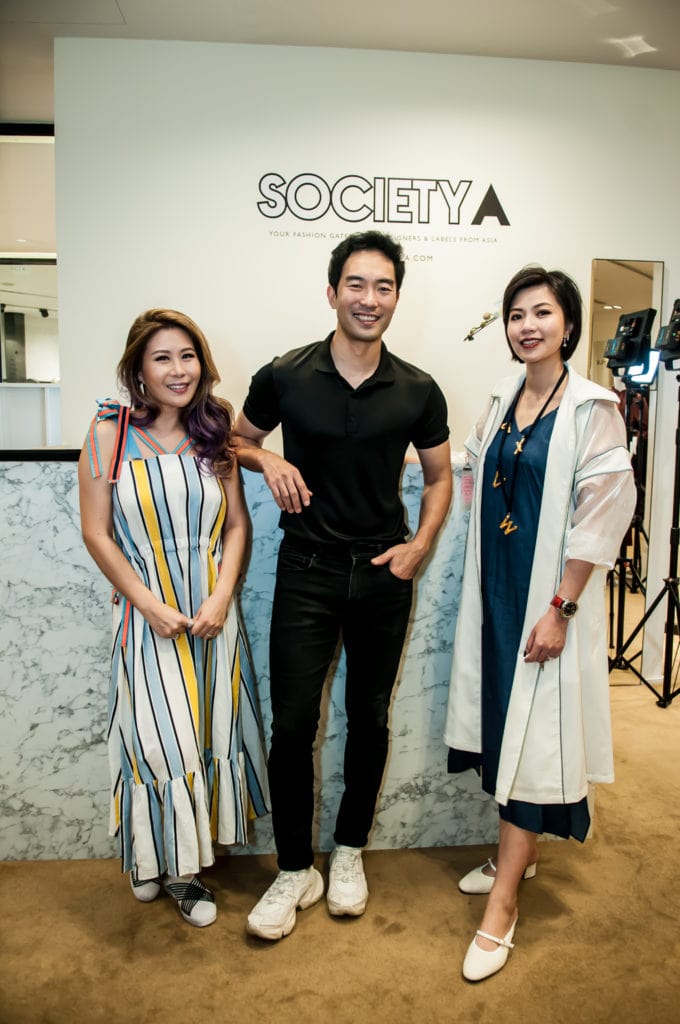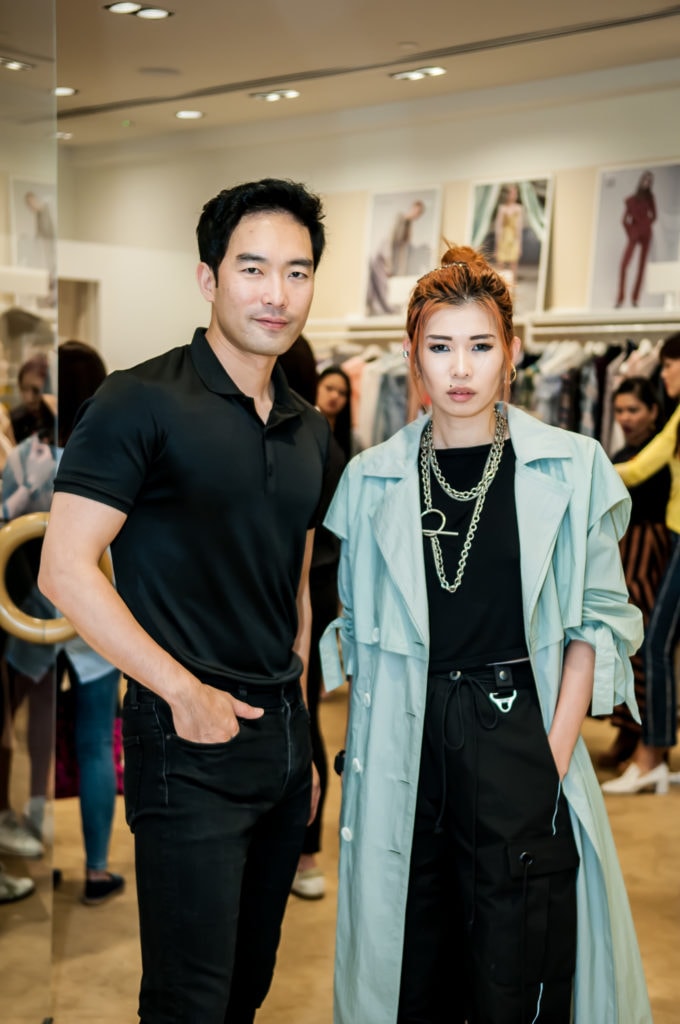 Left to Right: Yasminne Cheng (@yasminnecheng), LIE Designer Lee Chung Chung, SocietyA's Founder Pek Lay Peng, Nicole Wong (@ncwong)
Aside from lively interactions and champagne, there were live mannequins (models) walking around the store to bring the pieces more to life. The models wore a total of twenty-seven key looks – these looks were similarly shown during LIE's Spring Summer 2020 during New York Fashion Week earlier in September 2019.
It was inevitable that LIE's new collection portrayed a coloured exploration and inculcated romance into the mix. The colours scheme were blue, red, pink and purple. There were also neon colours to further represent the sea.
One of the key pieces that resonates with the theme clearly would be the pink bodysuit with high turtleneck.
Here are more of the looks: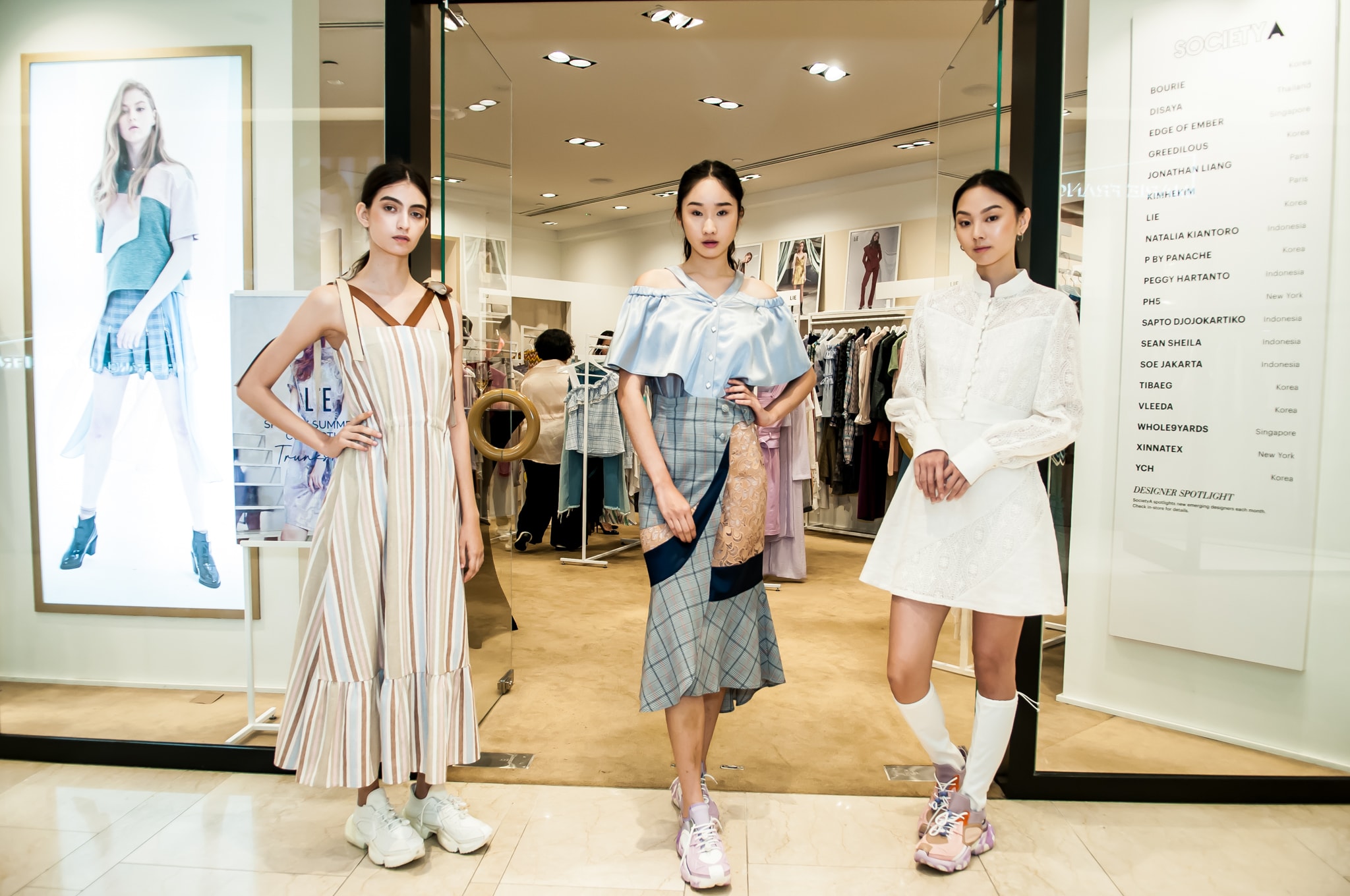 More behind the scenes of the Trunkshow with SocietyA's members and insiders.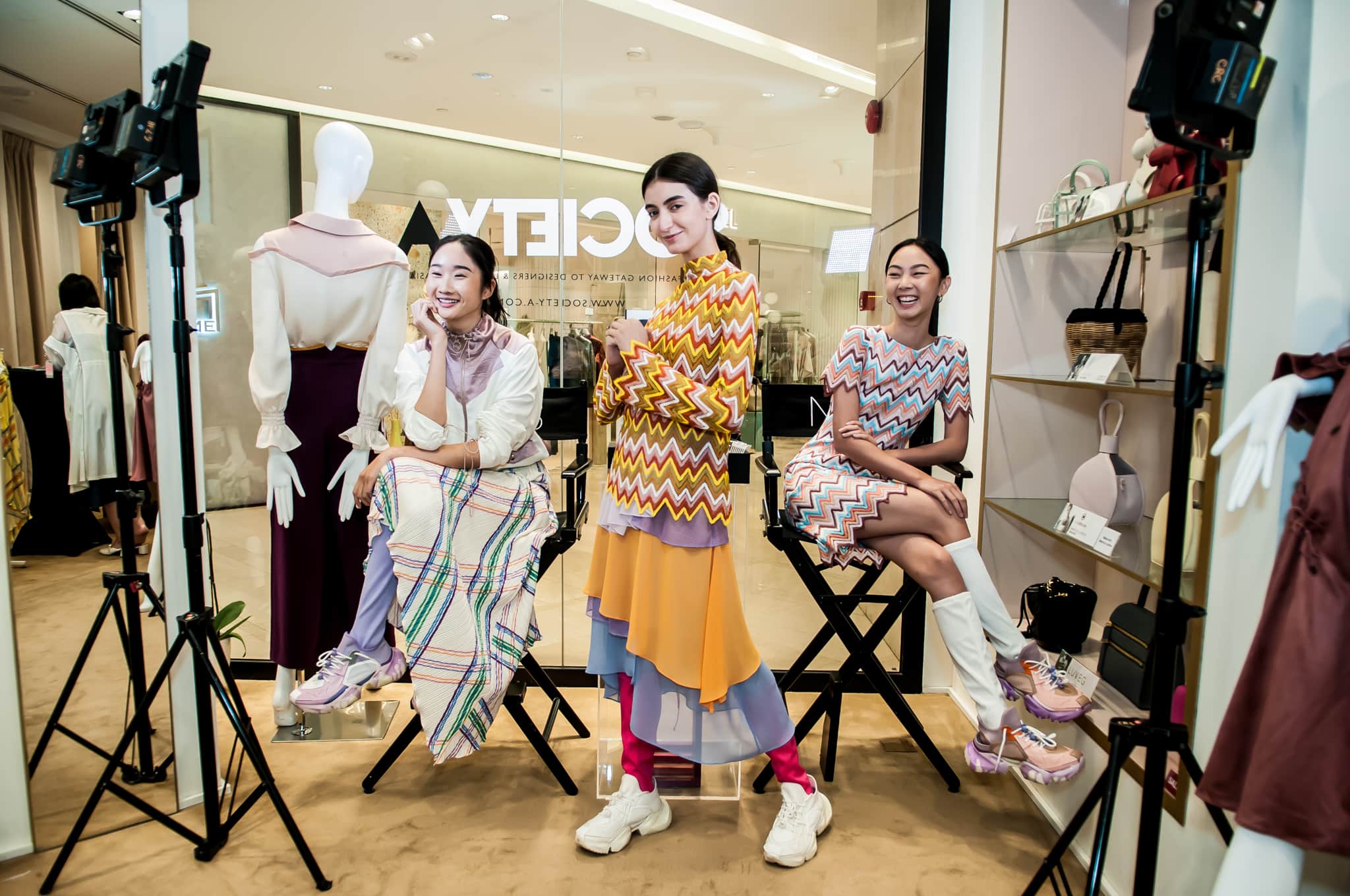 Special thanks to NARS and Basic Models.
LIE Spring Summer 2020 '해녀' will be available in-store and online in February 2020.
In the mean time,
Also available at
SocietyA Flagship Store
#03-14A, Takashimaya S.C., Ngee Ann City