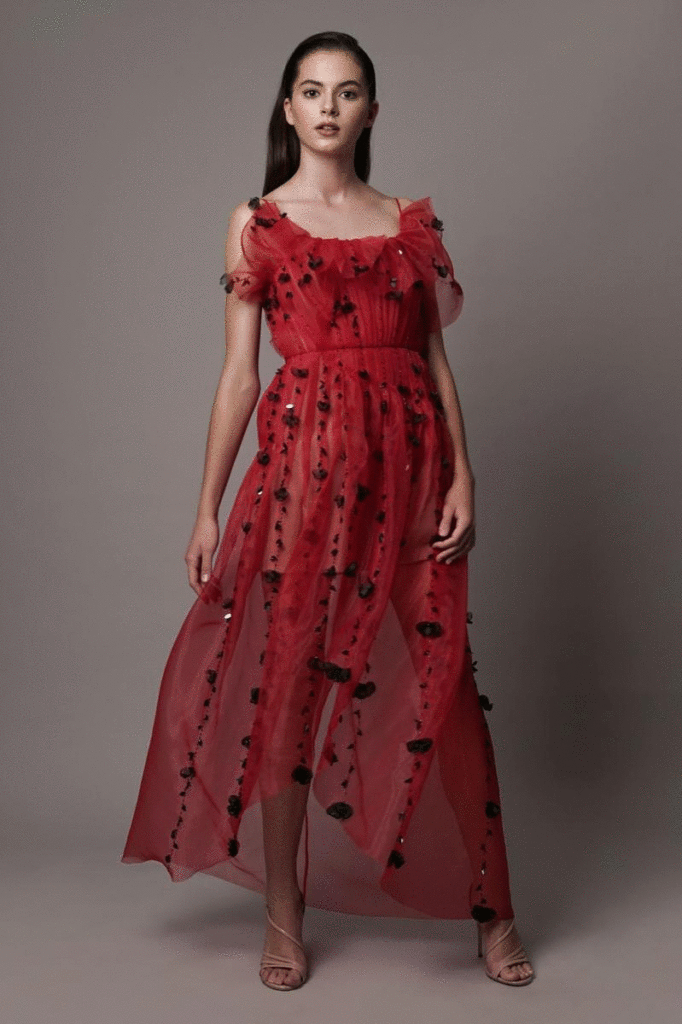 Here's a surprising bit of news: red isn't the lucky colour for everyone. Shocking, we know!
In feng shui, each zodiac sign has a specific set of colours deemed to be the most auspicious based on the predictions for the Lunar New Year ahead. To help you find out your set of auspicious colours, we've gotten help from local fengshui consultants Way Fengshui Group to help you nail your lucky colours based on your Chinese zodiac animal.
Ox
Colours: Black, Blue
For those born in the year of the Ox, Way Fengshui notes that black and blue are the luckiest colours to wear this Lunar New Year. Nida Shay's star-spangled LBD makes good use of silver sequins to provide some much-needed illumination against the inky black velvet, and you can always trot this number out again for Valentine's Day or any other special occasion. For a blue option, try Ans.ein's cyan dress. Completed with vibrant florals and a flirty tulip sleeve, it's a lovely dress to wear when receiving guests at your home this year.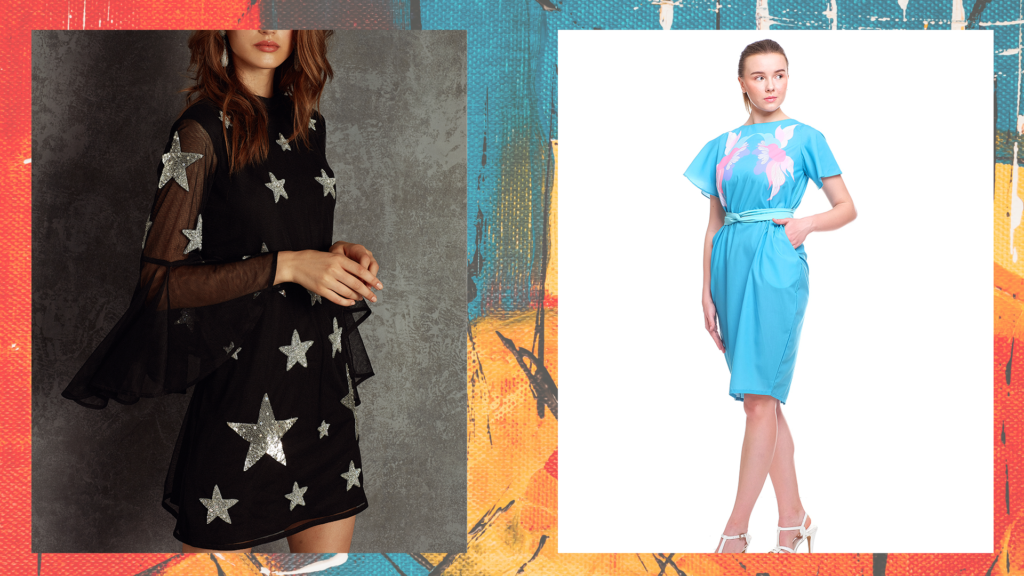 Tiger
Colours: Yellow, Orange
Those born in the year of the Tiger, you're in luck! Way Fengshui's masters have all agreed that this is your lucky year, so amplify that prosperity by donning yellow or orange pieces. Look to P by Panache's oversized chain necklace for a subtle way of working in some yellow, or NITA Cosmetic's Ais Kacang Multipurpose Palette to work rich orange tones into your makeup routine.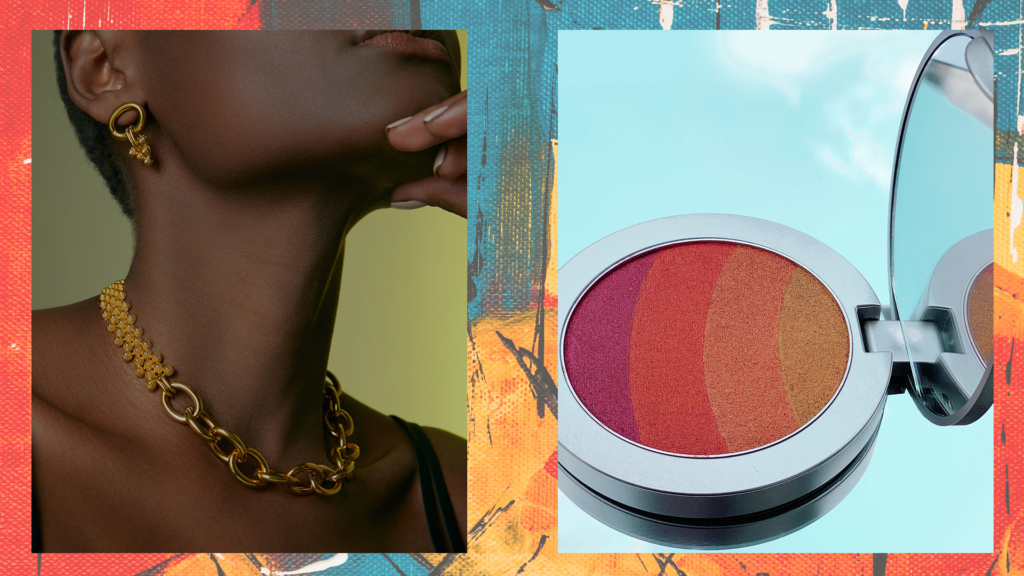 Rabbit
Colours: Green, Brown
With a predicted dip in your luck this year, those born in the zodiac year of the Rabbit should count on earthy colours like green and brown to counter potential misfortune in their path. Peggy Hartanto has a mint green midi dress that meets the colour requirement elegantly, but for maximal impact, a brown knit skirt with a striking green houndstooth from PH5 will suit perfectly.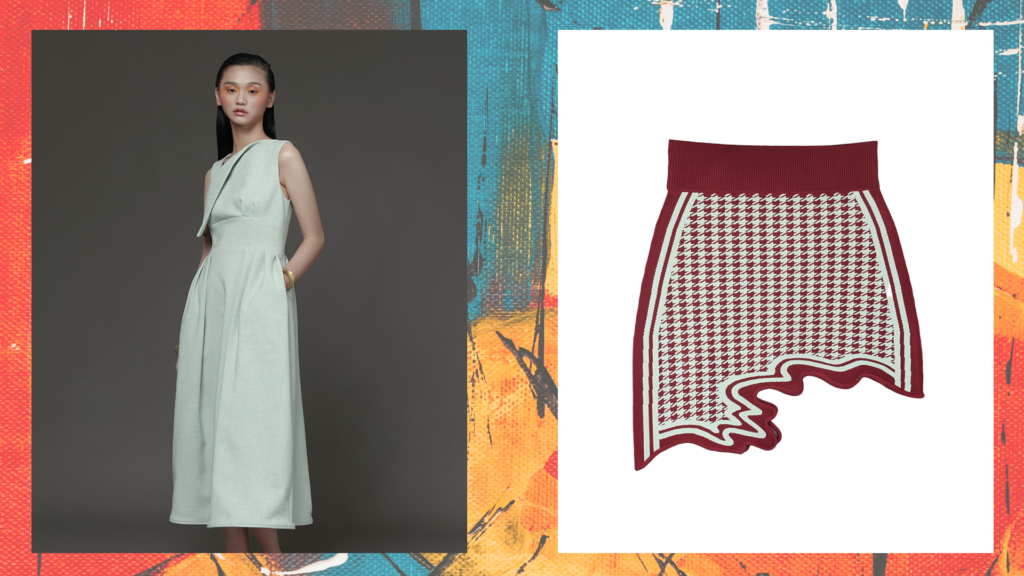 Dragon
Colours: White, Gold
Dragon babies, rejoice! Where other zodiac signs may see more challenging lucky colours in their horizon, your combination of white and gold promise to look timelessly elegant and easy to pull off as well. One of our fave white pieces comes from Krinou, which features a beautiful strapless top that's finished with a structured embellished organza and oversized ribbons on each side. To complete, a pair of gold earrings from P by Panache will bring the drama.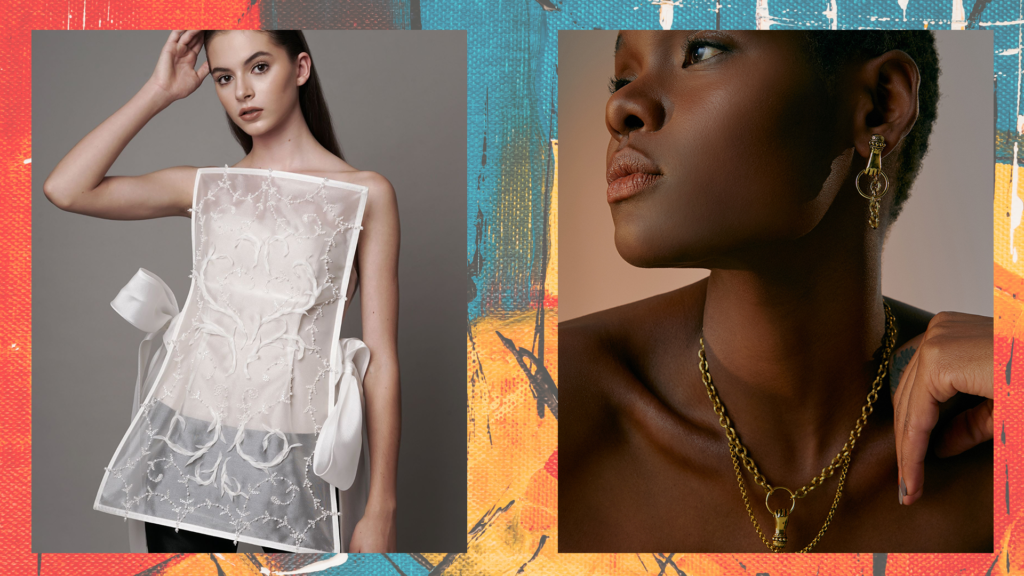 Snake
Colours: Red, White
According to Way Fengshui Group's forecast, those born in the year of the Snake should find ways to incorporate red and white colours into their outfits. We recommend starting with a pristine white shirt from Toton – bonus: you can repeat this shirt with your workwear! – and completing your OOTD with a bright red clutch from The Curvakum Label. With beaded koi fishes swimming up towards a faux pearl wrist strap, it's the perfect accompaniment for your CNY visitation rounds.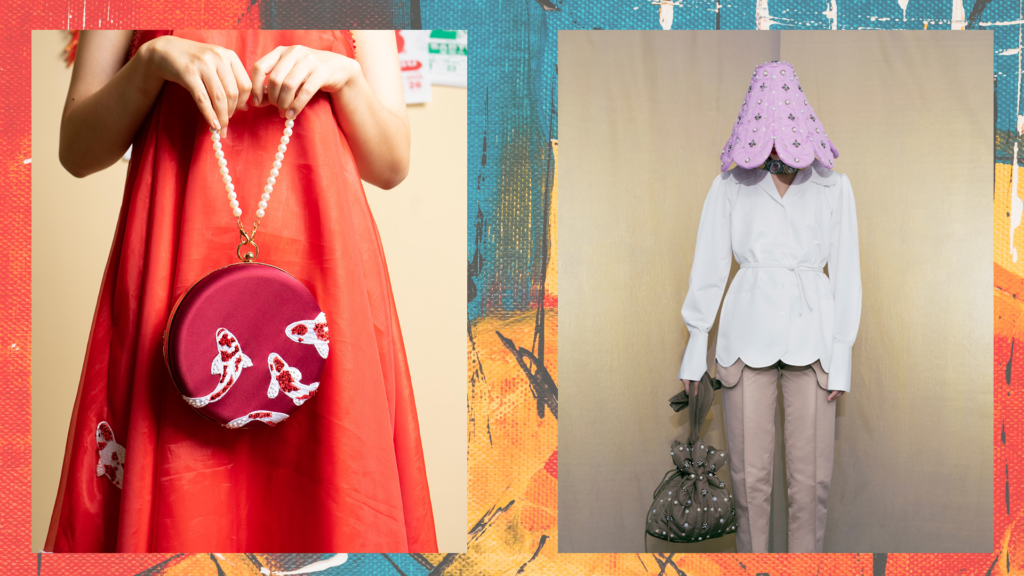 Horse
Colours: Yellow, Brown
Looking to advance in your career? 2021 might be your chance, if you're born in the year of the Horse. With signs pointing towards favourable career opportunities, make sure you're dressed for the job by opting for yellow or brown items. LIE's deconstructed coatdress gives you one way of making a stylish splash back in the office post-CNY holiday, and Peggy Hartanto's bright yellow ruffle will steal the attention back to you every time.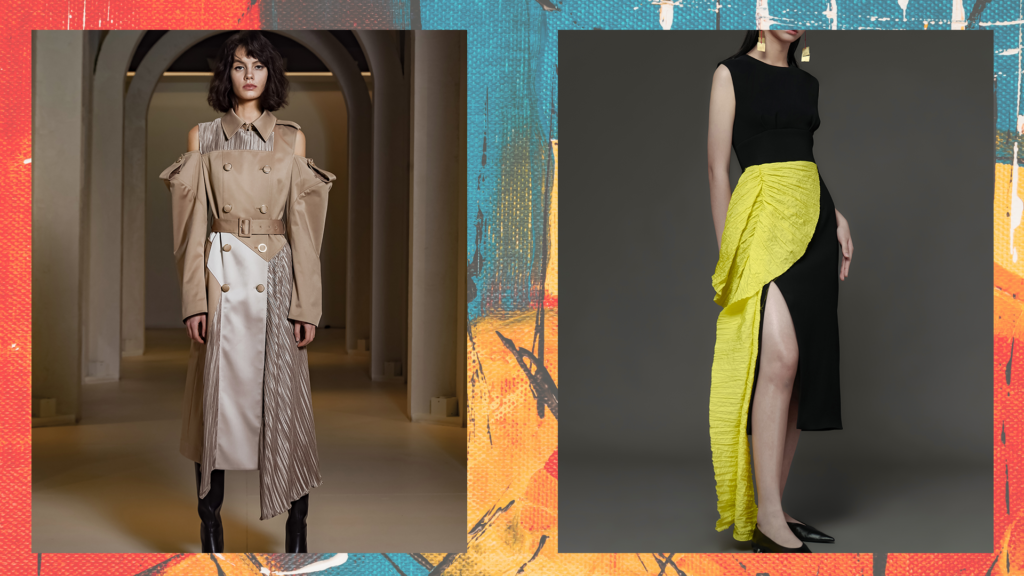 Goat
Colours: Red, Orange
Those born in the year of the Goat should look into working in reds and oranges into their wardrobe. One chic option is Krinou's poppy red number that's covered in black floral and sequin applique, whilst Sean Sheila's sarong skirt pumps up the joy with a juicy shade of orange.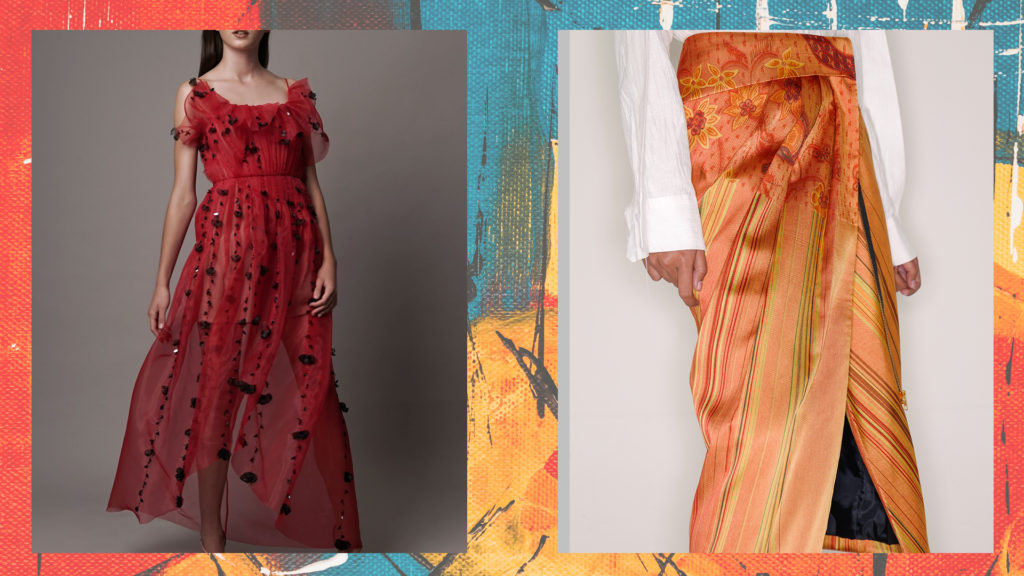 Monkey
Colours: Blue, Brown
Some zodiac signs just get all the luck. Case in point: those born in the year of the Monkey. Based on Way Fengshui Group's predictions, Monkey babies can look forward to a prosperous year ahead in 2021, and this luck can be further boosted by donning shades of blue or brown. PH5's pastel blue knit ensemble features both colours, but for a subtler take on a brown colour, try The Curvakum Label's beige and brown handbag. It's spacious enough for your mandarin oranges and ang pows too!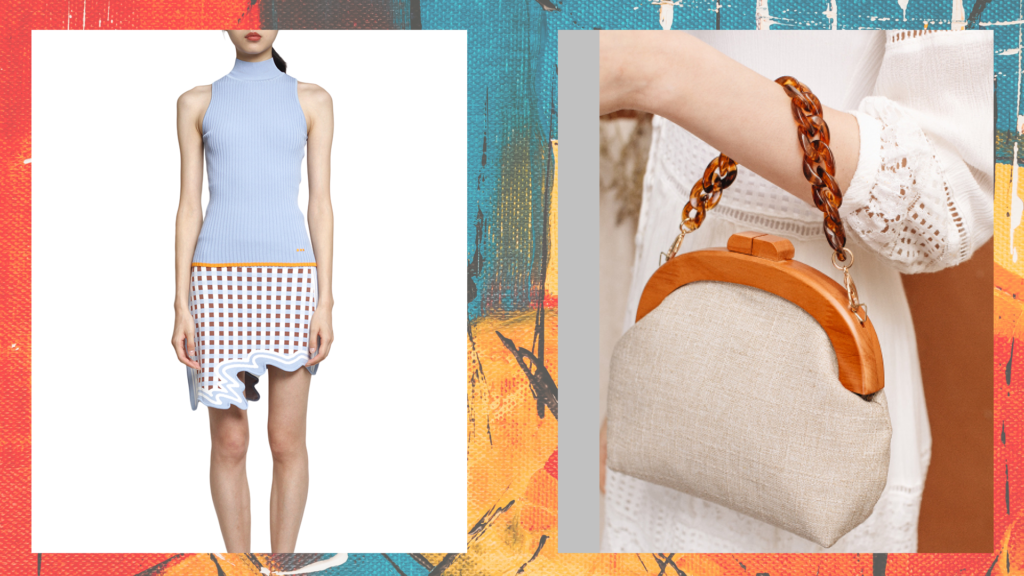 Rooster
Colours: White, Brown
Rooster babies are going to enjoy a spot of good luck this year, so boost those chances with white or brown coloured items. Maison Q's cream coloured shirt is a way of wearing both colours mixed together, and the panda illustrations are adorably suited for the Lunar New Year, don't you think? If you're hunting for an option that's a little more timeless, try Sean Sheila's khaki-coloured dress, which can always be reworn post-Lunar New Year to the office.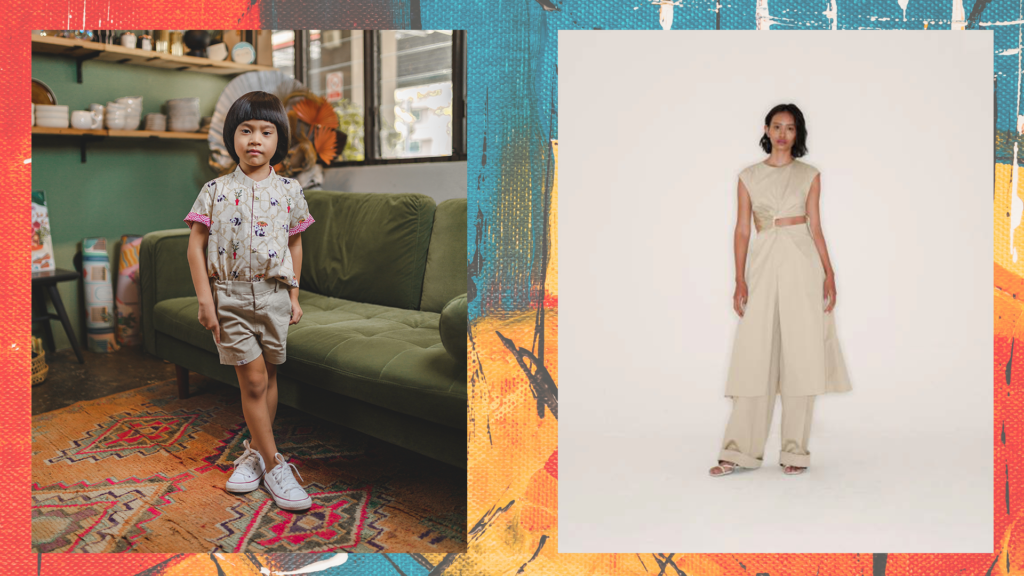 Dog
Colours: Green, Orange
For those born in the year of the Dog, green and orange colours are going to bring you plenty of auspicious tidings. For those who find green too strong of a colour, try Maison Q's mummy-and-me pairing in peacock-printed jade instead. Meanwhile, Peggy Hartanto's midi-length dress will add a bright shot of persimmon into your closet.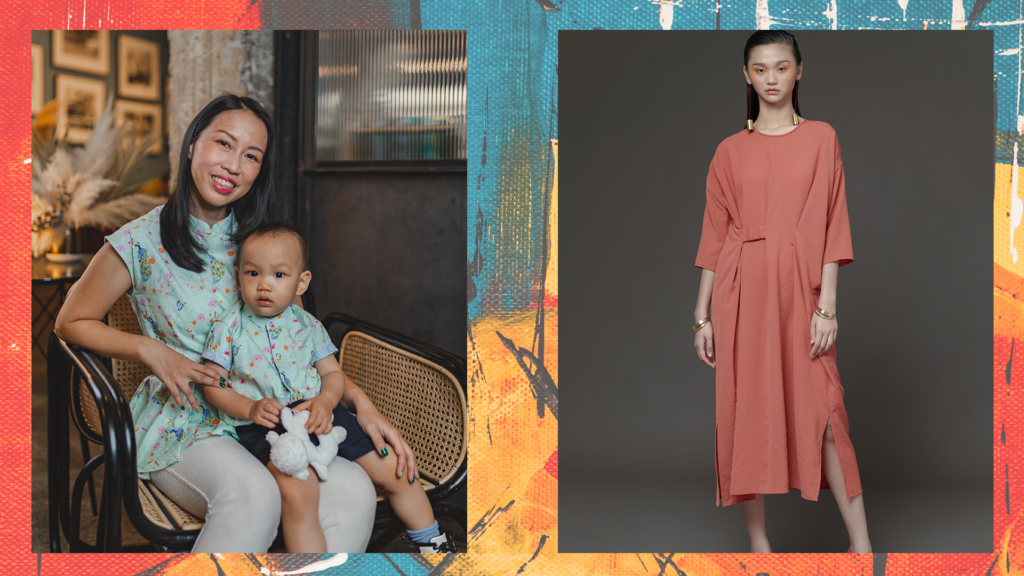 Pig
Colours: Blue, Green
Marine-inspired colours like blue and green will suit those who are born in the year of the Pig. A mint-hued tent-shaped dress from Minjukim makes for the perfect slate to play with accessories, so experiment with stacked bracelets or layering a few different necklaces together. Elsewhere, Ans.ein's bright blue floral top can be paired with everything from white jeans to a maxi skirt or a pair of pastel-coloured pants.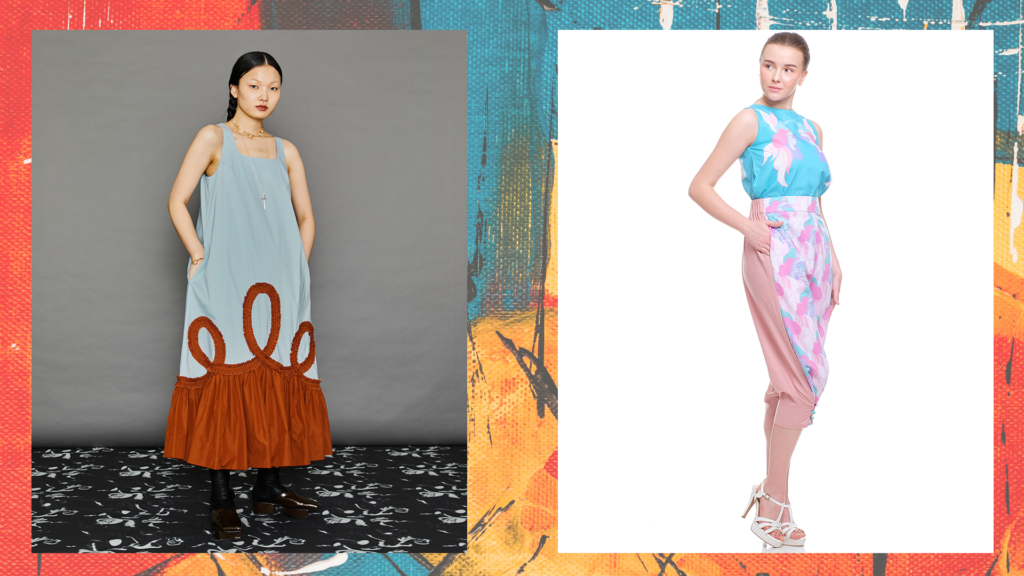 Rat
Colours: Blue, Gold
Are you born in the year of the Rat? Make blue and gold your go-to colours for the year then. Tibaeg's block-coloured pattern gives you one contemporary way of pulling in some blue to your outfits, but if you want something a little more conspicuous, try Nodspark's Raffles Beryl nail wrap set instead. Set against navy and white background colours, gold motifs provide a little bit of sparkle at your fingertips.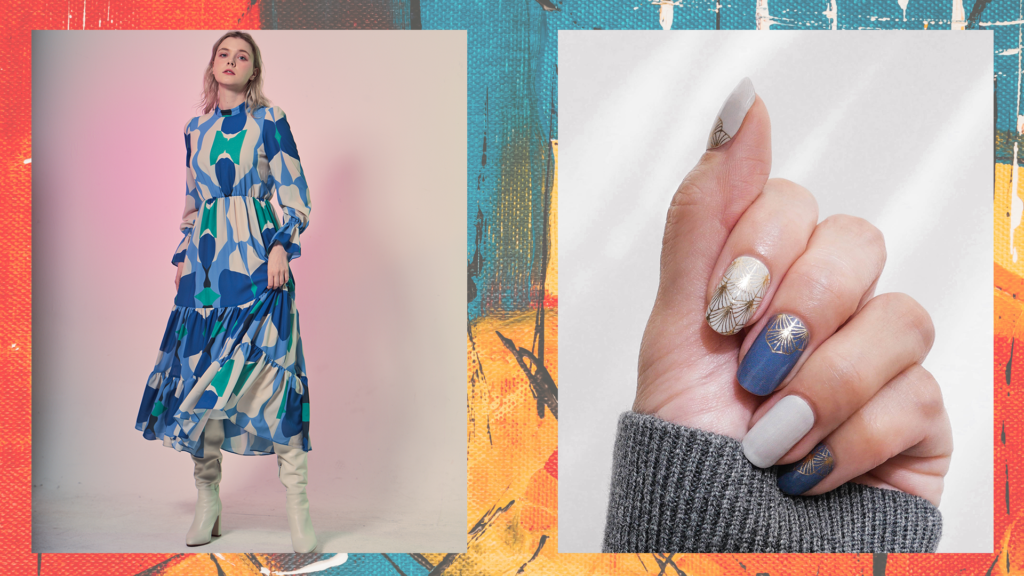 For more ideas on what to wear for the Lunar New Year, check out our Nouveau Lunar New Year curation here.