Part of an ongoing series called SocietyA Community, advocate for disability and mental health awareness Zoe Zora shares honestly on her personal journey living with a disability, how ableism is coded into society and what can we all do to create a better world for people with disabilities.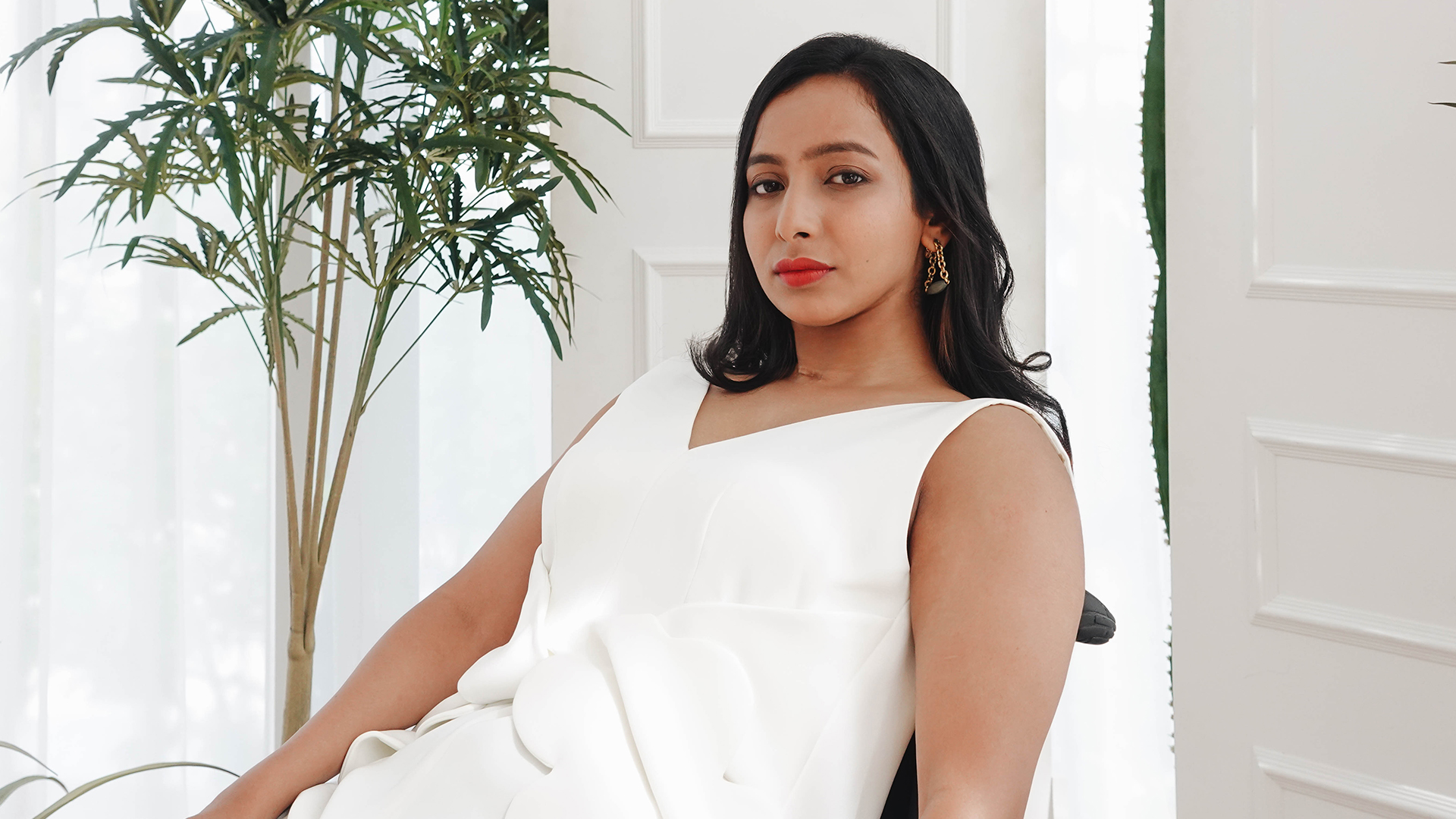 At 21, when most of us would be living in that carefree state of mind at the cusps on adulthood, Zoe was confronted by the realization that she may never walk again. 
Rewinding back to months before that, Zoe's journey with her disability began when she was 20 years old and getting into an accident. "A week before I was returning from India, I had gotten into a car accident," she explains, "I was in the passenger's seat, and we collided with a tree head-on. I don't remember much in the immediate aftermath or for a month after, so when I woke up after one month, I was really confused. I later learnt that I had injured my spinal cord in the upper region, which meant that I was paralyzed below my neck." 
Zoe also shared that in the month before she regained consciousness, her lungs began to fail and she had an onset of pneumonia, which led to breathing difficulties that ultimately resulted in doctors having to insert an oxygen tube through her throat. "Imagine waking up and wanting to scream for help, but not being able to make a sound at all." To make matters worse, the healthcare team that was caring for Zoe in India told her that she could look forward to walking again in six months. Zoe even recounted that "by December of that year, which was also my 21st birthday, I was fully expecting to be walking again. My mum even suggested that if I wanted to walk into my birthday party, I could perhaps do so in lower heels instead of the usual stilettos." 
It was only when she returned back to Singapore and having a local specialist tell her that her hopes of walking again was nothing more than big ambitions on Zoe's part, that she began to come to understand that the original prognosis and hope given to her might've been false. "I broke down after hearing that, because prior to this accident I had a very active lifestyle," she recounts honestly. "I was modeling, I was an athlete, I was very used to being very active. To suddenly be told that you're never going to walk again, it felt like a part of me was taken away. I was losing hope."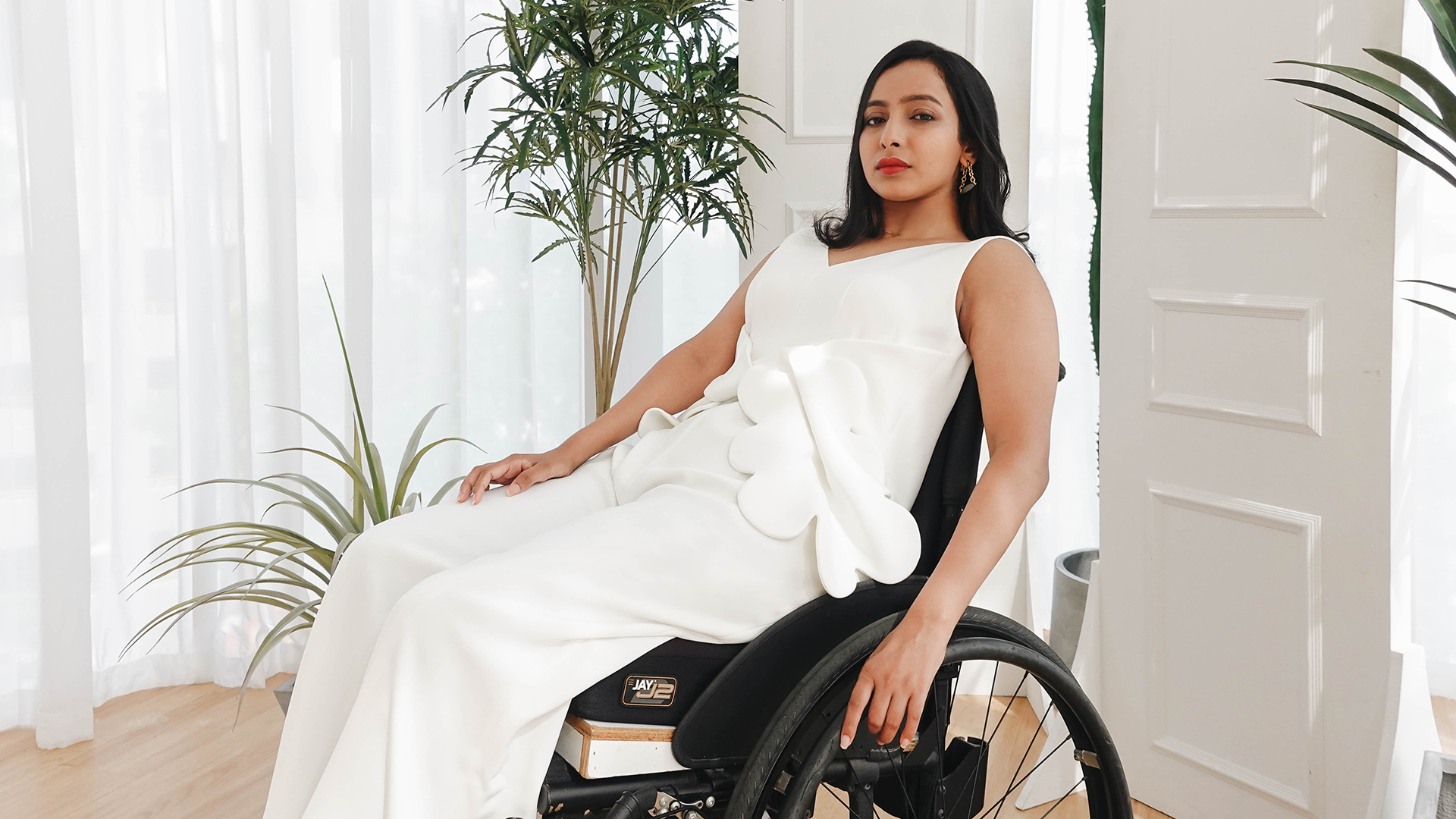 Perhaps it was her athletic side – that willpower to never give up, and to push on despite the circumstances and the pain – that helped her snap back into gear that ultimately helped her find her way in mentally navigating this new journey. Despite the grim news that her specialist served to her, Zoe never gave up. 
"I love proving people wrong," she declares assuredly. "I don't like people telling me that this is what your future is going to look like. I wanted to change my own narrative, and I wanted to decide how my future should look like. That's when I started working really hard." 
In her case, working hard meant going for regular physiotherapy sessions to regain her strength, although she's now started to take things a bit more slowly. As she admits, "recovery is going to happen, and I didn't need to be in a rush because it will come." 
Finding a community where she could get support and support others was also a key part of her journey in living with her disability. Zoe recounted that when she first started sharing her story, people started to tell her that her honesty made a difference in their lives. "Hearing their stories opened up my eyes to a whole world and system that I wasn't aware existed until my accident," she shares. "At the time when I met these people, I was living with a disability for only one year. These people have been dealing with it and with how society treats them their whole life! So maybe I'm going through pain, but if my story can make a difference in just one person's life, then that's what matters to me right now."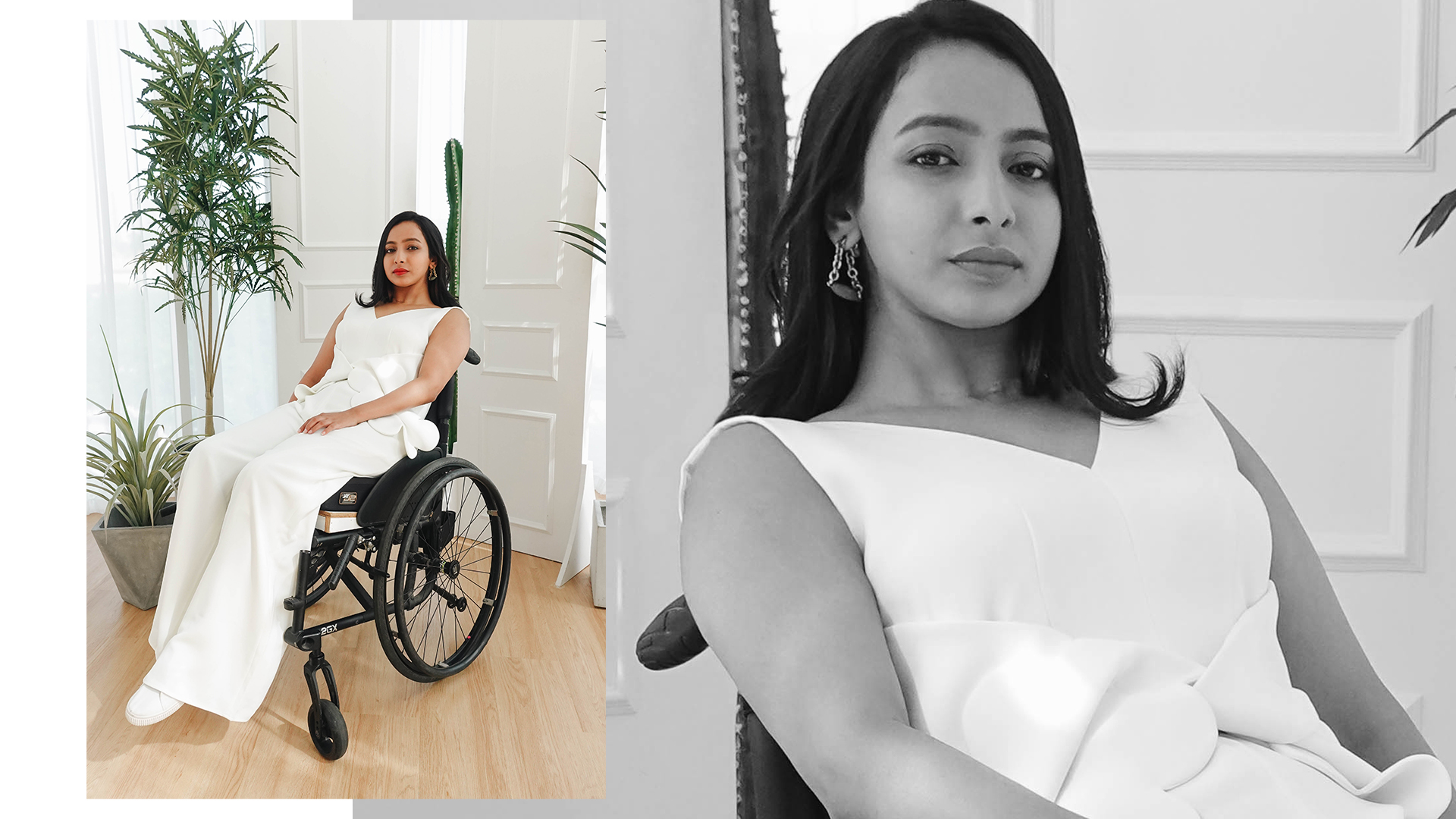 Beyond the physical challenge of living with a disability, Zoe had to learn to take care of her mental health – and this is something she now actively champions for with fellow members of the disabled community. She explained that the first thing she had to do was to seek specialized help for her mental health, because "I knew that if I was not going to get better mentally, then I'm never going to accomplish my physical goals." This is also why she chooses to consistently engage her Instagram followers in conversations about mental wellness and caring for one's mental health. 
"There are some days where I'm still struggling to breath, and I have chronic pain all the time," Zoe says. "Some days are just tougher for my body, and it makes you want to give up. However, because I've put in the work to focus on my mental health, I am able to fight my physical challenges." 
Still, despite all of this, Zoe's biggest message – and perhaps one of the most important ones that need to be heard now – is that we as a collective society needs to look beyond a person's disability to see that they are people firstly. We need to define them by what makes them who they are, rather than define them by their disability. 
"I think it is so important for people to see us as humans firstly," she elaborates. "I want society to know that I'm still here to prove myself, and that I am more than my disability." 
Zoe accurately points out that whilst the today's leading brands and media channels are actively championing people of colour and different body shapes, Zoe doesn't see much representation for the disabled community. "I still love fashion, I still love doing makeup, I still use skincare products," she tells us. "These are just some things I love because that probably defines me for who I am. My disability does not define me, because while it may be a facet of who I am, I am more than one facet. That's why I feel that when you don't see a disabled person on regular ads for say skincare or clothing, you reinforce the idea to the public that something might be wrong with disabled people. It's like we are not welcome."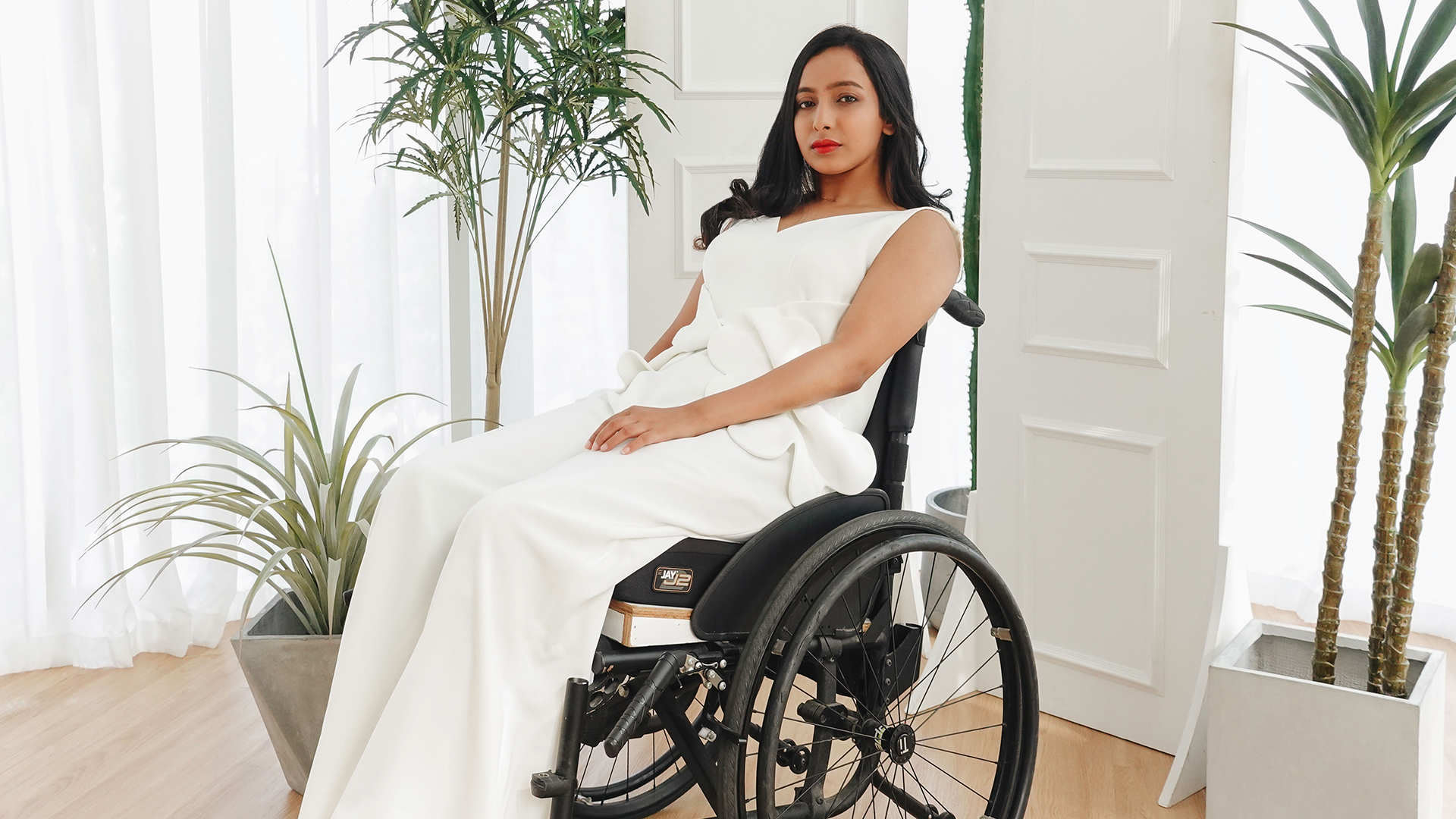 Ultimately, for Zoe, her goal is to get the mainstream community to understand that people living with disabilities want to be included in conversations – a point that she addressed last December when she appeared in a public-education campaign run by SMRT to challenge the existing stereotypes society has around people with disabilities. In her ad, she confidently looks right at you as the copy underneath her reads "Why do I have to be in this ad, not one for shampoo?" 
"I'm glad people get inspired by what I do. But that shouldn't be the only association with disabled," she shares. "We don't exist to have sad stories that make other people feel better about their lives after reading them. We exist to prove that we are just like everyone else." 
This leads us to discuss the bigger and rarely addressed issue of coded ableism in society. While at times this doesn't stem from a malicious place, ableism can still take many forms in our community. You'll find it in buildings that don't have wheelchair-accessible ramps and elevators; in websites that aren't built to engage those with mental or learning disabilities; or even in the language that friends use amongst themselves in a moment of jest. 
"Language makes a difference! It's not just the physically disabled that ableism affects," Zoe tells us passionately. "When you hear an able-bodied people chide another able-bodied person and using a mental disability like it's some sort of insult, what is not acknowledged is that behind that remark is a whole community of people that are living with mental disabilities. Why should we accept a language that uses disabilities as an insult or as something terrible?"  
So, what's the easiest and perhaps most basic step that our community as a whole can take to help create a better society for people living with disabilities? According to Zoe, it's one word made up of six alphabets: listen. 
"I don't expect people to just randomly get up and make a change," she candidly says. "When voices in the disabled community speak, sometimes people tend to try giving us advice by telling us how to feel. They will tell us that we should feel a certain way or not feel a certain way. I don't expect an able-bodied person to understand what I'm going through – hey, I didn't even know any of this until it happened to me – but if I'm willing to share with you how I'd like to be treated, all I ask is that you listen." 
To connect with Zoe, you can visit her Instagram page by clicking here. 
ABOUT THIS FEATURE 
SocietyA Community is an ongoing feature that seeks to uplift and amplify female voices who are making a difference, whether it is in their chosen industry or within the community. If you would like to nominate someone for a future SocietyA Community feature, please let us know by writing in to care@society-a.com.  
Photography: Zetty Ardila/SocietyA; Makeup: Special thanks to Hera Singapore.