The 'x SocietyA' project picks up momentum with a deep dive into the PH5 archives. Revisit PH5's most-coveted styles and get a taste of what's to come with the second instalment of our 5-part collaboration series.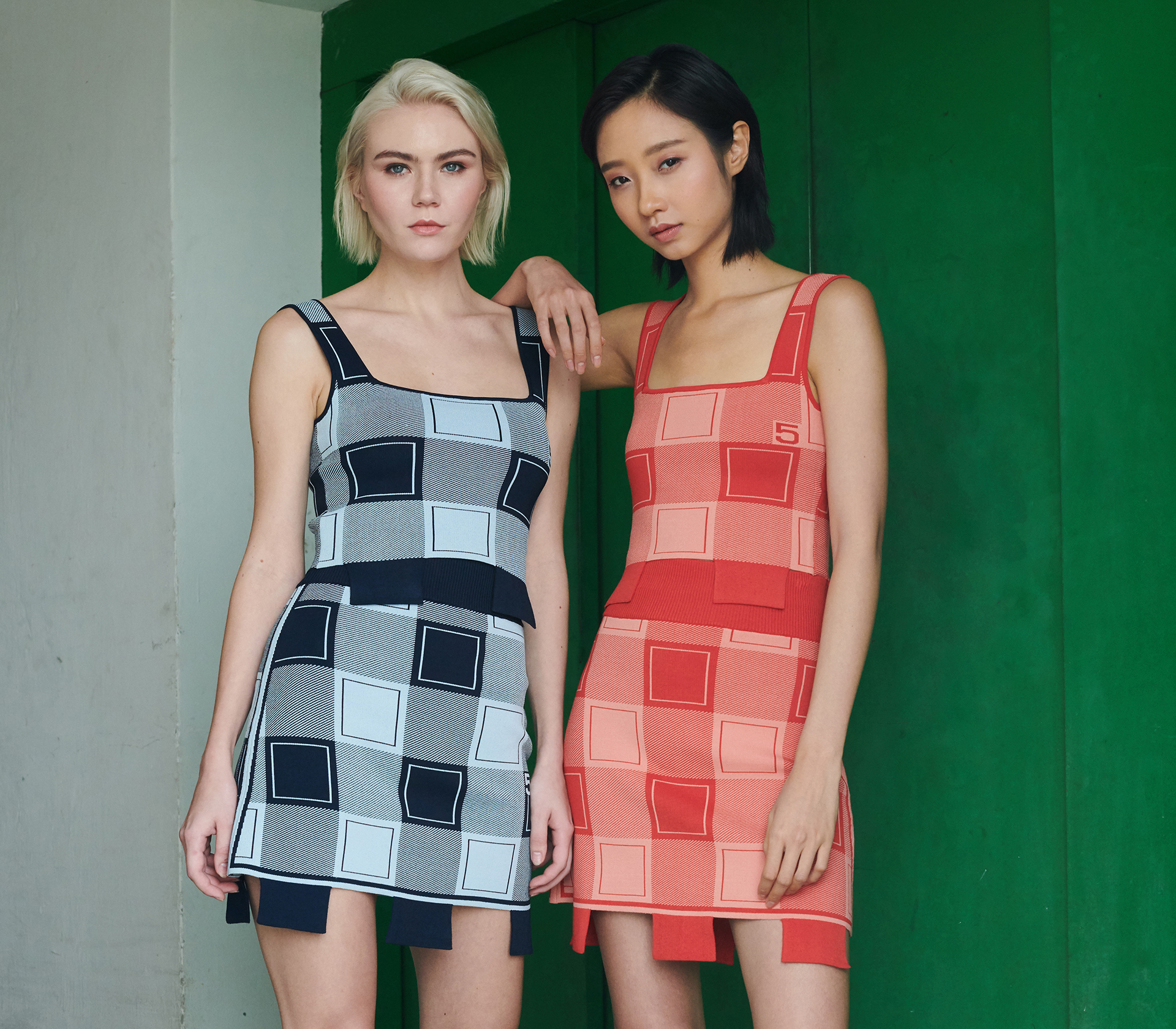 Being the world's only omni-channel platform that exclusively champions Asian designers and labels from around the world, we are thrilled to team up with New York label, PH5, for the second instalment of the 'x SocietyA' Project – a 5-part collaboration series conceived in celebration of our five-year milestone.
Here's a behind-the-scenes glimpse of the PH5 x SocietyA photoshoot:
Models: Kaigin Yong & Anna O (NOW Models Management), Studio: Mount Studios
Collectively dreamed up by our team of buyers and PH5, revel in the art of knitwear with a unprecedented curation of PH5's best-selling styles reinterpreted in charming new colours. Revered for their innovative, functional and stylish take on knitwear, glimpse into the near future as the limited-edition PH5 x SocietyA capsule collection is set to exclusively feature a couple new silhouettes from their yet-to-be-released Spring/Summer 2020 collection.
Drawing inspiration from the principle of Yin and Yang, the collection comprises five notable pieces, each available in two distinct and contrasting colourways. Be it the fiery yet sweet combination of red, crimson and peach hues, or the muted but warm tones of navy, grey and sky blue; live your best life and embrace your curves with PH5's signature figure-flattering silhouettes that are bold, chic and always functional.
Established in New York in 2014, PH5 is a contemporary women's knitwear brand founded by Wei Lin, the daughter of a large knitwear manufacturer, and created by a Parsons-trained, award-winning designer, Mijia Zhang. Empowered by its mission to challenge the conventional perception of knitwear, the innovative label marries whimsical designs with architectural dimensions of knitting technique. Taking the world by storm with their breathable, lightweight, colourful and fashion forward knitwear designs, PH5 is the epitome of edginess with a touch of femininity.
"Following the success of our first capsule collection with Sean Sheila, we are beyond excited to turn it up a notch with the PH5 x SocietyA capsule collection. Aside from being one of the few brands who has been with us since the beginning, this collaboration is doubly meaningful as PH5 coincidentally celebrates its 5th anniversary too," says Ms Lily Hamid, our General Manager & Buyer. "Led by two strong women whose aim is to create stylish yet functional knitwear for women all over the world, it's no surprise that PH5 has captured the hearts of our shoppers with every new collection. And with the PH5 x SocietyA collection, we have no doubt that it will be a hit especially with the season of holiday parties just right around the corner."
The 'x SocietyA' Project is our first collaborative effort with selected designers from our ever-growing stable of brands. In celebration of our 5th anniversary, the 5-part collaboration series is a testament to the amazing relationship and rapport that we have built with our designers and ardent supporters since our inception.
Stay tuned for more updates about the 'x SocietyA' Project which will include upcoming collaborations with Korean contemporary fashion brand, LIE and emerging Korean label, Tibaeg.
Also available at
SocietyA Flagship Store
#03-14A, Takashimaya S.C., Ngee Ann City