Part of an ongoing series called SocietyA Community, Vanessa Paranjothy of Freedom Cups shares on her journey, the stigma of menstruation and the benefits of a menstrual cup. 
For Vanessa, her first encounter with a menstrual cup involved a trip to Guatemala – and it wasn't even her own.  
"One of my close friends got home from an internship in Guatemala and was telling me about his colleagues who swapped to using menstrual cups and swore by them, and I was intrigued," she tells us. "I began to ask questions, 'What is a menstrual cup? How does it work and why have I never heard of one when I have had access to the Internet for a decade?'." 
These questions eventually led her on a journey of discovering the uses and benefits of a menstruation cup, which eventually birthed her company, Freedom Cups.  
Founded with her two sisters in 2015, the local social enterprise creates menstrual cups, whilst running a buy-1-give-1 program that aims to put a menstrual cup in the hands of underprivileged women who may not have access to proper female hygiene products. 
"I personally think it is a crime that so many of the world's women have little access to clean water, toilets, or pads and tampons over the course of their monthly bleeds in the 21st century," she asserts. "This is why the work we do in underprivileged communities is so important to us – because it is so necessary and because it is an issue that should be solved with our generation." 
Even as the world coped with the onslaught of pandemic-led changes, Freedom Cups continued to stand by their pledge in distributing these cups to women in need. 
"The biggest change that the pandemic has brought is that we no longer stage our distribution projects in person," Paranjothy explained to us. "The highlight of our company has always been the work we do in low-resource communities, so this is one change has taken a lot of getting used to. We now ship our cups out to our NGO partners on the ground for distribution. While it has been slightly disorienting, we are trying to take it in our stride, using this as an opportunity to work on our model, curriculum, and delivery, while counting down the days till we get back on the ground." 
In bringing up the topic of curriculum, Paranjothy openly shares that education her tool in breaking down the taboo and stigma around menstruation. 
"There is still this idea that menstruation is a personal issue, or one that should be relegated to female circles, or one that is not an appropriate topic of open conversation," she explains candidly. "Freedom Cups addresses this with education. We continue to learn from as well as educate the women on the ground we work with, and we do the same with women in more mature markets through outreach events, panel discussions, online content, and engagements with schools and corporate entities."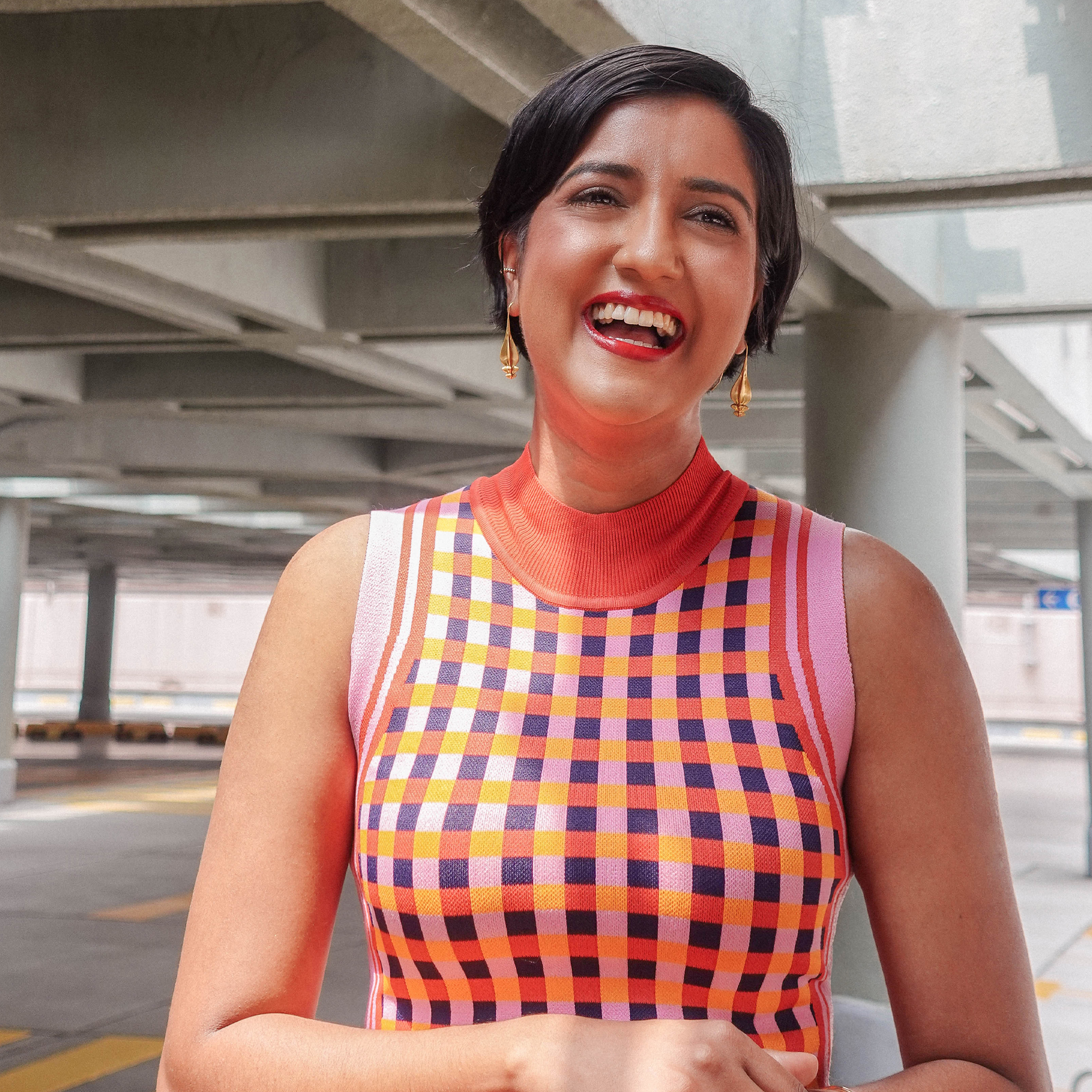 Paranjothy admits that even in 2021, periods are "a problem everywhere." 
"[Period-related issues] take on different shapes and forms in different places – whether it is because of health taxes, or access to period products, waste management, or education, but periods are still an issue even in the 21st century." 
Since the conception of her company, Paranjothy has been on the receiving end of many accolades, including being listed in Forbes' 30 Under-30 Asia and being invited to attend the Obama Foundation Scholars Programme at Columbia University in 2018 – an opportunity that she says has "shaped me in innumerable and indescribable ways". 
"Apart from the personal growth that came with experiencing New York and the USA so intimately, there was the exposure we had to many of President Obama's top-level administrators like current Director of National Intelligence Avril Haines, Secretary of the Treasury Jack Lew, former United States Ambassador to the United Nations Samantha Power, and many others," Paranjothy lets on. "A lot of our work centers around convincing people to move toward more sustainable options on the personal as well as the policy levels, and one of my biggest takeaways was seeing things from the perspective of government." 
Yet for someone who has accomplished so much in her time, Paranjothy remains firmly grounded. Arriving for our shoot on a busy Wednesday afternoon, she is happy to chat about her work, about life; and when asked by a female staff about what a menstrual cup is, she readily dispenses information on its health benefits (zero risk of getting toxic shock syndrome) as well as its environmental advantages (easy to clean and reuse). 
And sustainability is a key focus for her company too. 
According to Ocean Mimic, an organization that advocates for healthier, plastic-free oceans, 1 in 100 pieces of plastic in today's oceans is a period-related product. Another study done by the Marine Conservation Society approximates that an average of 4.8 pieces of menstrual waste are found per 100 metres of beach cleaned. These plastics – ranging from tampon applicators and panty-liners and backing strips – either remain in landfills or on beaches without the possibility of biodegrading, thereby posing a health risk for animal life residing in these areas. The alternative scenario? They get broken down into millions of tiny microplastic particles, which find their way into our systems via the animals that ingest these particles. 
Either way, there is nothing good that would come out of it.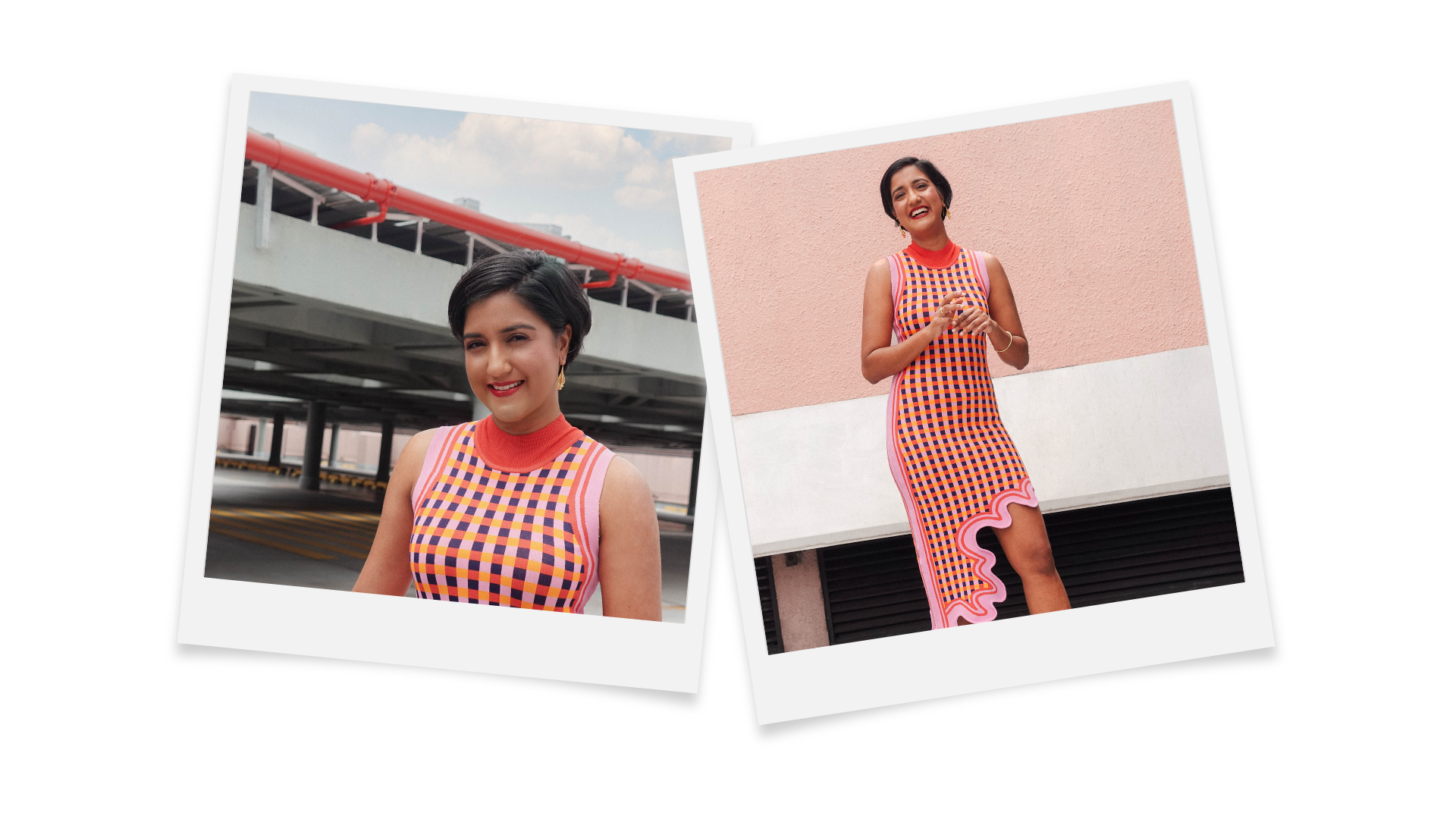 That is why Paranjothy believes in the benefits of her menstrual cups. Each cup is designed to be reusable, lasting an average of 10 years per cup. This allows you to drastically reduce your plastic waste creation, as compared to usage of other menstrual products like tampons or sanitary pads. 
"After finding out about menstrual cups and a bit of research later, it clicked in my head that this is the solution we've been waiting for. This is a long-term, economical, environmentally friendly, and comfortable solution to periods," she says. "It has been five years and we've not looked back since." 
So, what does the next chapter of Freedom Cups look like? 
For Vanessa, her vision for Freedom Cups comes in two words: scaling up.  
"We would like to scale up in the number of people using our products and the number of conversations had around reproductive health and women's bodies," she reveals. "We want to reach out to more women both in the developed markets and in underserved communities. We are convinced that menstrual cups are the future and would like women everywhere to experience the comfort, convenience, and freedom it affords. We would also like to build on the movement that Freedom Cups is – namely, a movement towards normalizing the conversation around pregnancy, periods, menopause, endometriosis, PCOS, infertility, contraception, and so on. Freedom Cups hopes to encourage women to get to know their bodies." 
Beyond the myriad of female health topics, Vanessa's vision also touches on the topic of sustainability.  "Just as importantly, we want to expand the conversation surrounding the supply-chain, the manufacturing process, the ingredients used, and waste produced from the products we use. The more natural our period products are, then the better it is for our bodies and the earth. I hope we are able to shine more light on this massive aspect of the issue moving forward." 
For more information on Freedom Cups, please visit https://www.freedomcups.org.  
ABOUT THIS FEATURE 
SocietyA Community is an ongoing feature that seeks to uplift and amplify female voices who are making a difference, whether it is in their chosen industry or within the community. If you would like to nominate someone for a future SocietyA Community feature, please let us know by writing in to care@society-a.com.  
Photography: Zetty Ardila/SocietyA; Makeup: Special thanks to NARS.