From splashy colours to the must-have item of the season, these are the biggest fashion trends from Fall/Winter 2021!
As the world begins to emerge from the confusion brought on by last year's pandemic, and as we continue to acclimate and find new habits and lifestyles in endemic times, we are finally looking forward to enjoying time outdoors with our favourite fashion items.
It seems that our designers are right there with you. This season, they didn't hold back on the panache and flourish. Instead, they sought to define the purpose of fashion in these new days, and continually make sense of what it means to dress up in 2021.
With that in mind, we've put together a crash course on the biggest trends for FW21, and how your favourite Asian designers from SocietyA have made them wearable for you.
01. Red Letter Day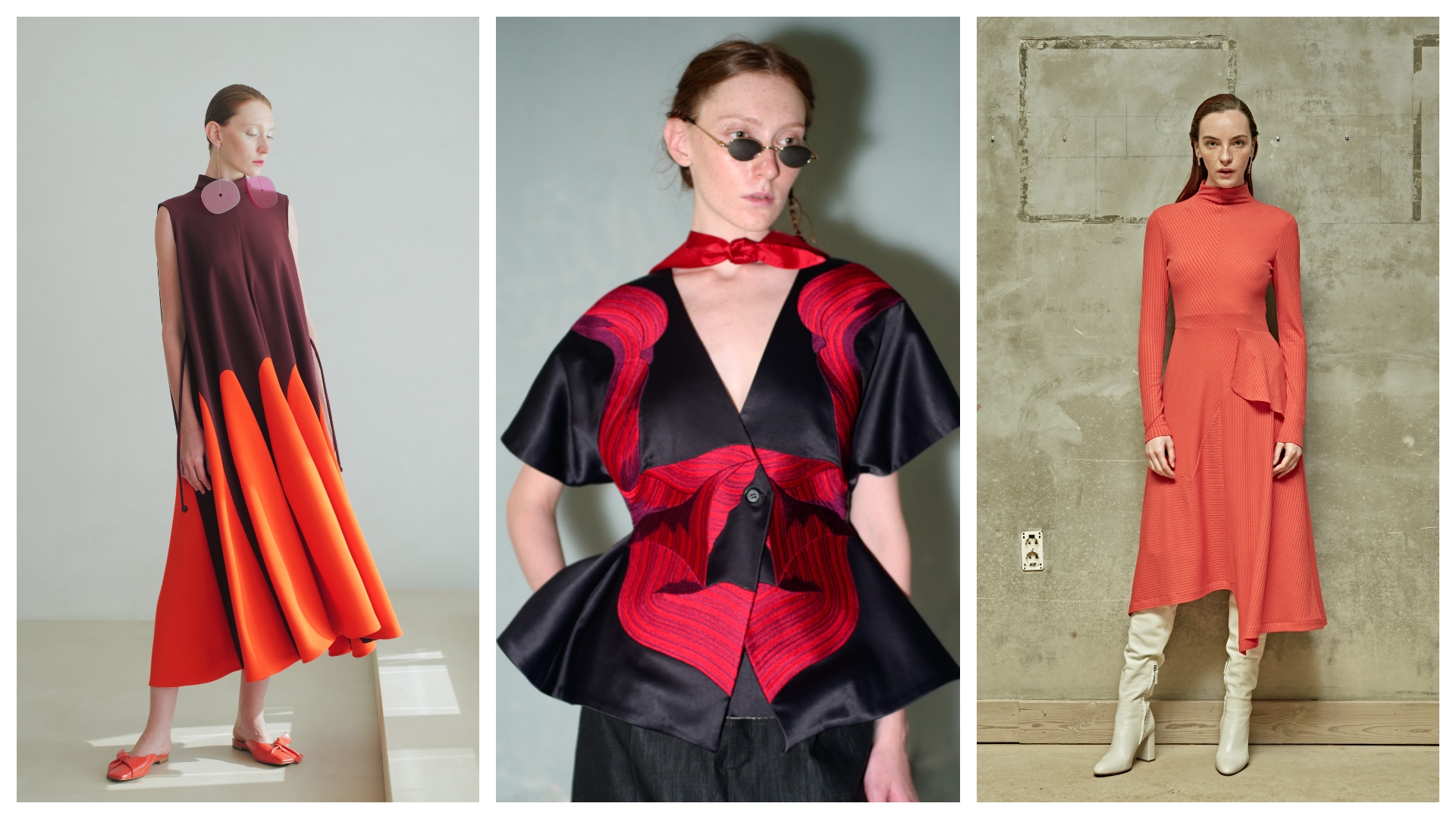 L to R: Peggy Hartanto, Sean Sheila, LIE
Red took centerstage this season in several collections, with variations ranging from tomato to brick red. Peggy Hartanto worked a burgundy base with tangerine arches interspliced for dramatic effect, whilst Sean Sheila played hand-finished bright red embroidery against a black kimono. At LIE, it came in a shade that could almost stop traffic.
02. Shaping Up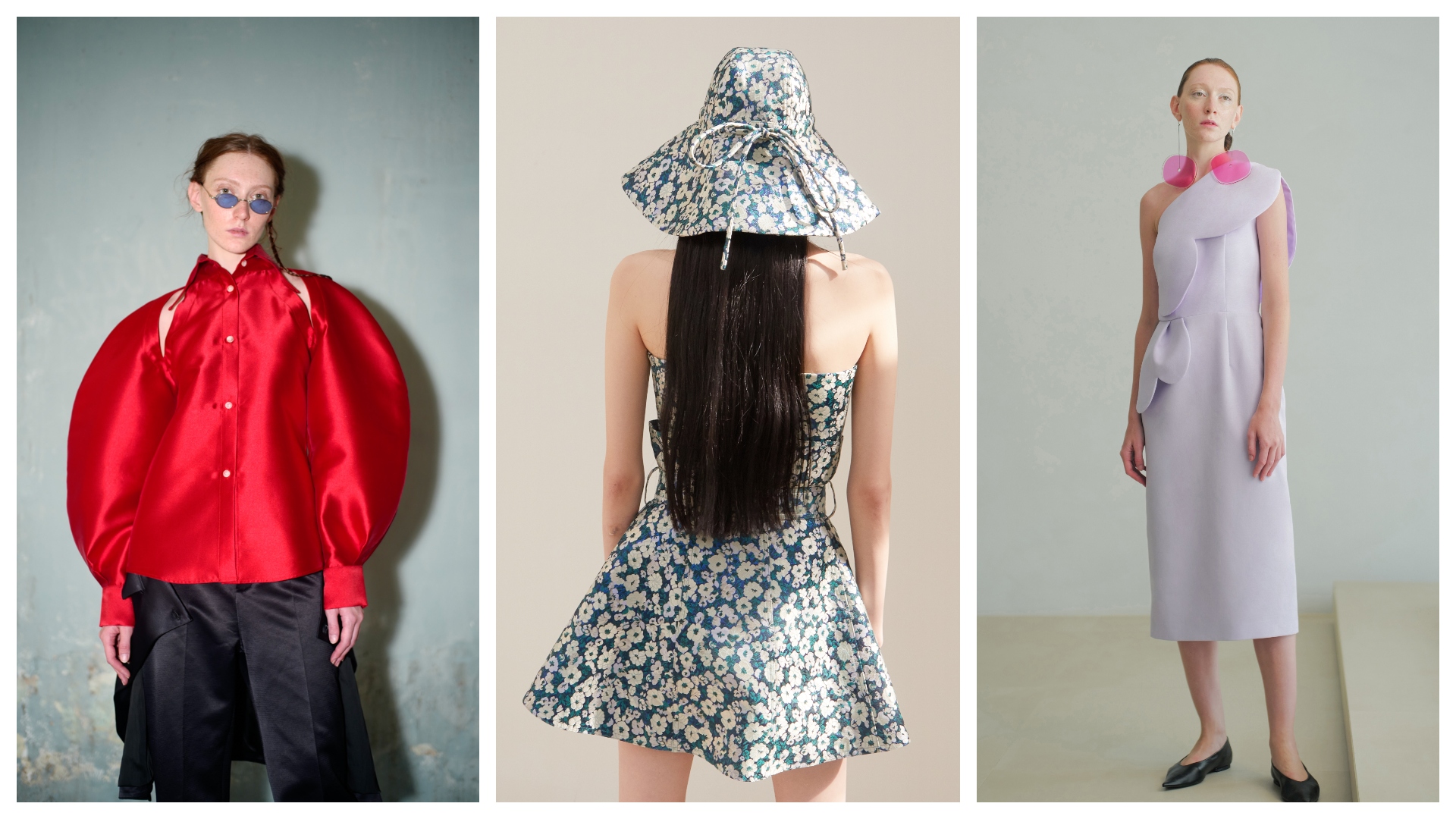 L to R: Sean Sheila, KIMHEKIM, Peggy Hartanto
Go bold in this season's sculptural forms. At Sean Sheila, rounded sleeves amped up the drama – the red certainly helped – whilst KIMHEKIM showed a floral jacquard mini skirt that held its flared cut perfectly. Then, there was Peggy Hartanto, whose scalloped edges lent a thoroughly modern feel to her collection.
03. Get An Edge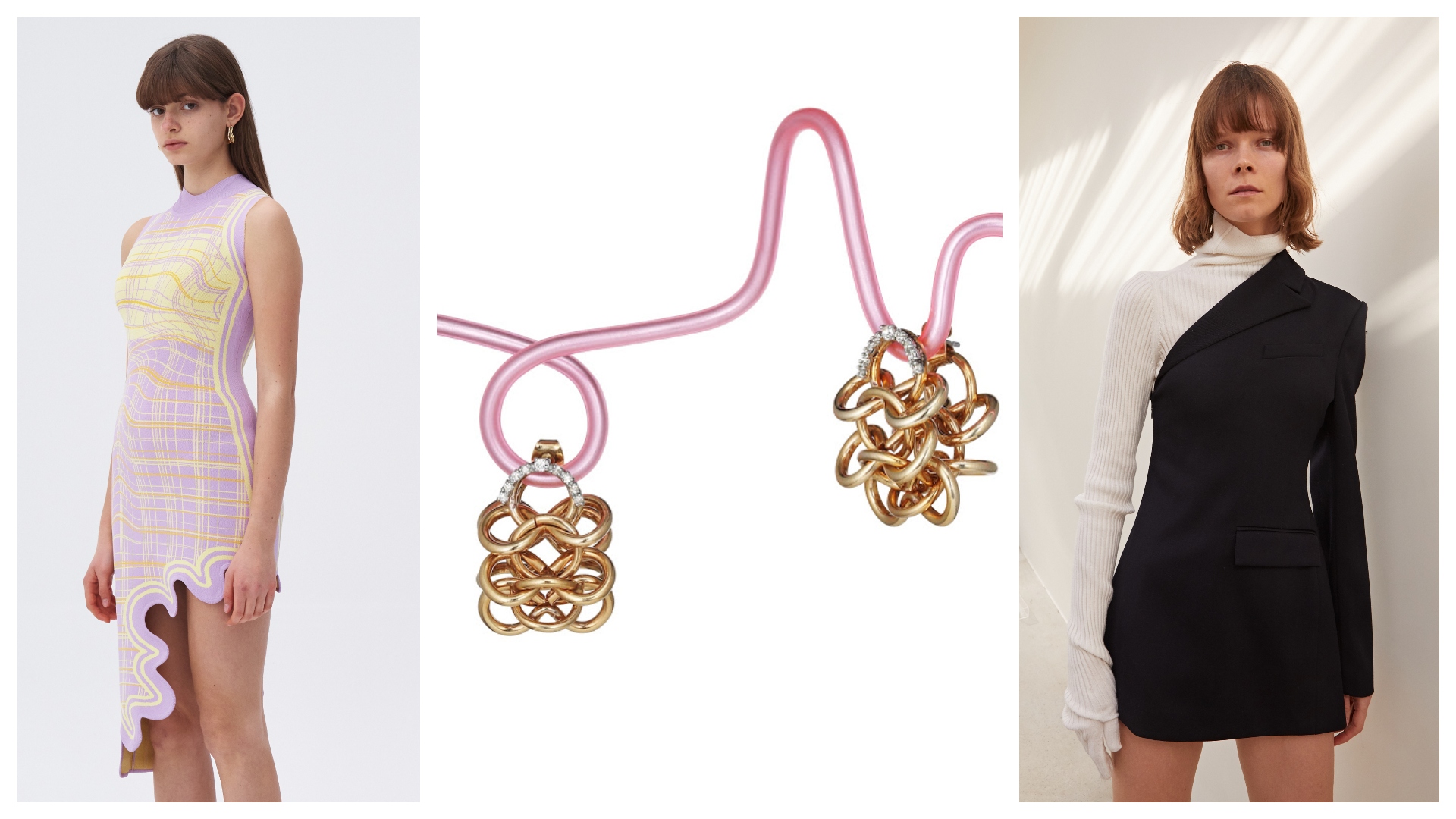 L to R: PH5, P by Panache, KIMHEKIM
Amidst the elegant forms of the season, a rebellious streak could be found in some of FW21's edgiest offerings. At PH5, sporty dresses and knit tank tops beckon to be worn with sneakers to a cocktail party – forget the dress code! – whilst P by Panache showed several tough-girl chainmail jewellery pieces that would accent your look perfectly. At KIMHEKIM, the asymmetric jacket dress – a style favoured by BLACKPINK's Lalisa – makes a return to the spotlight.
04. Sweet Endings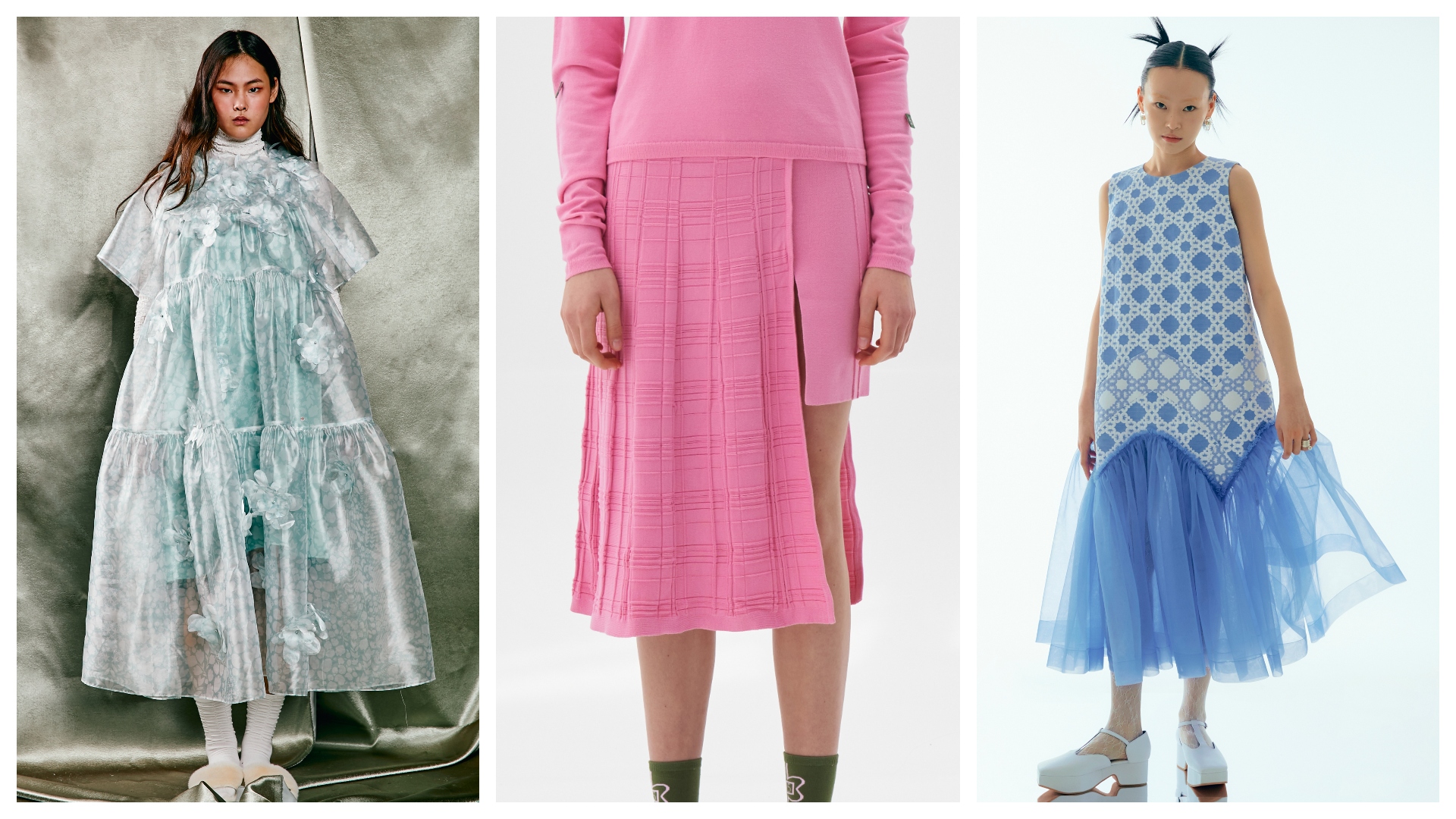 Who said Fall/Winter seasons had to be about dark colours? Defying this rule are the likes of Tibaeg's Cho Eun Ae, who showed a fresh shade of mint in the form of an ethereal organza dress, and PH5's asymmetric skirt in a colour that is reminiscent of candy floss. For a dramatic finish, MINJUKIM's tulle thriller ends the trend off on a sky blue high.
05. Turtleneck Takeover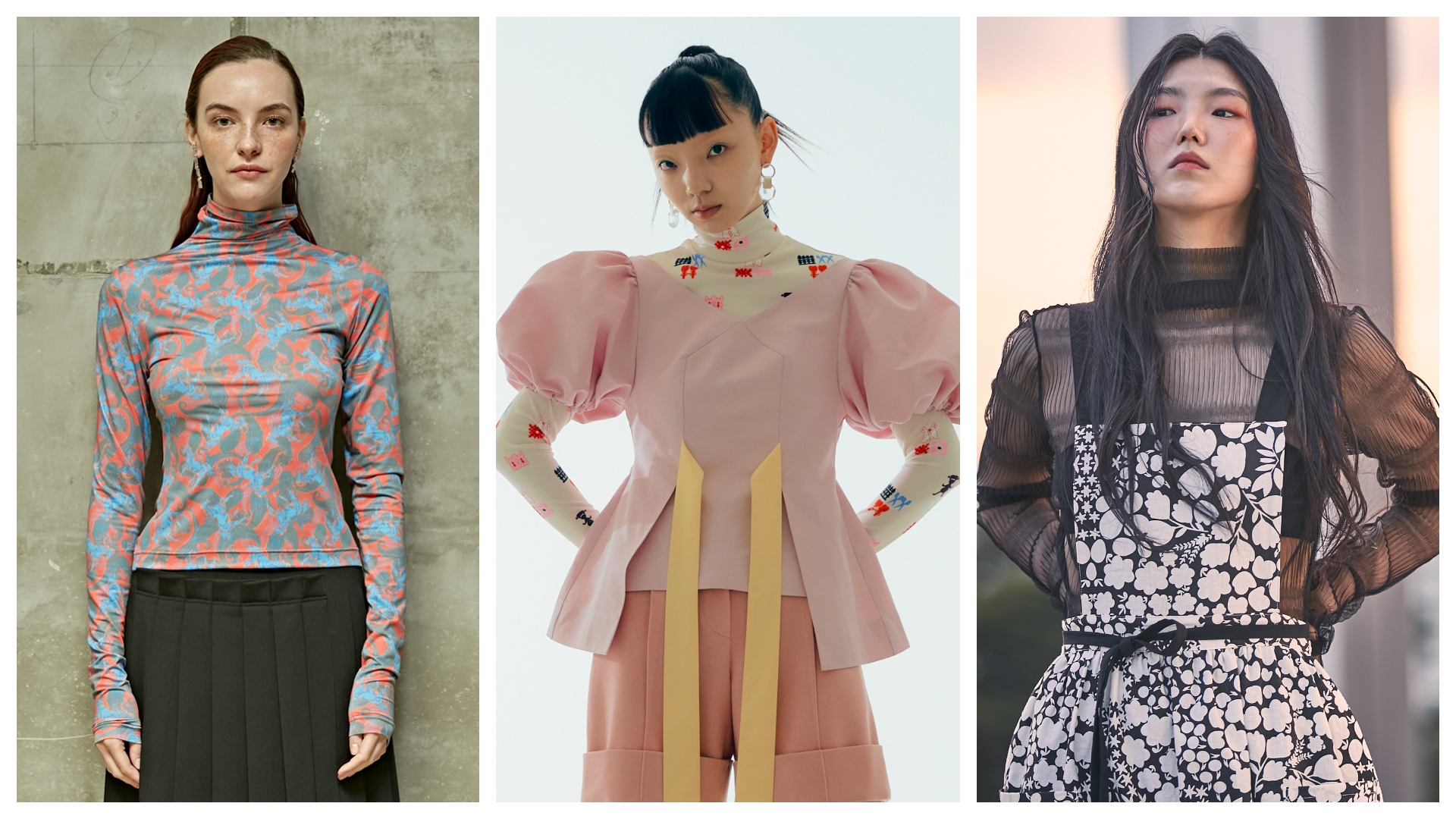 Want to layer in our weather? These designers have just the solution for that: lightweight turtlenecks. At LIE, it comes in a horse-patterned knit that is coloured in searing pops of red. MINJUKIM's clingy knit is decorated by paper bunnies, whilst Tibaeg goes for a sheer winner in pleated tulle.
You are invited to embark on your own personal fashion adventure this Fall/Winter 2021! Book a personalized appointment with one of our SocietyA Ambassadors and have a curated shopping experience put together just for you! To start, fill in our appointment booking form here.