Whether you're attempting a dramatic new top or a bright colour that isn't in your usual palette, we've got tips for you! 
Now that you've seen all of our new-season offerings from our designers, you're probably setting your hearts on a few of them. Perhaps you're finding yourself smitten by a bright yellow kimono, but you have no idea how you should be pulling it off. Or you pick out a set of matching jewellery pieces that you just have to have, yet you wonder if you might look like a Christmas tree if you wear them. 
Worry not – we're here to help. 
In the first part of an ongoing series of style guides, we're going to show you how to wear this season's statement pieces and bold colours. By the end of it, you'll be a pro at working these scene-stealing looks. 
EVERYDAY STATEMENT LOOKS 
Tip #1: Monochrome Magic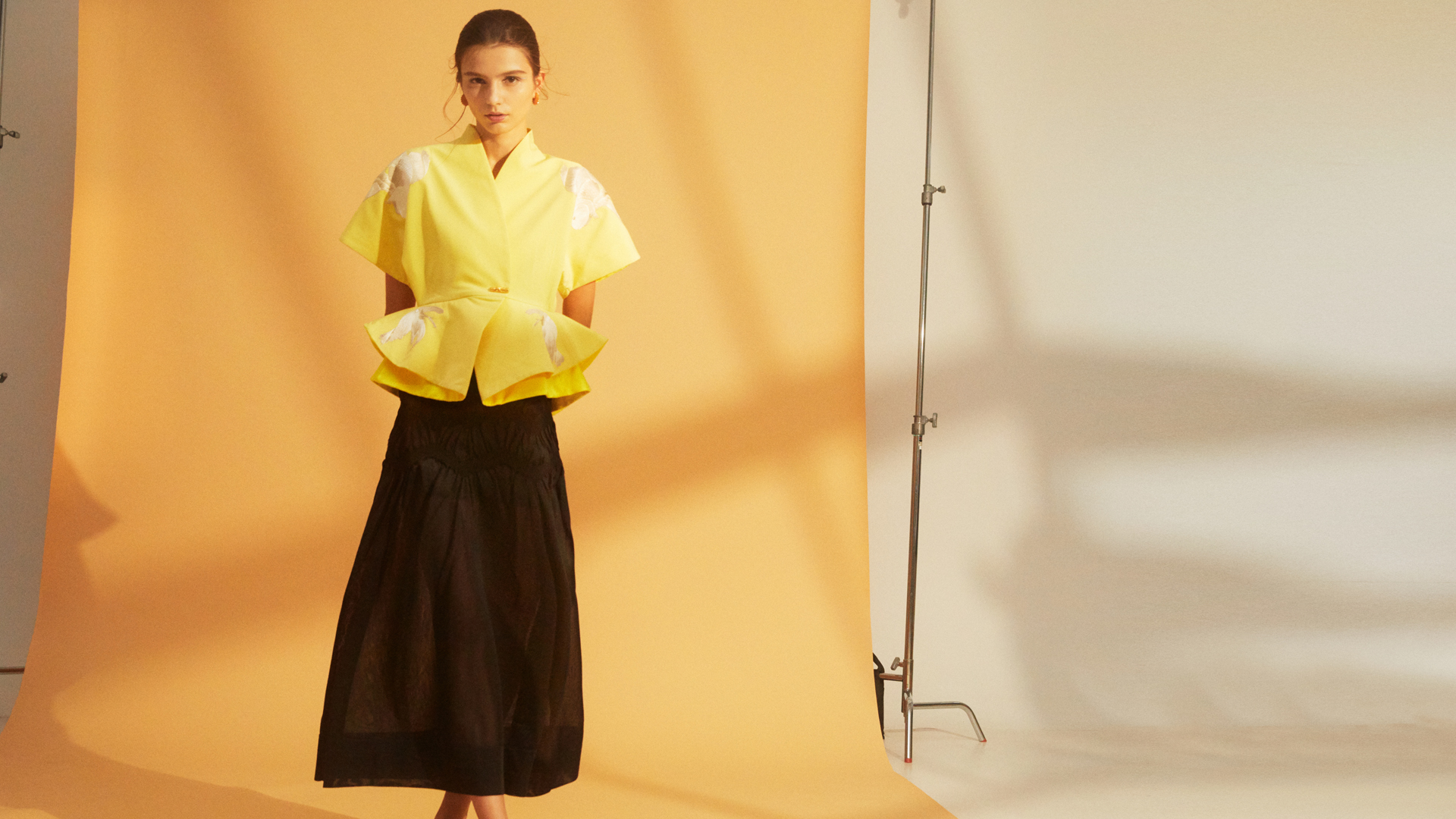 Black or white pieces can help direct attention to your statement piece without risk of clashing. Here, a black skirt plays the perfect partner to a bright lemon-hued kimono. 
SS21 Signature Yellow Kimono, from Sean Sheila; Aurora Organza Long Skirt, from PH5. 
Tip #2: Just Add Jeans 
Ground a bold top with casual jeans! Not only does it tone down the dressiness of the look, it also offers a functional ensemble that won't look sloppy. 
Kan Top, from Peggy Hartanto; Label Skinny Fit Jeans, from KIMHEKIM. 
Tip #3: Keep It Simple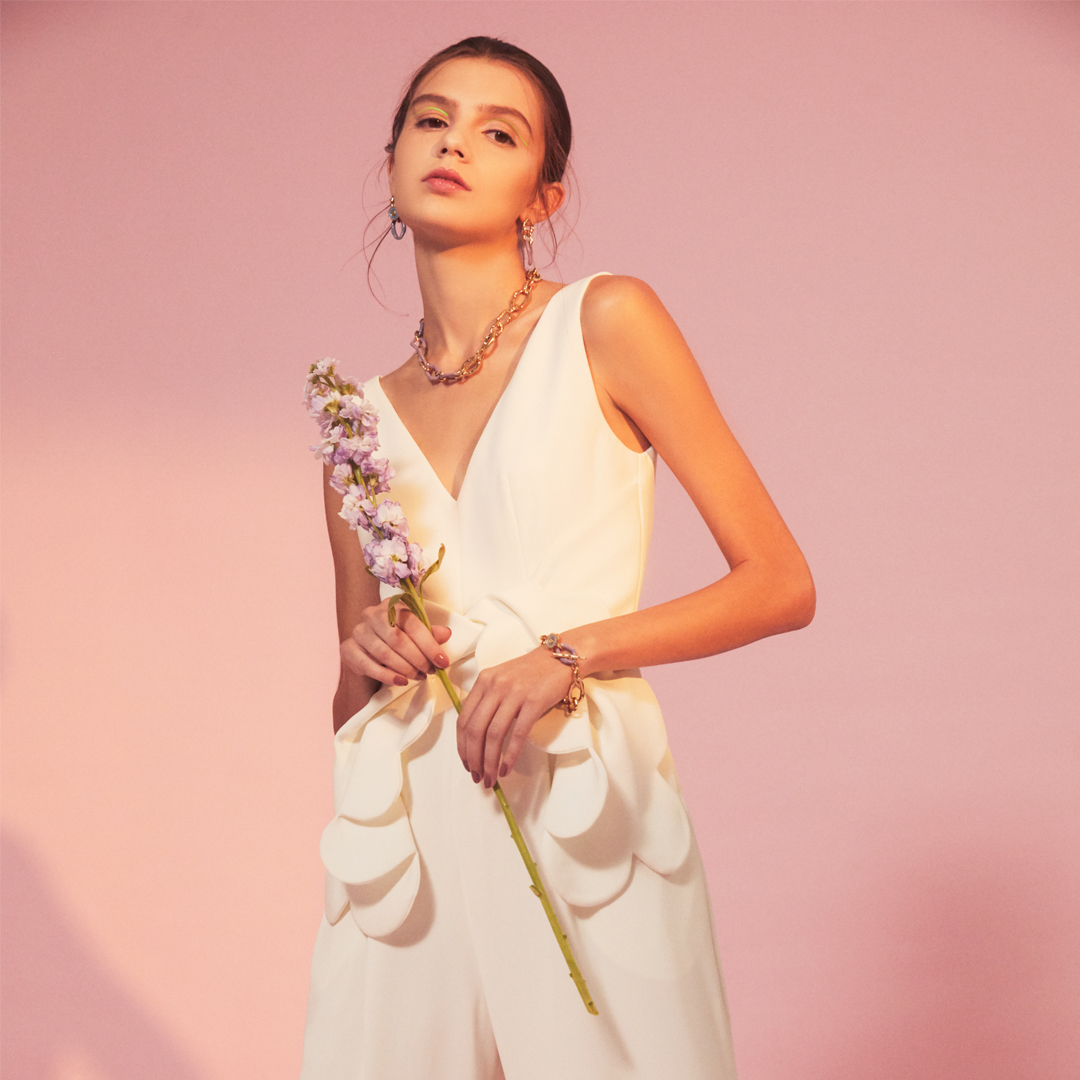 This tip works especially well for when you want to wear more statement-looking jewellery. Dial back on the outfit and stick to a simple neckline to avoid complicating the look. 
Tokonoma Jumpsuit, from Peggy Hartanto; Lotus Door Drop Earrings, Lotus Door Necklace, and Lotus Door Bracelet, all from P by Panache. 
CONFIDENT COLOUR 
Tip #1: Go To Great Lengths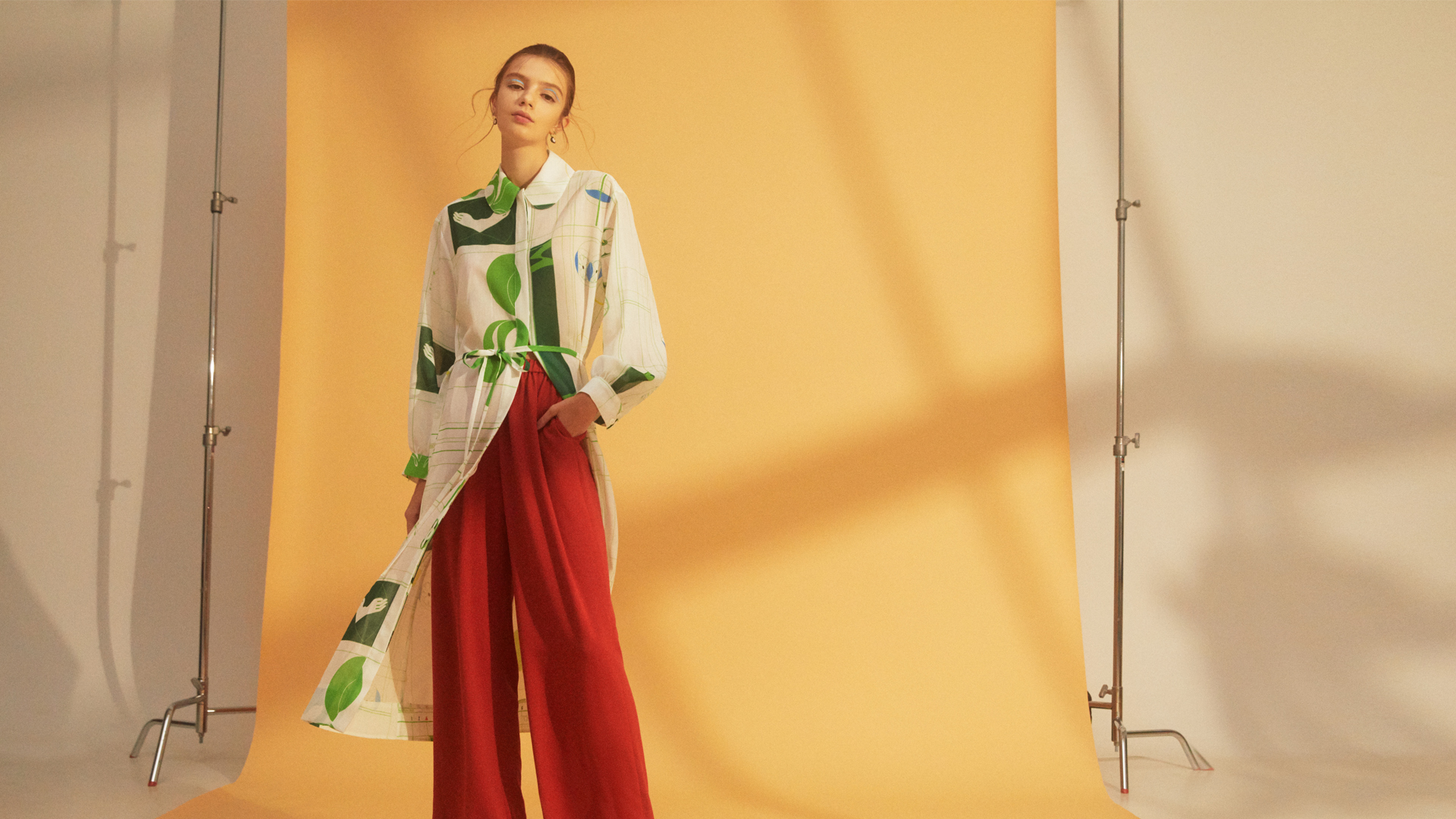 Experiment with a printed shirt dress over a pair of block-coloured trousers. You get plenty of function and drama! 
Basic Shirt Dress, from MINJUKIM; Kegon Pants, from Peggy Hartanto. 
Tip #2: Remember Your Accessories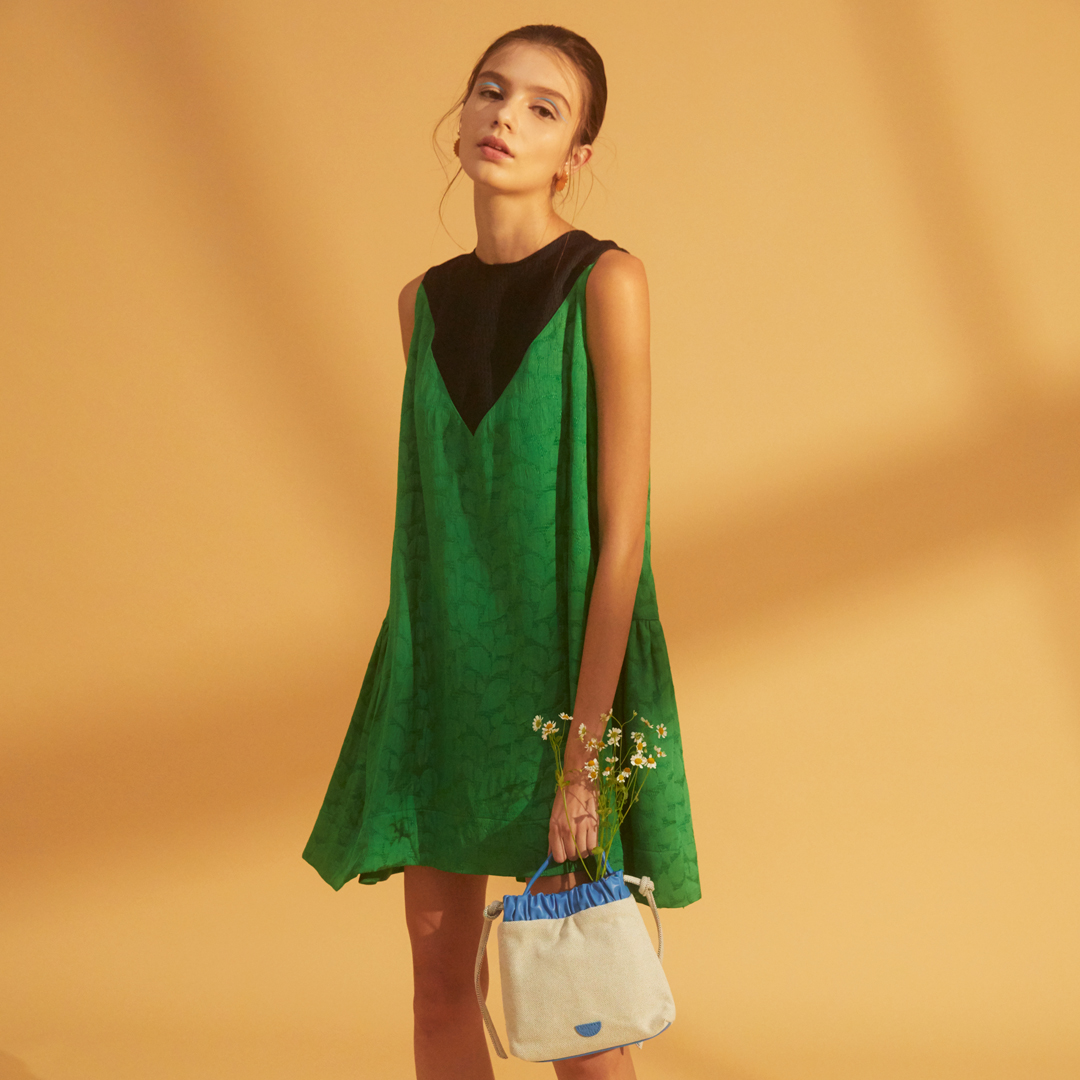 Wearing a block-coloured dress, but want to jazz it up a bit? Introduce an extra colour by adding a bright bag or shoe. 
Ruffle Dress in Black and Green, from MINJUKIM; Issa in Acqua, from Haliet. 
Tip #3: Mix It Up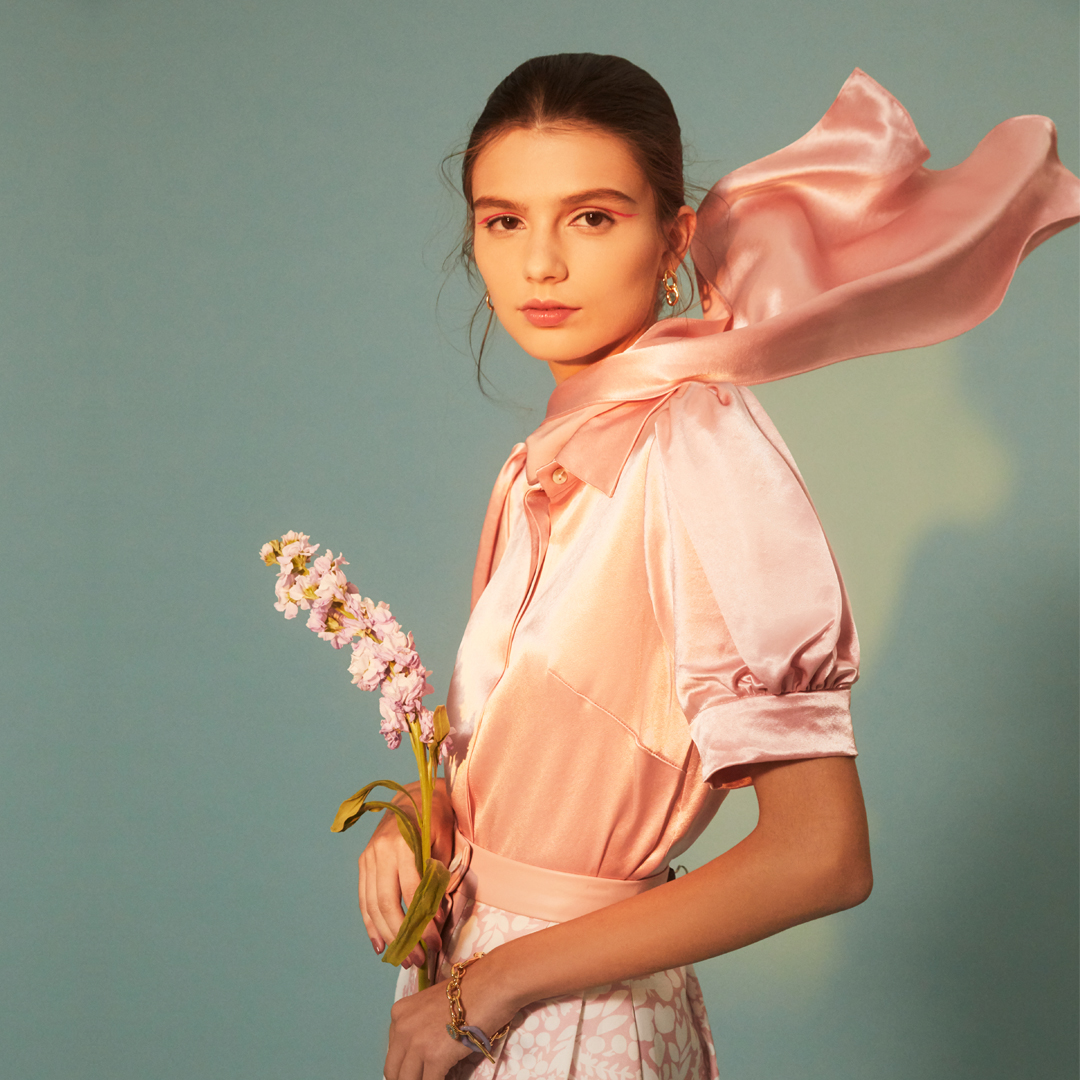 When going for a head-to-toe colour, try playing with different textures! It adds visual depth to the look and introduces subtle drama. 
Shirt with Sash, from Jonathan Liang; Forest Skirt, from Tibaeg. 
We want to welcome you to experience our SS21 collections through a personalized session with our SocietyA Ambassadors, where you can experience the stories behind the designs, get useful fashion tips and be clued in on the newest styles. To book a styling appointment, please call +65 6331 4848, email concierge@society-a.com or WhatsApp us at +65 9655 5161.  
Shop all these pieces and more from your favourite Asian designer's Spring/Summer 2021 collection by clicking here.