Grey blazer, navy pants and a pair of sensible pumps – for most of us, that's the basis of a sensible work wardrobe. As you return to work this month, this is also an opportunity to relook at the workwear looks that you love and refresh the ones that feel tired and worn out. Because rather than blend in, you can use your clothes to stand out from the CBD crowd whilst still putting on a professional-looking front.
The trick? It's all in the details. To take your corp-wear look from dowdy to wow, the simplest way is to find little design elements within each item that sets you apart. Whether it's an interesting collar or a pattern that will earn plenty of cooing from your colleagues, here are five fast steps to upgrading your work looks.
1. Pick a dressier top
Why waste a beautiful blouse by hiding it underneath a stuffy blazer? Dressier tops are a great way to ditch the itchy wool jackets, but the important thing is that you want to strike a balance between formality and design. If it's got a bright colour, try picking one with a more minimalist shape, so you don't look like you're heading to a party instead.
MINJUKIM's emerald green top offers a slimming option for lovers of bold hues, as the black inserts on each side help divert the attention into the middle of the torso.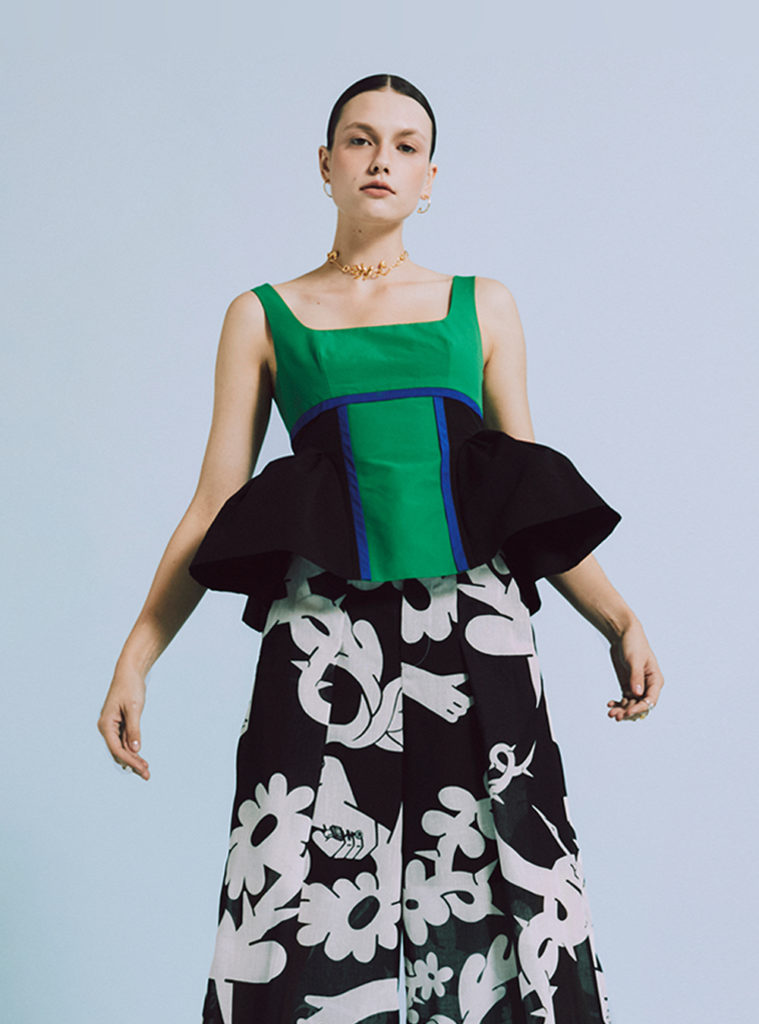 If you want to show a bit of skin, then pick a more neutral colour palette, like this one-shouldered D.Tale blouse. The best part is that it still looks fantastic even if you absolutely have to throw on a suit jacket for a big meeting.
2. A midi dress does wonders
There's something incredibly elegant about a midi length, which refers to a hemline that ends midway below the knee. It not only feels more grown-up and effortless, but midi-length hemlines are very appropriate for the workplace as well.
One great option comes from Akosee, where a luxuriously lightweight silk-cotton navy fabric gets cut into a figure-flattering sleeveless dress. Plus, the double-slits add a little sass into the design, don't you think?
There's also Peggy Hartanto's ochre midi dress that we love. With the cheery colour and a fitted waistline that comes with an attached belt (read: slimmer-looking figure), the star feature of this dress is the asymmetric hemline. It adds just enough flourish without overdoing it. Flowing down the front and side, these draped lines help draw the eyes vertically, giving you the illusion of height.
3. Upgrade your jeans
Casual Fridays are a great time to break out those denim blues for a comfortable workday at the office, but just because the dress code gets relaxed doesn't give you the green light to throw on a pair of ripped up jeans. Instead, use this opportunity to show your professional side by opting for a pair of smart-looking denim that can complement your look nicely.
LIE's faded jeans come cut with a high-waisted sash that gives you a smaller-looking waist, while darker side panels keep your gams looking lean and long.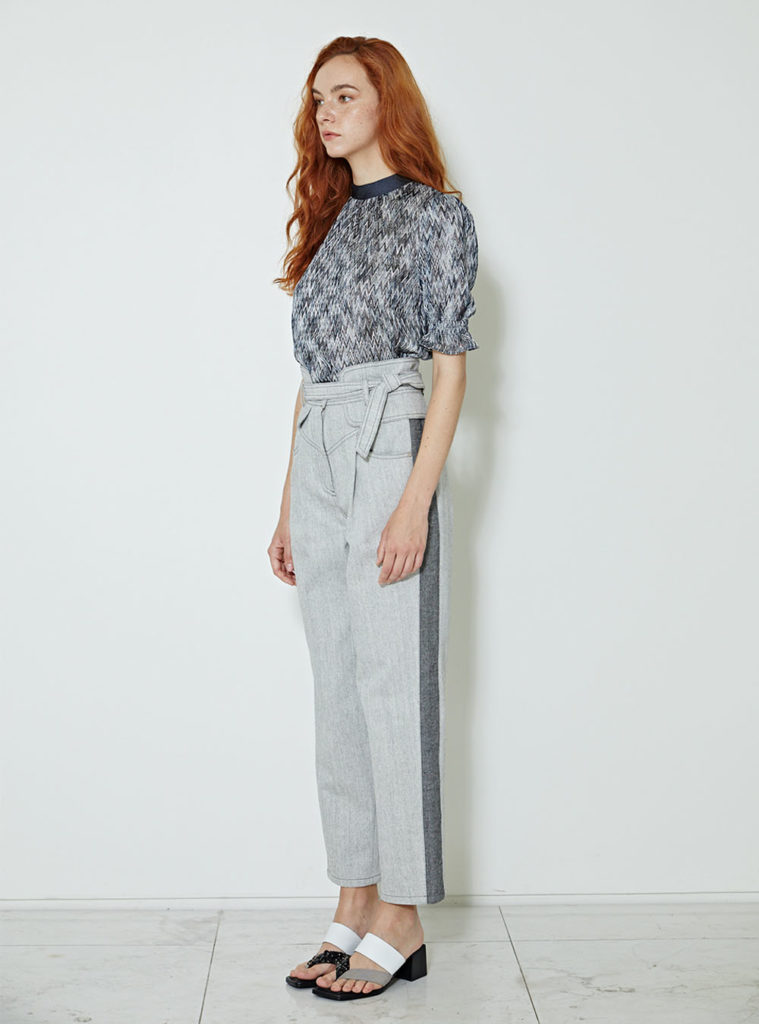 We love SOE Jakarta's tailored denim pants as well, which combine the casual comfort and cool factor of jeans with sharp tailoring lines. Tuck a white boyfriend shirt into this and complete with a pair of kitten heels for a failproof look at the office.
4. Have fun with your skirts
Skirts help keep your look feminine, and we love that there is a myriad of options out there for you to pick from. The key is in making sure your skirt length isn't too short, as it might look more appropriate for a Saturday brunch with your family than a Monday meeting with your boss.
SOE Jakarta's skirt takes on the usual pleated design with an interesting spin by featuring the fan pleats on each side of a raw-hemmed skirt. Thanks to the neutral colours of beige and copper, you can choose to pair this with a simple black top, or a bright silk shirt.
Another star piece is this sky-blue lace skirt from YCH. Even though the hem is made from sheer lace, it doesn't go above the knee, so you won't risk getting disapproving looks from HR. Plus, the interplay of textures means you can keep the rest of your outfit simple and effortless.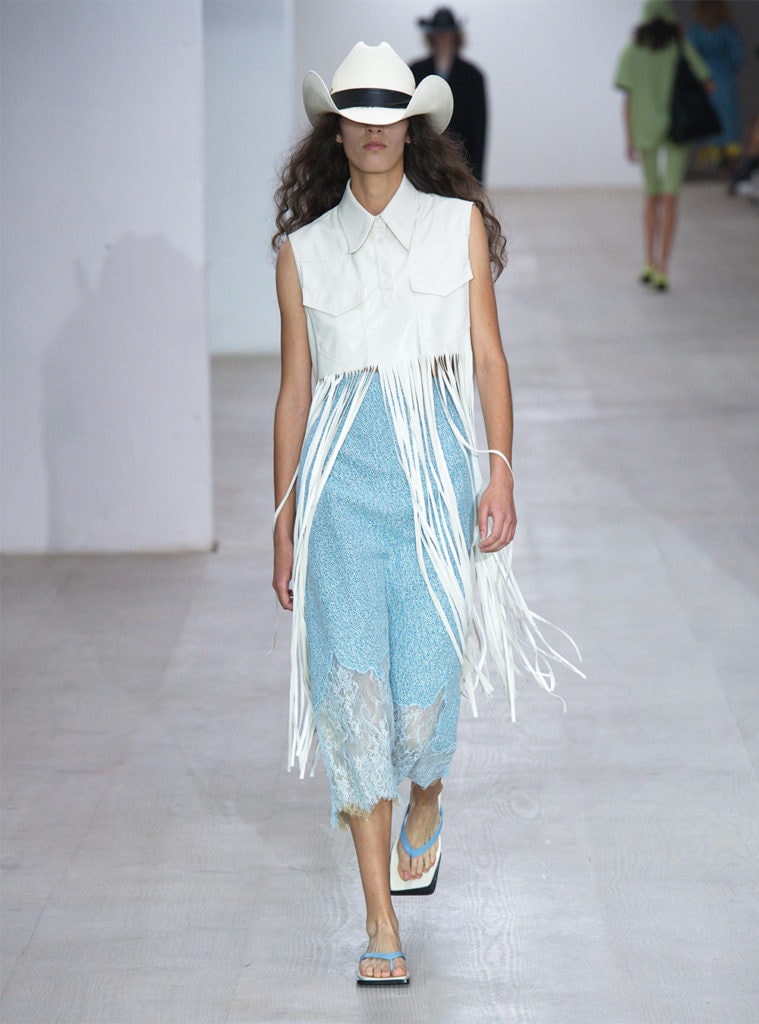 5. Trade-in your pants for some wide-legged trousers
We love a good pair of wide-legged pants, and we'll tell you why. Firstly, they offer a much more comfortable wearing experience than a regular pair of straight or tapered leg trousers. Think of them as a skirt, but you can sit however way you like without fussing around! Secondly, they are much more fun, thanks to the many variations that designers have come up with. From print to ruffled to minimalist, there's a pair of wide-legged pants for every style.
One classic one is MINJUKIM's dichromatic floral pants. Because they are already so iconic, make these trousers the spotlight of your look by dialling back on the rest of the pieces, and avoid clashing another pattern with the exaggerated floral print.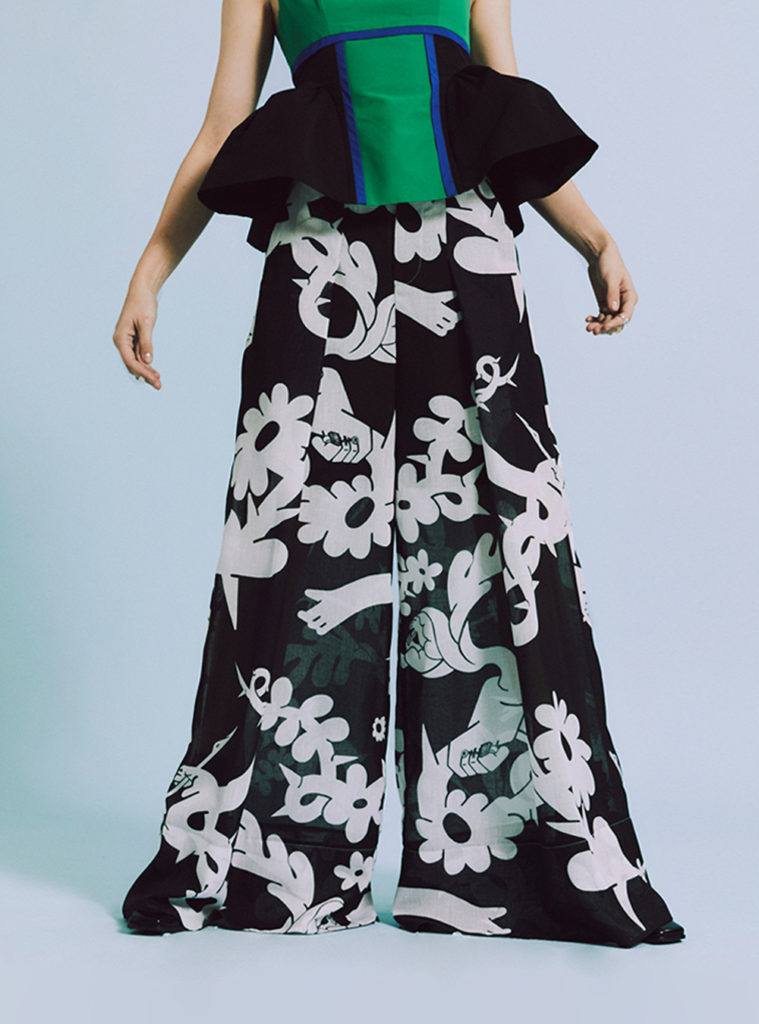 Also on our radar is Bourie's elegantly wide-legged pants. With a pleated waistband that emphasises your mid-curves, its minimalist design and versatile cream colour allows for you to play around with an eye-catching top or a colourful pair of shoes, whilst maintaining a polished appearance.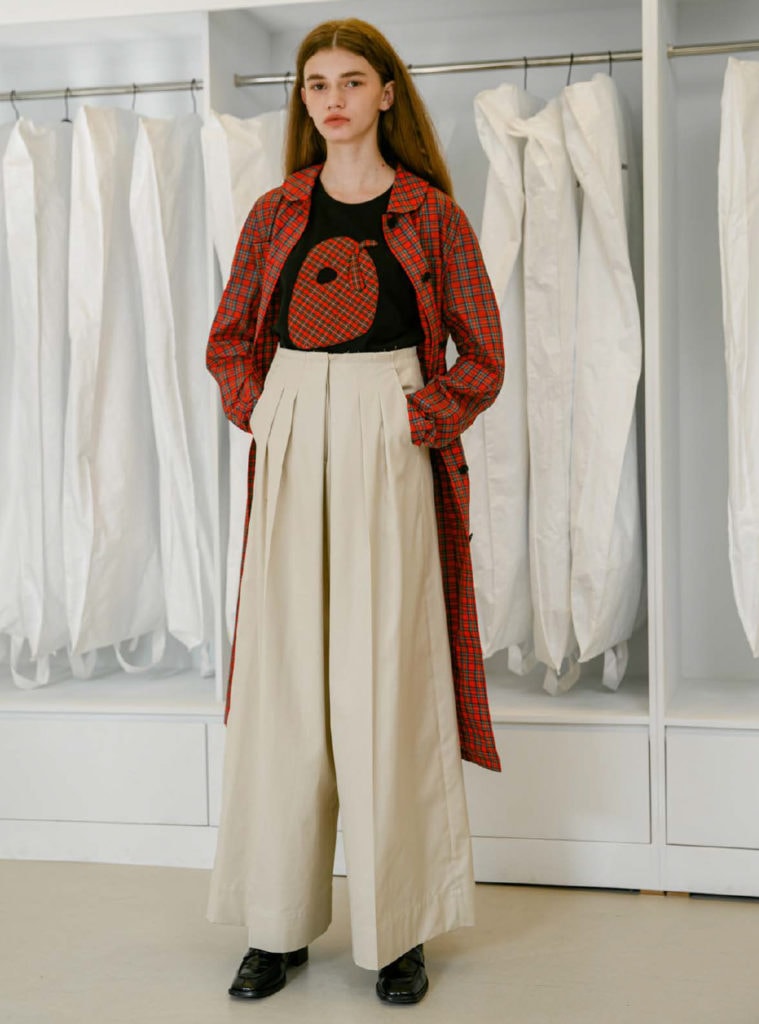 Bonus: Are you game to play?
To make shopping more fun and exciting, we're rolling out Surprise Sale Sets! The premise is simple, order a bag in a size measurement that fits you, and our curators will fill your mystery bag with items from some of our favourite brands.
There's Xinnatex, with their polished designs like colourful knits and ruffled skirts, all fit for every cosmopolitan woman's wardrobe. Tibaeg's sale sets will surprise you with their signature colourful prints, guaranteed to brighten up your day, while LIE's penchant for feminine silhouettes and colours will work with just about anything you have in your closet. For something a little dressier, Aijek's architectural lines and day-to-night separates offer up effortless ease.
But the best part of all? You get to enjoy about 80% of savings when you buy a bag, so you can get more out of your dollar. Pick from a Duo or Quattro set, which offers you two or four styles respectively, and show off your new buys at the workplace after!