SS20 is here and one of the most exciting seasons we've stocked to date. Read on as SocietyA General Manager & Lead Buyer Lily rounds up our favourite trends of the season and how to wear them, introduce some new labels and show you your new must-haves.
Hello, TOTON.
We're always on the hunt for new designers to work with and to bring breaths of fresh air to our SocietyA round-up of brands. This SS20, we're proud to introduce Indonesian label TOTON.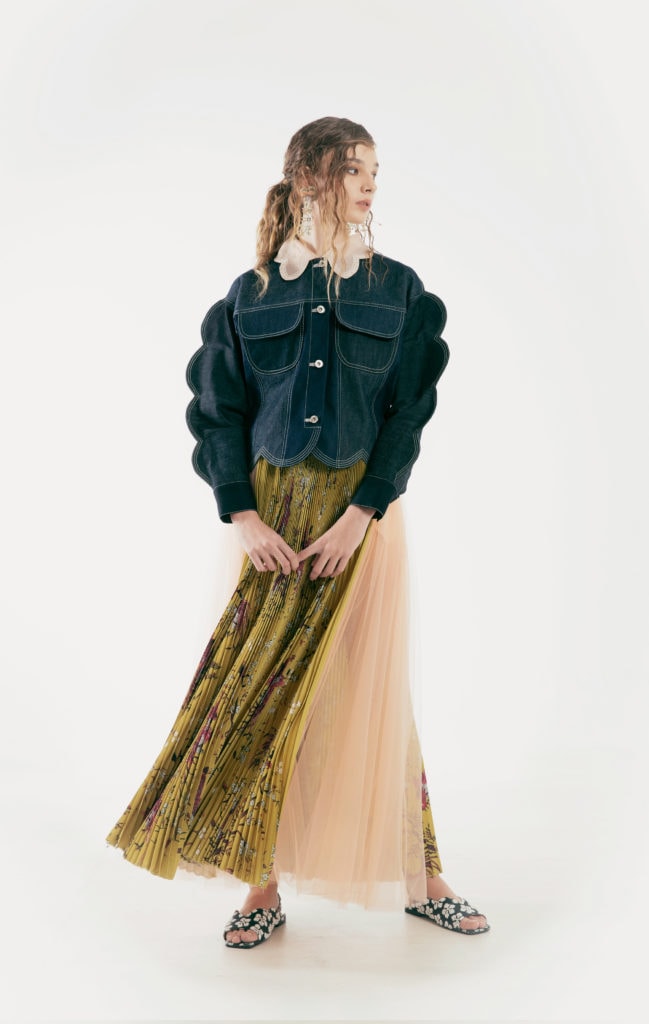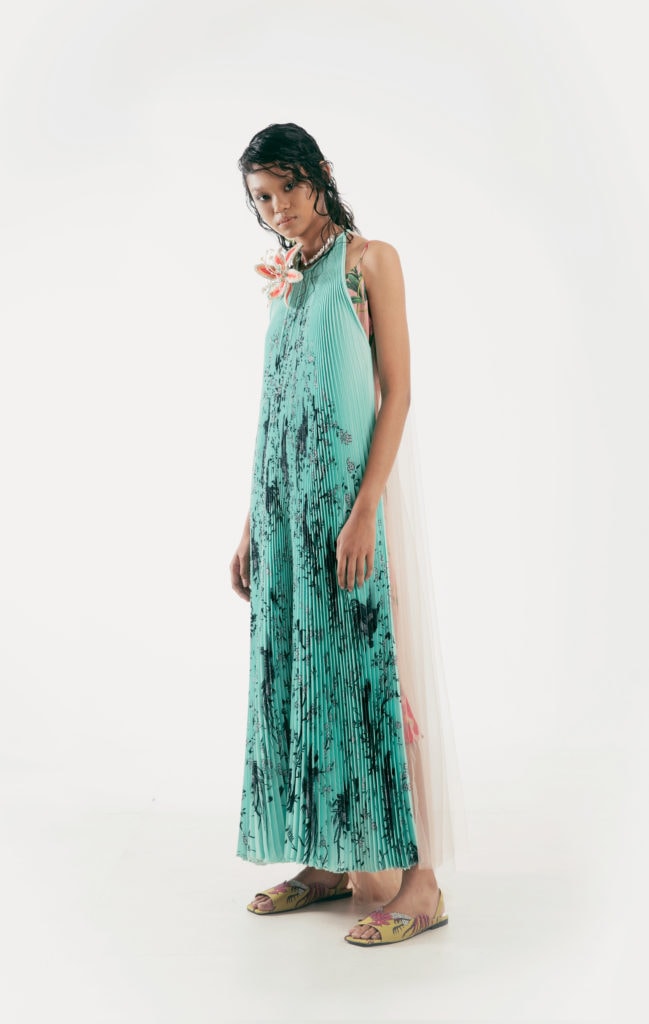 TOTON is a retelling of Indonesia's inherent stories through fresh eyes and a new vision. It is a contemporary womenswear brand that explores the nation's natural beauty and diverse culture with modern reinterpretations, celebrating Indonesian heritage while deconstructing traditions for a new approach in women's ready-to-wear fashion.
Born in Makassar and raised by his seamstress single mother, designer Toton Januar developed a fascination with the artisanal aspect of design at a young age. He relocated to Jakarta, obtaining a degree in Media Broadcasting while working as a designer for one of Indonesia's most prominent fashion designers. The job, along with his modelling career gave insight into the creative industry in general, Indonesia's in particular.
He further sought to broaden his design vocabulary by taking a course on Fashion Study at Parsons New School of Design in New York. He started TOTON to provide an answer to the modern women's need of individual style.
TOTON's SS20 Collection will be available mid March 2020. 
ECO LEATHER
For his SS20 collection, designer Yoon Choonho of YCH draws inspiration from feminism and how it's portrayed differently across various countries. With the idea of Annie Oakley, a 19th century female sharpshooter and show shooter famed for beating her male counterparts in competitions, at the forefront of his collection, Choonho presents a collection that is cool yet understated.
What I loved most is his use of eco leather, that is really on-trend now that everyone is hopping on the sustainability band-wagon. Wearing leather, eco or real, in our weather in Singapore is almost unheard of and almost only kept to footwear, but Choonho's collared, sleeveless vests that have bust-to-knee length fringe are perfect layering pieces for our climate.
YCH SS20 collection will launch on 27 February 2020.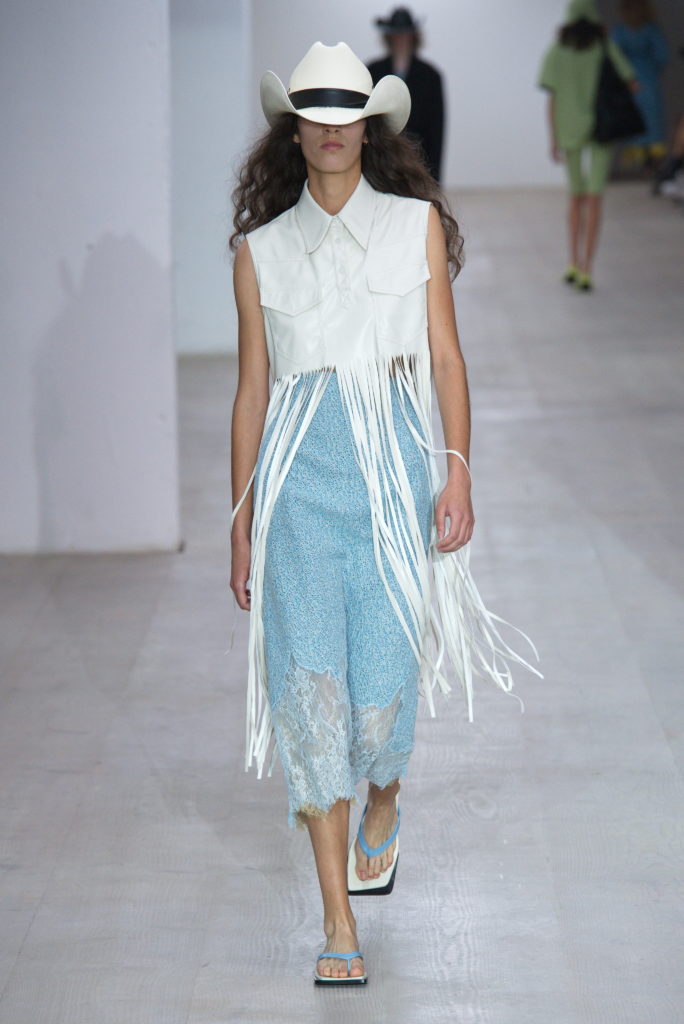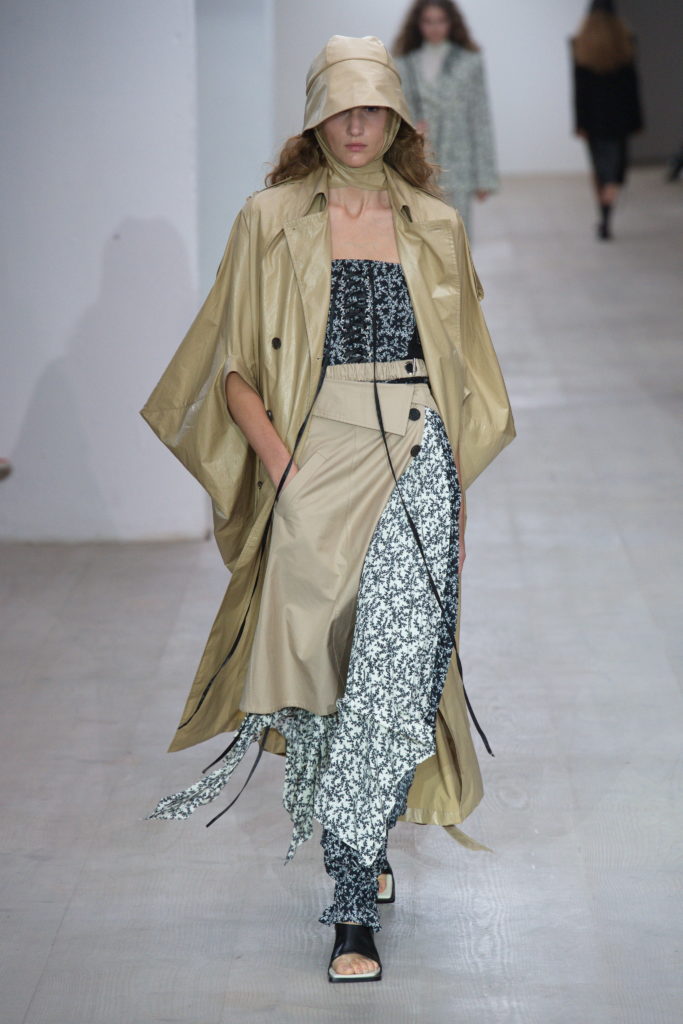 MODERN CROCHET
Also drawing from strong females for his collection is Lee Chung Chung's LIE. His muse is the matriarchal female deep-sea divers called the Haen-yeo of Jeju Island in Korea. They are known for their iron-will, determination and independent spirit.
In this collection, what stands out is Lee's use of crocheted fabrics in vibrant hues. These are not your traditional grandma knits and will bring a sense of freshness and pop of colour to your wardrobe.
We've always loved LIE for their easy-to-wear pieces that translate well in both casual and dressed-up ways. Aside from these crochet looks, we're also coveting their linen dresses and linen day-suits. Love!
LIE's SS20 Collection will launch on 27 February 2020.