Whether you have sensitive, dehydrated, uneven or dull skin, glowing skin is attainable in three easy steps!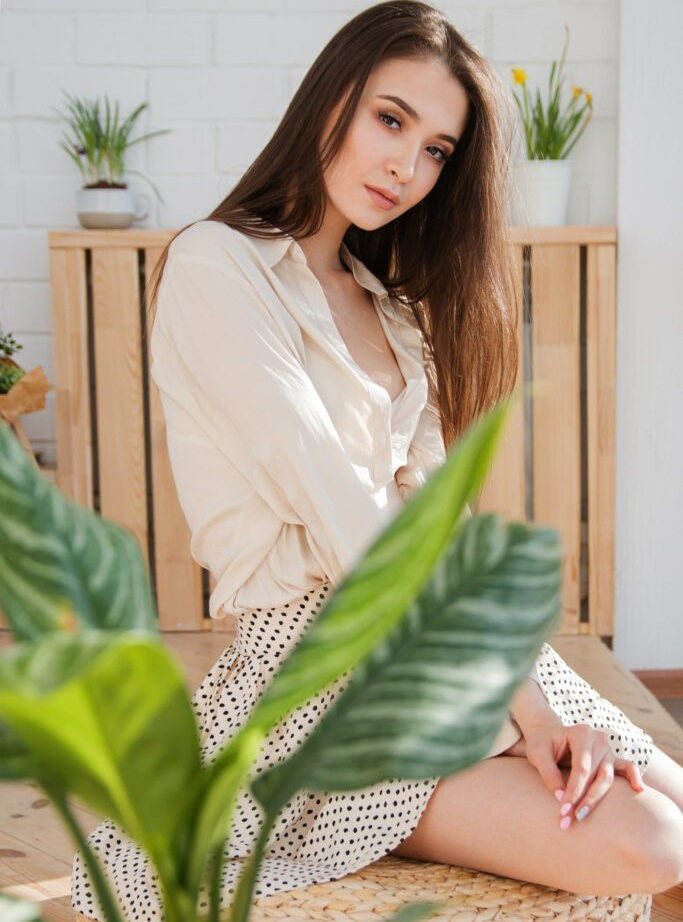 Anchor image: Pixabay
Everyone deserves to have skin that glows, but so often, we sometimes find ourselves trying to figure out which products work best on our specific skin concerns. After all, the wrong skincare product can not only set your skin tone back even further than before application, it can also bring about pesky flare-ups or cause hard-to-repair damage to your appearance. 
To help you achieve that flawless face, we've come up with a three-step guide on the must-have items, and show you how they can help improve your overall skin health. 
01: Sensitive Skin
What you need to know: If you often find yourself feeling frustrated by the sensitivity of your skin, take comfort in knowing that you're not alone. A recent survey polled amongst Asian women showed that roughly 48 percent of respondents perceived their skin to be sensitive! To help treat your skin sensitivities, the goal is to find products that either rebuild the skin's external barrier, or comfort skin redness. 
Look for: A protective serum, a calming moisturiser and an emergency cream 
Firstly, Focus On The Essence serum by CELLOOM is a great bet, as it works as a protective layer for the skin. The Centella Asiatica extracts and betaine extracts help to soothe angry skin by delivering a gentle dose of hydration, while allantonin is added for protective and healing properties. 
Follow that up with Glowfully's Healing Elixir, which is created sans parabens, phthalates, sulphates and formaldehydes to avoid setting off skin sensitivities. Among its proprietary blend, ingredients like aloe vera, milk acids, niacinamide and amino acids help to nourish and hydrate skin gently. 
Lastly, Beigic's Comforting Cream is a must-have for an on-the-go salve. With its lightweight and non-greasy texture, this face cream rebalances the skin's pH balance, strengthens skin barrier and provides immediate soothing to a skin flare-up. 
02.Dehydrated Skin 
What you need to know: Given that most of us work or sleep in air-conditioned rooms, dehydration is a very common skin concern shared by many women. The classic tell-tale signs of dehydrated skin can be seen when you start seeing flaky skin appear, but did you know that oily skin can also be a result of skin dehydration? To overcompensate for the dehydration in your skin, your body tends to produce more oil on the surface of your skin, resulting in pesky breakouts at times.  
Look for: A gentle face wash, a nourishing face oil and some hydrating face masks 
While exfoliation helps remove dead skin cells from clogging up your pores, over exfoliating will only lead to drier skin. To ensure that you keep your mien clean without interrupting the balance of your skin, try a gentle face wash like the Kaleanser Face Wash from Sigi Skin. Formulated to effectively remove makeup, dirt and oils, it's also incredibly gentle so you don't feel that uncomfortable tightness in your skin post-wash. 
If you're planning to stay in an air-conditioned room long, you might want to consider a face oil instead of a light cream, as the oil helps lock in moisture longer, thereby reducing moisture-loss from the skin. Beigic's Regenerating Oil does the trick perfectly as it generously nourishes the skin with antioxidants, vitamin E and natural derivatives from green coffee oil and argan oil.  
Finally, keep a pack of Glowfully's H20 Jelly Mask in the fridge, so when you start to feel like your skin is getting dry in the middle of the afternoon, grab one and pop it on for a good 15-20 minutes. These masks help revive tired skin and delivers a powerful and much-needed dose of hydration to your skin. As an added bonus, you can dissolve the used mask in a bowl of warm water and apply the essence all over your body for a quick midday treat! 
03.Uneven/ DullSkin 
What you need to know: Constantly find yourself battling skin spots or trying to find the perfect brightening product that isn't too harsh for your skin? We've got a few tips for you. Firstly, you need to know that uneven or dull skin is caused by a myriad of factors, of which some key ones include exposure to sunlight, pollution and dead skin cells. 
Look for: A good toner, a vitamin C serum and a sunscreen 
First and foremost, to address the issue of dead skin cells, it's not enough to just wash your face every day; you need to follow up with a toner as well. CELLOOM's Balance Well Toner gently melts away your skin debris, revealing a brighter complexion, whilst keratin helps protect skin from external damage while promoting skin renewal. 
Secondly, follow up with a vitamin C product, preferably a serum as it is more capable of penetrating the deeper layers of your skin. A good choice would be the Vitamin C Natural Glow Face Serum by Mellow Naturals, which is rich in vitamin C to helps promote collagen production, eliminates free radicals and offsets the UV damage that causes dark spots to appear on your skin. 
Last but certainly not least, make sure you've got a sunscreen such as Sigi Skin's Morning Glow Physical Sunscreen within reach. This hydrating topical sunscreen not only locks in moisture for the rest of your day, it protects your skin from harmful UVA and UVB rays, thereby reducing the chances of premature aging and dark spots appearing on your face.  
Want some more? Running till November 5th, stop by our Ngee Ann City story and check out our Beauty Bar to discover all of these products, as well as other exciting beauty finds from our favourite brands!