Did you know that following a proper skincare routine is all it takes to achieve the perfect base? In case you missed it: a clean and well-prepped face allows makeup products to seamlessly blend into your skin and create a skin-like finish. If you want to achieve this in the shortest time possible, here are three quick steps you can take.
Cleanse your face well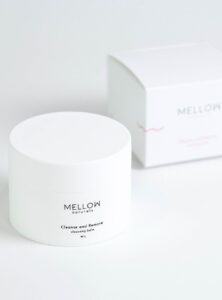 Proper cleansing is the first step in achieving the perfect base. Doing so removes all the dirt, sebum, and dead skin cells that make your skin look dull and rough. Think of it as preparing a clean slate for your other skincare products and, of course, your makeup. Clean skin means a clean base. Our secret: double cleansing. Start with a cleansing balm like the Mellow Naturals Cleanse and Remove Cleansing Balm or an oil-based cleanser such as the Luxe Botanicals Marula Hydrating Pre Cleanser to remove oil-based impurities like excess sebum, leftover SPF, and pollutants.
Then, follow up with a water-based cleanser — try the  Sigi Skin Kaleanser Face Wash — to remove water-based impurities such as sweat and dirt.
Moisturise, moisturise, moisturise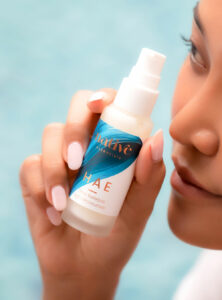 Contrary to popular belief, makeup-ready skin doesn't need a lot of skincare steps. In fact, all you'll really need is a good moisturiser! Proper moisturising removes dryness-caused texture, allowing for more even foundation application. It also boosts inner skin radiance that may peak through your complexion products. You just need to know the right type of formula that suits your skin type.
If you have dry skin, then a hydrating moisturiser that contains ceramides, squalane, or glycerin like the Native Essentials HAE Time Release Light Moisturiser is what to get. Oily or combination skin types, on the other hand, will need a lightweight oil-free gel moisturiser like the Re:erth Hydrating Gel Moisturizer to keep the skin hydrated while keeping oil at bay.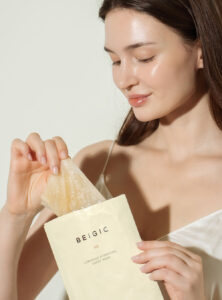 K-beauty guru Pony shared the alternative skincare tip of using a sheet mask instead of regular moisturisers. Try the Sigi Skin Tea-Tox Sheet Mask and Beigic Luminous Hydrating Sheet Mask. These masks can give the same hydration that softens and conditions your skin for makeup application. Do make sure you allot a time for applying these because they tend to take longer to absorb than moisturisers. Use a sheet mask for 10 minutes to coat your skin with a moisturising essence and prep it for your complexion products.
Choose the right formula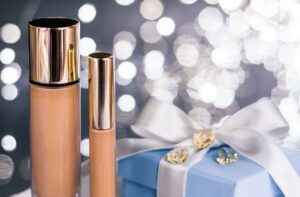 The last step is to apply your complexion product. There are different formulas you can choose from, but it all depends on your skin type and the finish you want. If you have dry to normal skin and want a dewy finish, a glow-adding cushion foundation or a lightweight BB cream may interest you. To avoid mid-day greasiness people with oily skin know too well, a mattifying foundation can help achieve the perfect base. For the beauty minimalist, spot concealing unevenness in the skin tone or blemishes with a concealer or a tinted moisturiser can be your go-to technique. Once you find the perfect products for your skin, you can easily achieve the perfect base in less than 10 minutes every day.