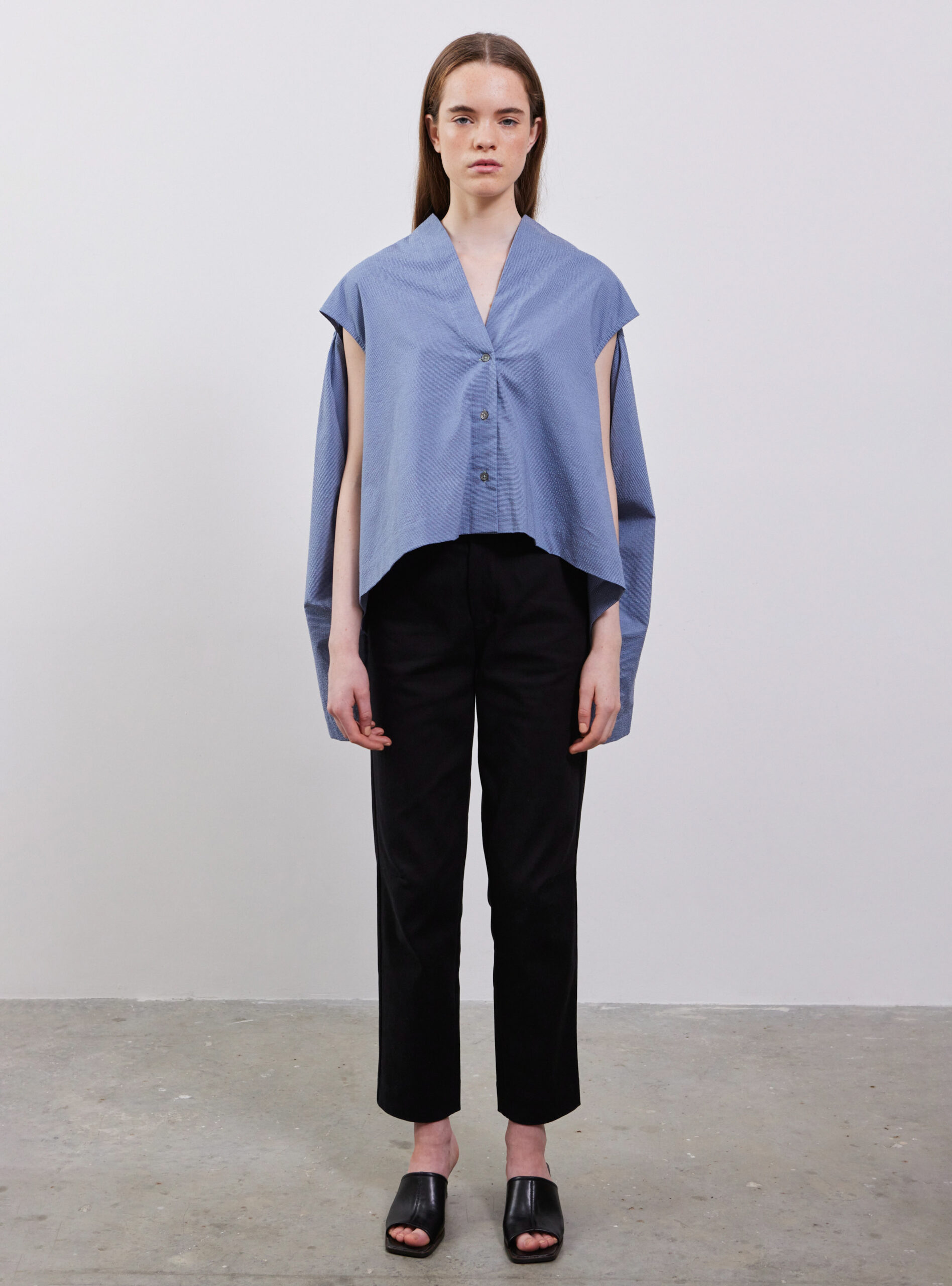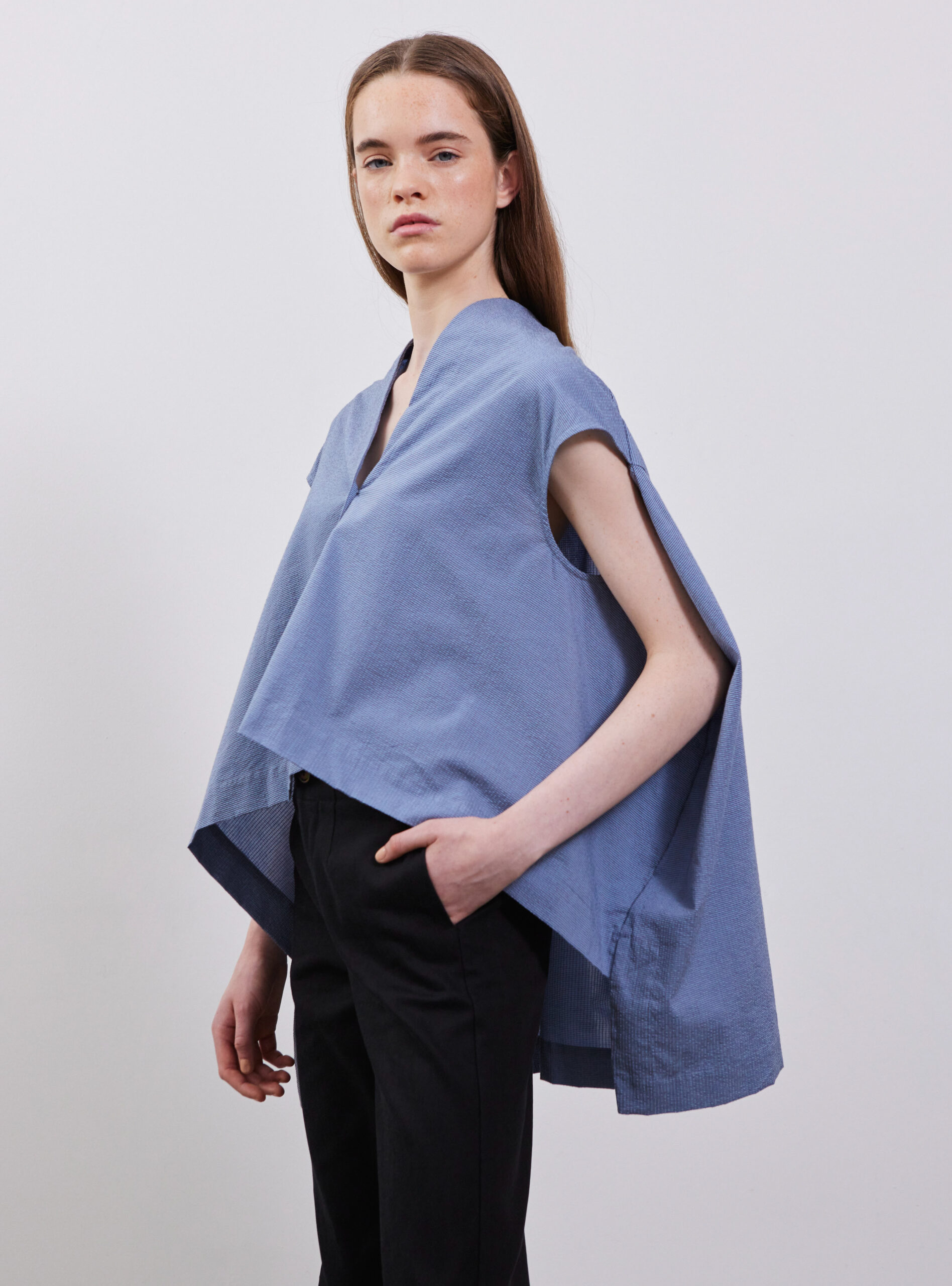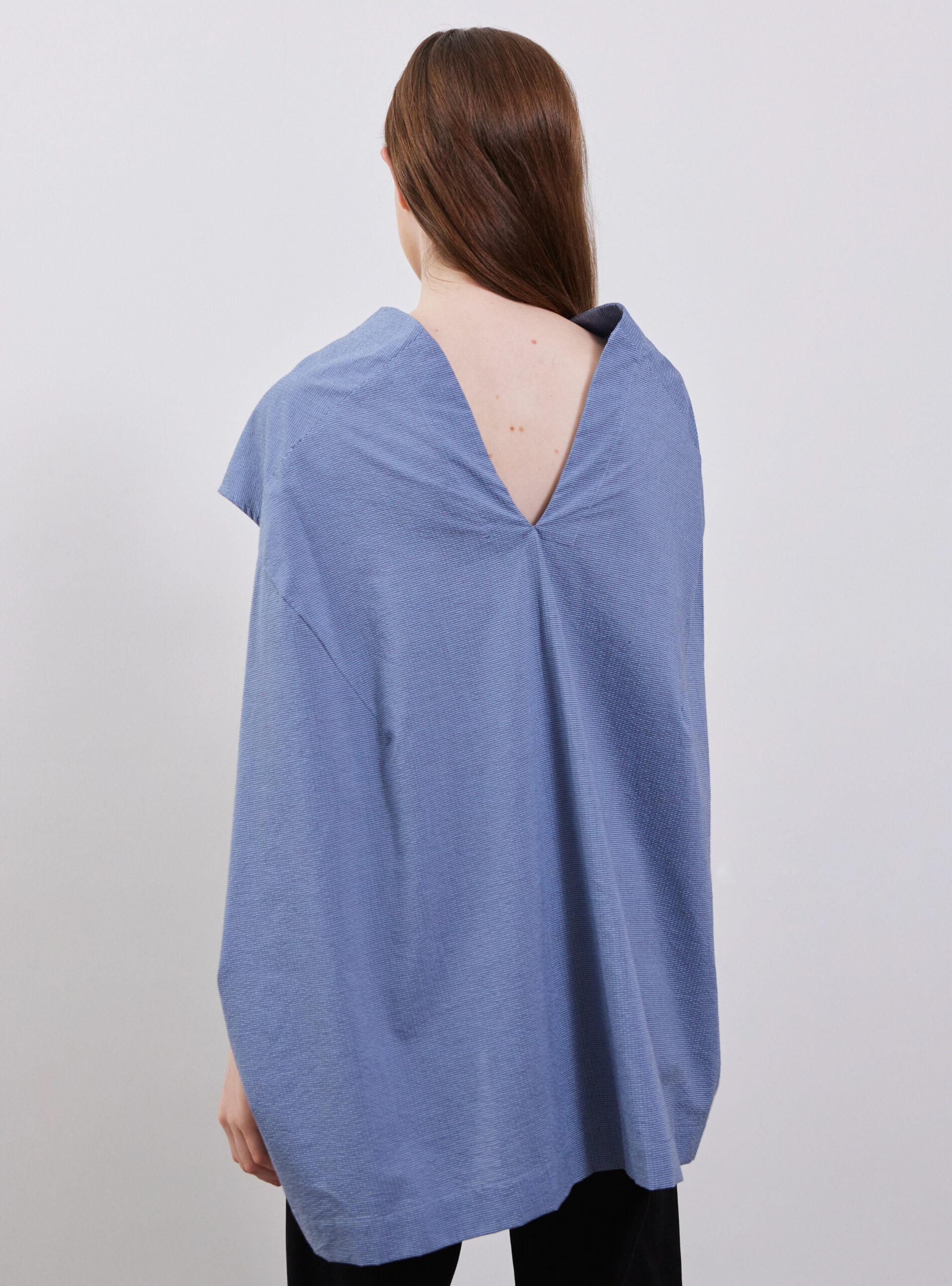 Calvus in Ozone
USD $248.42
Description
An experimental off-shoulder shoulder that is reminiscent of vintage Yohji. The overlap front creates an avant-garde structure that is signature of SN°W. Wear it back to front for another style option. Can be worn as an over-shirt over a tank, but we suggest showing off them lovely shoulders.
The V-neckline is an opportune to flaunt that heavy necklace you've been dying to wear. Good to go with a pair with flare bottoms, or a slinky skirt.
Cut from 100% Cotton Seersuck, the scrunchy textures gives more structure despite the fabric's lightness.