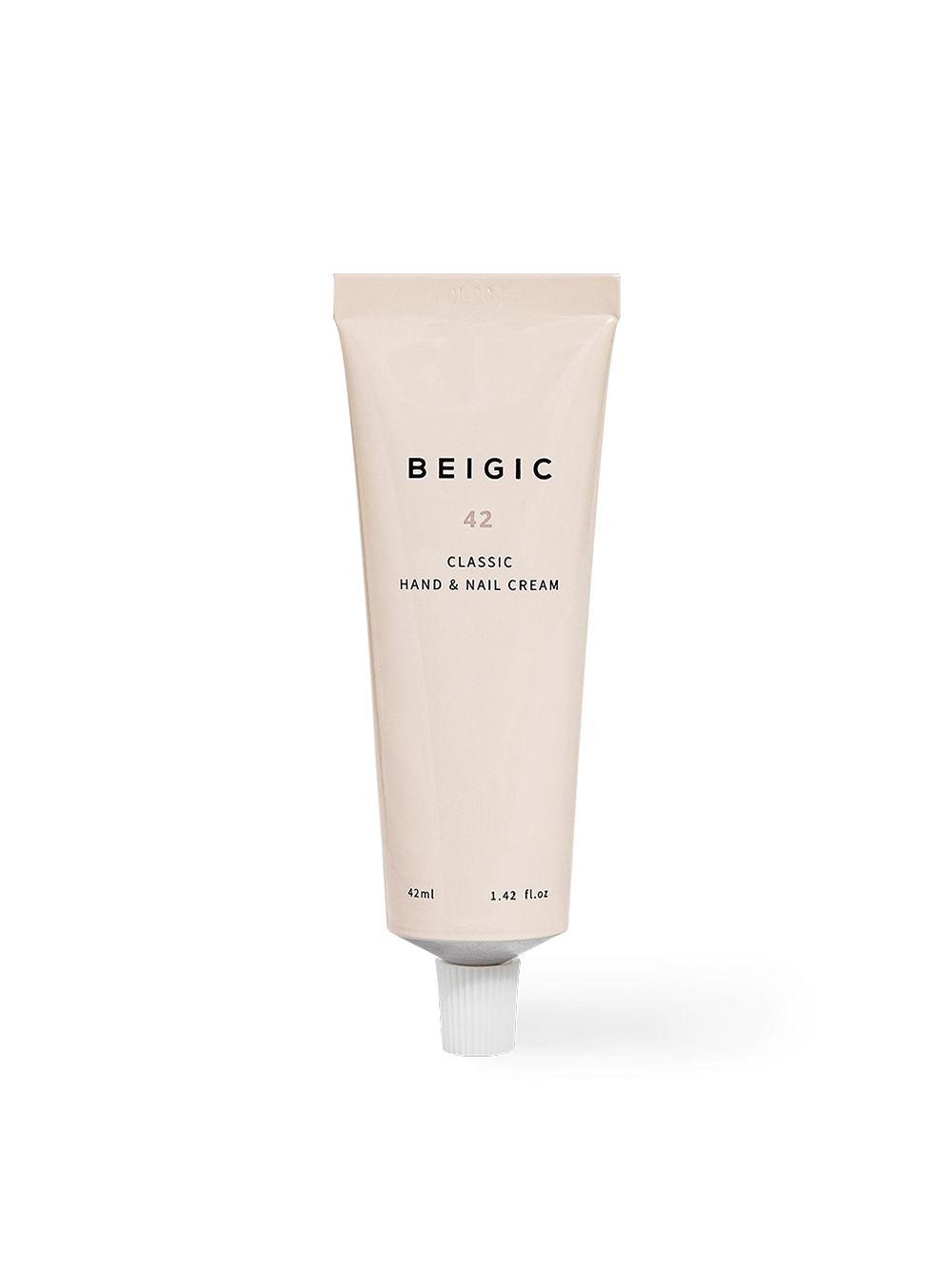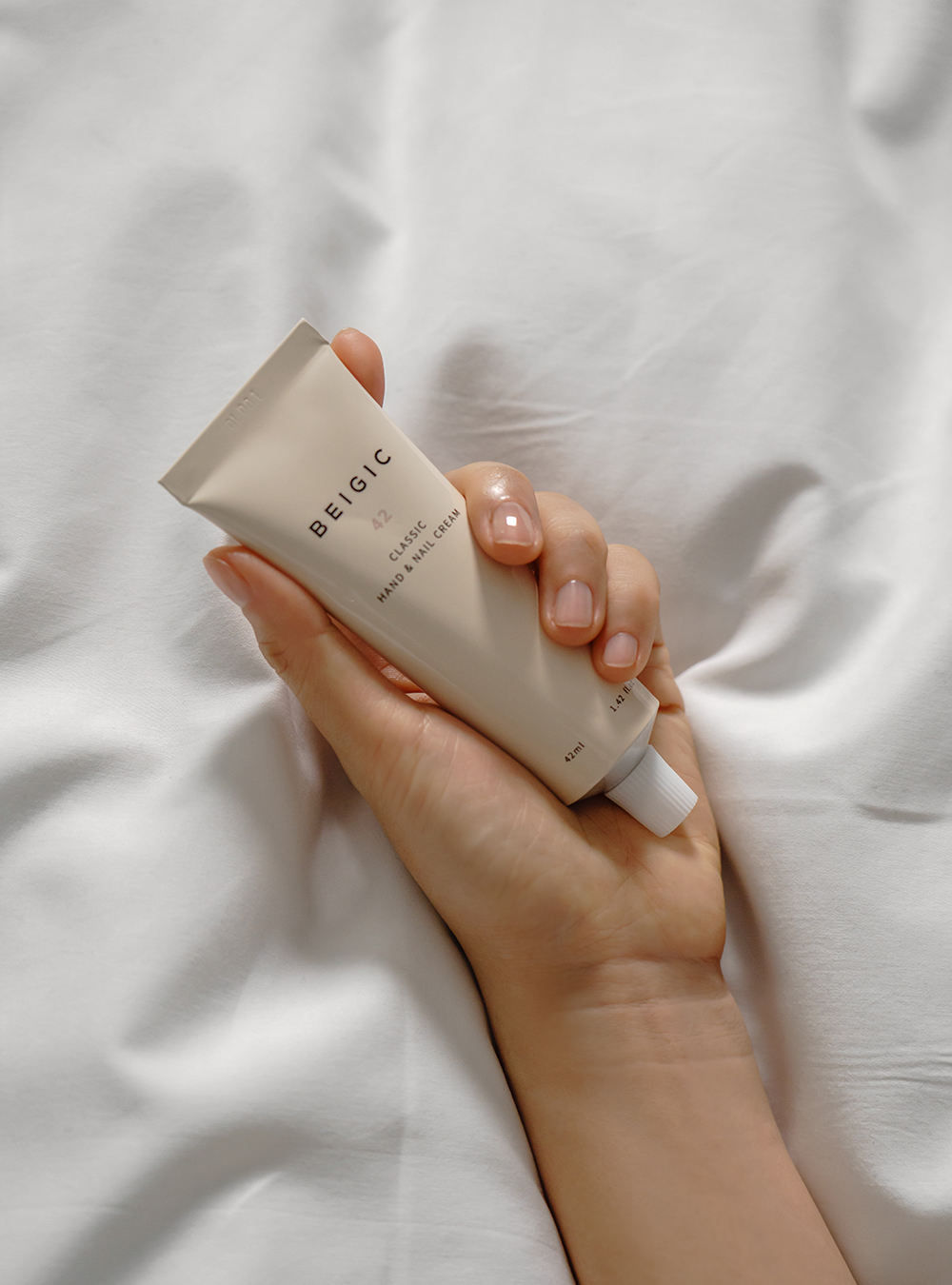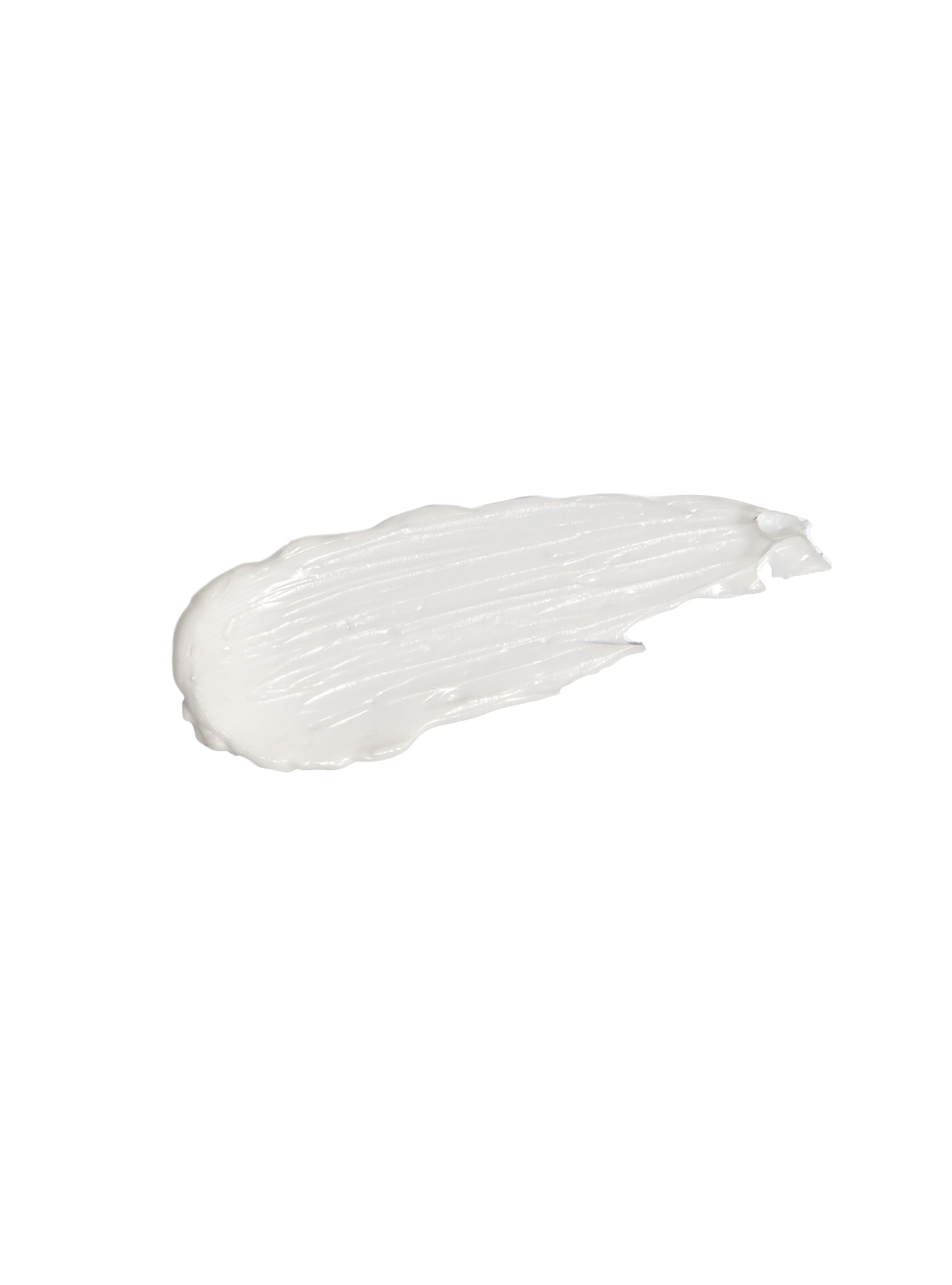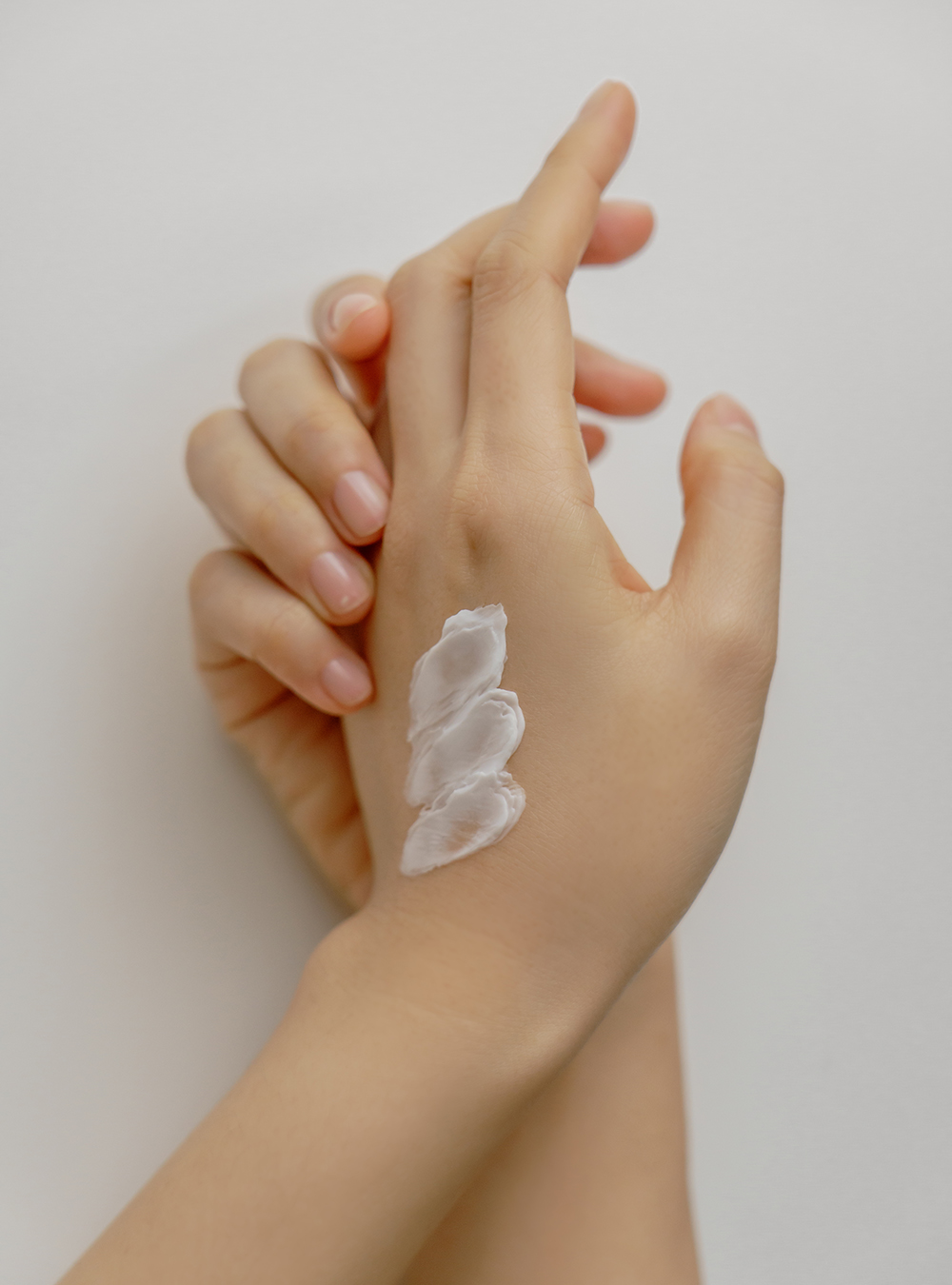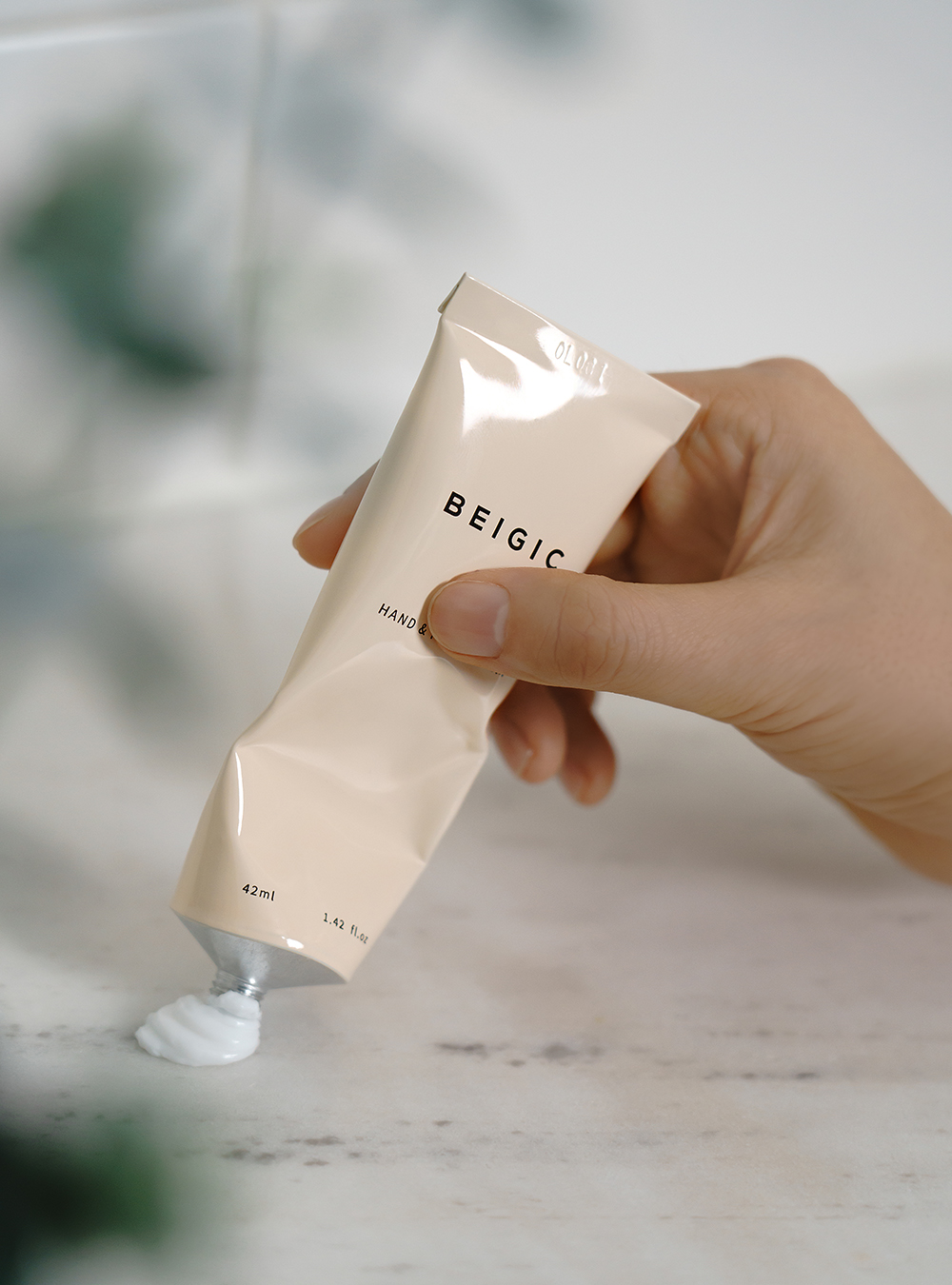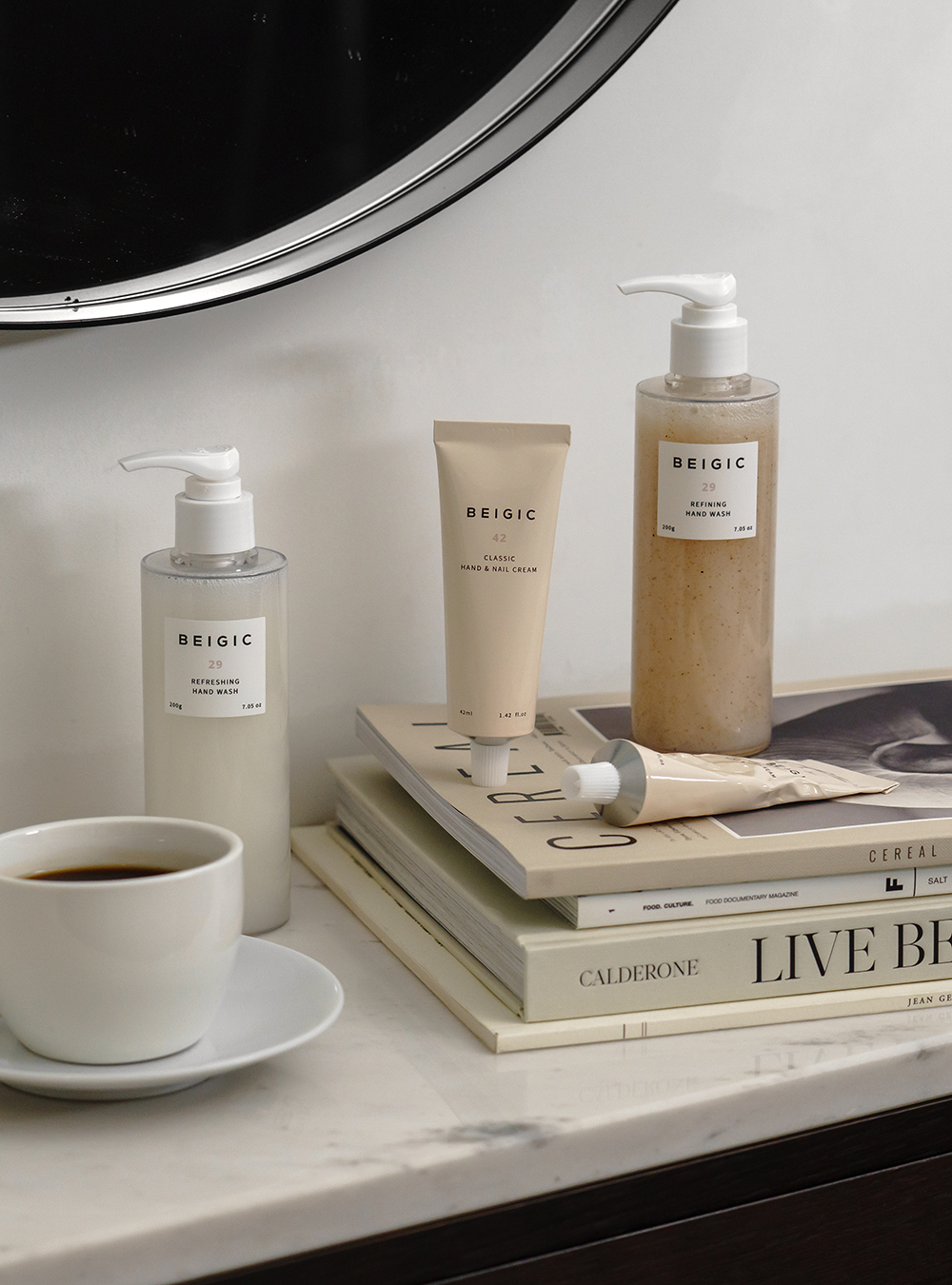 Classic Hand & Nail Cream 42ml
USD $29.12
8 in stock
Description
BEIGIC's Classic Hand & Nail Cream is enriched with toning green coffee bean oil, the velvety cream for hands & nails effectively moisturizes and helps protect the skin barrier and cuticles. The chiffony smooth texture(silicone free) quickly melts into skin and beautifies hands to the very tip of the fingers. Concentrated with moisturizing and firming ingredients such as shea butter, caffeine and panthenol, it keeps hands veily soft and tackles fine lines on hands. The enchanting botanical essential oil blend of mandarin, bergamot and sage calmly lasts on hands to enrich one's mood. Vegan formula.
What It Does:
Instantly moisturizes the hands and nails
Smoothen the skin for soft hands
Tackles skin dryness and reduce appearance of fine lines
Protects your skin barrier while conditions the cuticles for healthy nails
Contains sensual scent of herbal citrus to leave skin delicately scented
Type: Hand Cream
Product Need-to-know:
Texture: Smooth texture that melts into the skin
Vegan formulated
Fragrances: Mandarin, Bergamot, Lemongrass Leaf, Sage and Eucalyptus Leaf
Formulated with 5 positives: Shea Butter, Green coffee bean oil, Camellia flower extract and Caffeine Panthenol.
Formulated without 5 negatives: Silicones, synthetic fragrances, synthetic dyes, sulfates, and parabens
Content Volume: 42ml
Expiry: 1 year after opening.